9.03 Student Health Program
9.03 Student Health Program
Detailed information regarding the Harvard University Student Health Program (HUSHP) can be found at hushp.harvard.edu. Students should read the details of the Plan carefully and familiarize themselves with the coverage available. Students with questions should contact HUSHP Member Services at mservices@huhs.harvard.edu. For information about fees, see Sections 6.01 (Tuition, Fees, and Living Expenses) and 6.04 (Medical Fees).
Massachusetts Insurance Requirements: Massachusetts law requires that all full-time or part-time students enrolled in an institution of higher learning in Massachusetts participate in a qualifying student health insurance program or in a health plan of comparable coverage. All Harvard students are automatically enrolled in the Harvard University Student Health Program (HUSHP) and charges are applied to their student bill.
HUSHP is a comprehensive health program comprised of two parts:
Student Health Fee: Required of all students who are more than half-time and studying in Massachusetts. This fee covers most services at Harvard University Health Services (HUHS), including internal medicine, medical/surgical specialty care, mental health/counseling services, physical therapy, radiology, Stillman Infirmary, and urgent care.
Student Health Insurance Plan: Provides hospital/specialty care through Blue Cross Blue Shield of Massachusetts and prescription drug coverage through Express Scripts. Coverage includes emergency room visits, hospitalizations, diagnostic lab/radiology services, ambulatory surgery, specialty care outside HUHS (limited), and prescription drug coverage. Benefit limits and cost-sharing may apply—visit hushp.harvard.edu for more details.
Waiving the Student Health Insurance Plan
Students enrolled in a comparable health insurance plan may be eligible to waive the Student Health Insurance Plan. Waivers must be completed by the appropriate deadline or the charges will remain on the student's bill. The deadline to waive is July 31, 2013, for the fall term (or full academic year) and February 28, 2014, for the spring term.
Before waiving, students should carefully evaluate whether their existing health plan will provide adequate, comprehensive coverage in the Boston area. Visit the HUSHP website to review a waiver checklist for guidance. Students who waive the Student Health Insurance Plan will be fully responsible for all medical claims and prescription drug costs.
International students studying on campus at Harvard are not eligible to waive the Student Health Insurance Plan with foreign insurance, including those with a U.S. based administrator. This is a requirement pursuant to the Massachusetts student health program regulations.
Only a limited number of students who meet certain criteria are also able to waive the Student Health Fee. Visit hushp.harvard.edu for additional waiver information and the online waiver application.
Our
Mission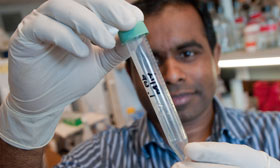 To create and nurture a diverse community
of the best people committed to leadership in alleviating human suffering caused by disease