9.02 Harvard University Health Services (HUHS)
9.02 Harvard University Health Services (HUHS)
All Harvard University students who are registered as more than half time pay the Harvard University Student Health Program (HUSHP) Student Health Fee, which enables them to use HUHS without additional charge for most services. Students' dependents may also enroll in HUSHP. Please refer to hushp.harvard.edu and to Sections 6.04: Medical Fees and 9.03: Harvard University Student Health Program (HUSHP) for more information.
The Medical Area Health Service (MAHS), a division of Harvard University Health Services (HUHS), provides comprehensive care to students, faculty, and employees in the Harvard Medical Area. The MAHS is located on the first floor of the west wing of Vanderbilt Hall. Patients are seen by appointment except in cases of emergency. Visit huhs.harvard.edu for additional information. After hours and during weekends and holidays, medical care can be arranged by calling 617-495-5711 (the After Hours Urgent Care Clinic of Harvard University Health Services at Holyoke Center, 75 Mount Auburn Street, Cambridge). The Student Health Fee covers most medical and mental health care provided at HUHS facilities.
After arrival in August, students are encouraged to establish a relationship with one of the internists at the MAHS. Students should make an appointment for a medical history and a physical examination. Students are urged to take advantage of this opportunity to review the state of their health and to become acquainted with a specific physician or nurse practitioner whom the student may choose to see at future visits.
Mental Health: Psychiatrists, psychologists, and psychiatric social workers are available for consultation at the Medical Area Health Service. They will see individuals, couples, and even whole families as necessary. Mental health visits are confidential and do not appear in the student's medical health record. Consultation, evaluation, and short-term treatment are covered by the health plan. If long-term psychotherapy is required, referral can be arranged at reduced fees if necessary. In addition, psychiatrists, psychologists, and social workers are available at the Harvard University Health Services Holyoke Center location in Cambridge. Please visit huhs.harvard.edu for more information on Student Mental Health Services.
Medical Specialty Care: A wide range of medical specialty services, including surgical and medical subspecialties, is available at Harvard University Health Services at the Holyoke Center location in Cambridge. Appointments are made by referral from one of the MAHS physicians or nurse practitioners.
Dental Care: Dental coverage is not included in the Harvard University Student Health Program (HUSHP); however, an optional dental plan will be available for students and their eligible dependents. Rates and enrollment and benefit information are available on the HUSHP website. Coverage is effective from August 1, 2013 to July 31, 2014. Enrollment and renewal is not automatic. The deadline to enroll is September 30, 2013.
The HUHS Dental Service in Cambridge also provides a full array of dental services at a discount to Harvard students. Full dental care is also available to students on a fee-for-service basis at the Harvard School of Dental Medicine's Faculty Group Practice on Longwood Avenue and at the Student Clinic of the Harvard School of Dental Medicine.
Medical Area Health Service
275 Longwood Avenue
Boston, MA 02115
Information and Appointments
617-432-1370
Hours of Operation
Monday & Thursday
9:00 am – 6:30 pm
Tuesday, Wednesday, Friday
9:00 am – 5:00 pm
Fax
617-432-7120
Our
Mission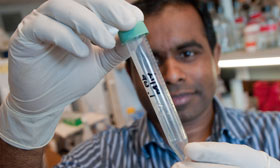 To create and nurture a diverse community
of the best people committed to leadership in alleviating human suffering caused by disease