7.16 Discrimination, Harassment, and Student Mistreatment
7.16 Discrimination, Harassment, and Student Mistreatment
Harvard Medical School (HMS) takes issues of mistreatment seriously and aspires to a culture of zero tolerance for instances of abuse, mistreatment, and disrespect. HMS is committed to maintaining an environment free from discrimination, sexual harassment, unprofessional relationships, and abuses of authority. Harassment on the basis of these characteristics is inconsistent with these principles and violates obligations of non-discrimination imposed by law and Harvard policy. Harvard expects that those with whom it deals will comply with all applicable anti-discrimination laws.
Policies on Discrimination and Harassment
See also Section 10.05 and the HMS Ombuds website.
Sexual Harassment
The Equal Employment Opportunity Commission (EEOC) has developed guidelines that define and describe sexual harassment. The American Medical Association (AMA) has adapted these guidelines to provide guidance to students and faculty as well as to employees about their legal rights. The AMA's guidelines state that "unwelcome sexual advances, requests for sexual favors, and other verbal or physical conduct of a sexual nature constitute sexual harassment when:
submission to such conduct is made either explicitly or implicitly a term or condition of an individual's employment or academic success;
submission to or rejection of such conduct by an individual is used as the basis for employment or academic decisions affecting such individuals; and
such conduct has the purpose or effect of unreasonably interfering with an individual's work or academic performance or creating an intimidating, hostile, or offensive working environment."
(The above information is taken from the "Guidelines for Establishing Sexual Harassment Prevention and Grievance Procedures," American Medical Association Council on Judicial and Ethical Affairs, AMA 1989).
Examples of sexual harassment may include unwelcome sexual advances that are physical, such as the "unnecessary" touching of someone's body; or verbal, such as repeated "sexist" jokes or slurs; as well as suggestions for, or exchanges of, sexual favors that are not desired by the other party for rewards related to school or work. Both men and women can be sexual harassers.
Racial Harassment
Harvard Medical School seeks to maintain an instructional and work environment free from racial harassment. The Medical School defines racial harassment as actions on the part of an individual or group that demean or abuse another individual or group because of racial or ethnic background. Such actions may include, but are not restricted to, using racial epithets, making racially derogatory remarks, and using racial stereotypes.
Gay and Lesbian Harassment
Harvard Medical School affirms that all members of the University community, regardless of sexual orientation, are to be accorded the respect and protection described by the Policy and Procedure on Student Rights and Responsibilities. In order for the problem to be addressed and for disciplinary action to be taken when necessary, any violation of these standards should be reported to the Dean for Students or other appropriate office.
Reporting Allegations of Mistreatment, Discrimination or Harassment
To adhere to requirements for reporting instances of student mistreatment, HMS has adopted two formal reporting mechanisms: 1) through course and clerkship evaluations and 2) through direct communication to the Dean for Medical Education.
Course and Clerkship Evaluations
Students are encouraged to report instances of mistreatment that occur during a course or clerkship. Reporting these incidents helps the School and its affiliated hospitals sustain an environment of collegiality and mutual support. HMS Course and Clerkship Evaluation forms, which are anonymous, now include three additional questions regarding possible incidents of mistreatment.
In considering potential instances of mistreatment, students should keep in mind that clinical practice and clinical training involve a high level of accountability to the well being of patients, and expectations of clinicians and of students are high. Accordingly, part of clinical training may be uncomfortable—e.g., being "put on the spot" on rounds or in the operating room—but does not constitute mistreatment. With this fine distinction in mind (e.g., between appropriate accountability and inappropriate disrespect), students should respond to the questions on the course and clerkship evaluation forms using good judgment in reporting and describing all incidents, if applicable.
Direct Reporting of Troubling Incidents
Students who experience a troubling instance (or instances) of mistreatment personally or witness such behavior have the option, and are encouraged, to report such incidents to the immediate attention of the Dean for Medical Education, who will treat such reports with discretion.
Process for Remediating Complaints of Mistreatment, Discrimination, or Harassment
The Program in Medical Education (PME) is committed to remediating instances of student mistreatment in a manner that protects students from potential retaliation or reprisals. At the same time, implementation of the policy requires thoughtful and fair treatment of faculty, house officers, and others against whom instances of student mistreatment may be alleged. When web-based reporting of a troubling instance of mistreatment is received by the Dean for Medical Education, he will make a determination of whether the event warrants immediate action or should be aggregated with other such events (to limit potential identification of the complainant, which could lead to retaliation) before remediation is pursued. Similarly, when reports of mistreatment appear on required student course/clerkship surveys, the Center for Evaluation will collate the reports and make a similar determination of whether immediate action or a delay in releasing the comments to faculty is warranted.
The PME will work with offices at the affiliated hospitals, e.g., the Center for Professionalism and Peer Support at the Brigham & Women's Hospital, to address complaints of mistreatment. In addition, PME leadership will communicate with residency and fellowship directors for complaints against residents and fellows, with division chiefs and/or department chairs for complaints about faculty, and with hospital leaders for complaints about department chairs.
In cases associated with uncertainty and ambiguity, the Dean for Medical Education will appoint a joint faculty-student ad hoc committee to consider the complaint of mistreatment and will rely on the committee's recommendation for reporting and remediation.
Cases of alleged harassment by medical students will be adjudicated by the Harvard Medical School Promotion and Review Board (Section 4).
Resources
A student may seek counsel in a matter involving mistreatment, discrimination, affirmative action, or harassment through an appropriate officer, such as the HMS Ombudsperson; a Society Master or Associate Master; a faculty advisor/mentor; a course, clerkship or PCE director; the coordinator of services for students with disabilities; the Dean for Students or other Harvard Medical School or hospital official .
Our
Mission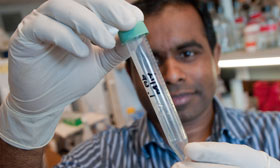 To create and nurture a diverse community
of the best people committed to leadership in alleviating human suffering caused by disease