7.11 Criminal Offender Record Information (CORI)
7.11 Criminal Offender Record Information (CORI)
Each student must complete a consent form that permits the HMS Registrar's Office to process a Criminal Offender Record Information (CORI) check through the Massachusetts Criminal History Systems Board (CHSB). Massachusetts state law requires a CORI check to be performed on anyone working in a health care facility who has contact with patients or who has access to confidential patient records.
The Registrar's Office will collect the student consent forms and send them to the CHSB for processing. Any reported findings returned from the CHSB will be copied and forwarded to hospital affiliates where the student sees patients; the student will be notified. All information received from the CHSB is confidential and will not be part of the student's academic record. Neither the Registrar's Office nor any person or department at HMS evaluates the information provided by CHSB. This information is strictly confidential and made available only to those persons who have been cleared by the Criminal History Systems Board.
The Registrar's Office will process CORI requests during the student's first year of Medical School and for all Exchange Clerks as they apply to the program. Students who do not submit a consent form may be ineligible to participate in clinical clerkships or other activities involving patients or patient records in accordance with state law.
Our
Mission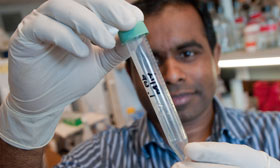 To create and nurture a diverse community
of the best people committed to leadership in alleviating human suffering caused by disease