7.03 Transportation Policy
7.03 Transportation Policy
Medical schools recognize that students need educational experiences beyond those available in teaching hospitals. In response to this educational need, ambulatory sites, rehabilitation centers, geriatric facilities, nursing homes, health centers, and other sites are utilized to provide a spectrum of venues for exposure to a broad range of patients, illnesses, and care. For some schools this includes clerkships as far as 1,500 miles away. While none of the HMS-affiliated sites is quite so distant, we provide teaching in a large number of locales and therefore have felt the need for a transportation policy.
Financial Responsibility for Transportation:  Harvard Medical School policy is that students are responsible for arranging their own transportation, including that to and from their clinical sites. These sites, with rare exceptions, are accessible by public transportation from the Medical School.
Students who choose to take cars to their sites are responsible for covering all gas, parking fees and other expenses incurred by this mode of travel.
Cases of Financial Hardship:  Students who are unable to afford the cost of transportation to a clinical site should consult their Financial Aid Officer. Note: the average cost for travel to clinical sites is included in the standard student budget used to assess financial need.
LMA Harvard Medical School Shuttle (M2): MASCO manages the Harvard Medical School shuttle, which runs between the Longwood Medical Area (LMA) and Harvard University in Cambridge. This service is free to all students, faculty, and staff; you must show your Harvard ID card to access this service. For others, tickets for the Harvard M2 shuttle can be bought at the HMS Parking Office or at the cashier's office at Holyoke Center in Cambridge. The M2 schedule is available at the parking office, the Information Office at Holyoke Center Arcade, and the security desk at Vanderbilt Hall. Please go to http://www.masco.org/directions/shuttle-information for more information.
Zip Car: Harvard Medical School now has two new hybrid Zipcars, the Prius "Pirrello" and Altima "Alley." They are located in the Palace Parking lot between 180 and 164 Longwood Avenue. Harvard faculty, staff, students, post-docs and others working in the Longwood area are eligible to receive a discount on Zipcar memberships by signing up at http://www.green.harvard.edu/zipcars-harvard-medical-school.
MBTA: The Massachusetts Bay Transportation Authority (MBTA) is the public transit system for Greater Boston. For information go to the MBTA website at http://www.mbta.com/index.asp.
For more information and a Transportation Guide, go to http://mycourses.med.harvard.edu/ResCourses/CampusWide/HMSTG/hmstg.htm. See also Section 10.12.
Our
Mission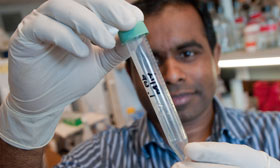 To create and nurture a diverse community
of the best people committed to leadership in alleviating human suffering caused by disease