2.20 Student Workload and Duty Hours on Core and Elective Clinical Rotations
2.20 Student Workload and Duty Hours on Core and Elective Clinical Rotations
Medical Student Workload on Clinical Rotations
Medical student workloads on clinical clerkships in Harvard-affiliated clinical institutions must support students' learning while maintaining an appropriate level of engagement with the clinical environment. The specific details of these expectations will vary somewhat with the clinical specialty or rotation, but must:
• Ensure that educational priorities outweigh the service needs of the clinical setting.
• Take into account the impact of fatigue on learning.
Duty Hours
The directors of each core clerkship, subinternship, and clinical elective determine how best to accomplish the educational goals and objectives for students and, on that basis, design the experience to provide the best opportunity for student learning and to achieve a balance that favors learning over service. While time spent during regular working hours may suffice for most learning experiences, overnight call or participation in early morning work rounds with the medical or surgical team may be necessary to accomplish other clerkship goals (e.g., delivering babies during overnight call in OB/GYN; the unique learning experience a student shares with an on-call intern during overnight call; experience in surgical trauma; review of patients with the team at the beginning of the day, etc.). 
Student duty hours in Harvard Medical School core and elective clerkships should follow the ACGME standard that limits duty hours to not more than 80 hours per week, averaged over a four-week period, inclusive of all in-house call activities, with the following caveats:
• Adequate time for rest and personal activities must be provided. Optimally, this should be a 10-hour time period provided between all daily duty periods and after in-house call.
• The on-duty time medical students spend delivering patient care services of marginal or no educational value should be minimized.
• If a student believes that he/she is being asked to remain on duty beyond the duty hour limits, the student should immediately consult with the Clerkship Director and/or the PCE Director.
• Religious holidays* must be respected. Students requesting time off for religious observances must notify supervising faculty in advance and assure appropriate clinical coverage by another student, resident, or faculty member. Students may be required to make up any missed academic or clinical work at the discretion of the clerkship director.
Limiting required duty hours does not imply that medical students must cease providing essential patient care services at arbitrary cut-off times. Priority must always be given to patient safety and well-being and to avoiding transferring patient care responsibilities to others at inappropriate times in the continuum of care (e.g., during an operative procedure or in the midst of a rapidly evolving clinical event). A tired medical student who is intimately familiar with a sick patient is often better able to provide quality care than is a fully rested medical student who is unfamiliar with the details of the case.
Adapted from: AAMC Policy Guidance on Graduate Medical Education- Assuring Quality Patient Care and Quality Education and from ACGME's Approach to Limit Resident Duty Hours 12 Months after Implementation.
Monitoring
Monitoring of these guidelines is the responsibility of the Clerkship Director, the PCE Director, and the Dean for Medical Education. The Program in Medical Education surveys Core Clerkship Directors annually regarding the amount of time medical students spend in required activities, including the total number of hours medical students are required to spend in clinical and educational activities during clinical clerkships.
Students are also asked to respond to a question about duty hours on the student evaluation form completed at the end of each clerkship.
Approximately how many hours did you spend on duty, physically present at the hospital/clinic, at your clerkship site during a typical week?
*Harvard University Policy on Religious Holidays (Section 7.01)
In accordance with Massachusetts State law, any student in an educational institution who is unable, because of his or her religious beliefs, to attend classes or to participate in any examination, study, or work requirement on a particular day shall be excused from any such examination, study, or work requirement. The student shall be provided with an opportunity to make up such examination, study or work requirement, which he or she may have missed because of such absence on any particular day, provided that such makeup examination or work does not create an unreasonable burden upon the School. No fees of any kind shall be charged by the institution for making available to the said student such opportunity. No adverse or prejudicial effects shall result to any student because of his/her availing himself or herself of the provisions of this section.
Our
Mission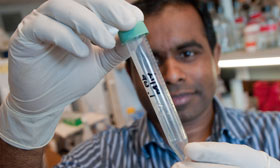 To create and nurture a diverse community
of the best people committed to leadership in alleviating human suffering caused by disease