1.04Student Assessment in the MD Program New Pathway
1.04 Student Assessment in the MD Program – New Pathway
Course directors generally determine the method, format, and frequency of student assessment that best reflect the content and objectives of the course (See also Section 2.03, Grading and Examinations).
In the first two years of the curriculum, assessment methods and formats include written exams (e.g., closed book, open book, multiple choice); problem sets; practical exams; oral exams; "triple jump" exams (consisting of three-step questions involving case-based problem-solving); and observations of simulated patient interviews.
In the clinical phase of the program, student assessment methods include written exams; direct observations of clinical work; reviews of patient write-ups; oral exams; mini clinical exercises (mini CEX); and standardized National Board of Medical Examiners (NBME) Subject Exams ("shelf exams").
Students are also required to participate in two Objective Structured Clinical Exams (OSCEs) during the four-year program. OSCEs consist of multiple stations at which students are observed and assessed by faculty as students interact with specially trained "standardized patients." OSCEs are designed to examine students' clinical and communication skills and their ability to diagnose and demonstrate clinical reasoning and discuss the most commonly encountered entities in the major clinical disciplines. Students participate in the first required OSCE in Year II as part of the Patient-Doctor II course in the New Pathway program and in ICM in the HST program. This exam is designed to provide a mechanism for formative feedback, enabling students and faculty to understand their level of clinical competence and to identify any areas of weakness. In June of Year III, following the PCE/core clerkships, all students are required to pass a second OSCE, the Comprehensive Examination, as a requirement for graduation.
Integration Exercises:  At the midpoint and end of the second year of preclerkship instruction, New Pathway students participate in Integration Exercises. Although the model of Integration Exercises may differ, the goal is to encourage students to think critically (to apply information to the analysis of a novel case), to work collegially, and to practice habits of mind that are consistent with interdisciplinary thinking about medicine and patient care. The exercises are case-based and designed
to reinforce course material learned throughout the year;
to emphasize that basic and population sciences do not exist in isolated silos but instead must be integrated in the care of patients;
to provide students with a formal opportunity to reflect on the social and educational experiences of the year; and
to provide HMS with data for curricular innovation and improvement.
Our
Mission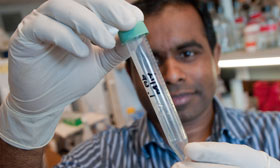 To create and nurture a diverse community of the best people committed to leadership in alleviating human suffering caused by disease