2nd Annual QA/QI Boot Camp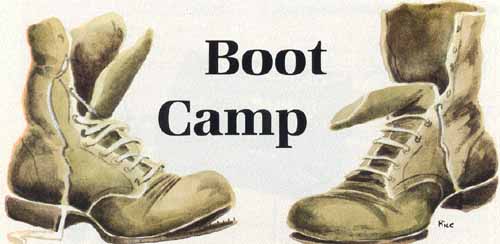 Resistance is Futile!
August 22-23, 2013
The HARVARD SCHOOL OF PUBLIC HEALTH is pleased to offer its 2nd ANNUAL QA/QI BOOT CAMP.
Hosted by the Office of Regulatory Affairs & Research Compliance and Sponsored by the Harvard Catalyst | The Harvard Clinical and Translational Science Center and Public Responsibility in Medicine and Research (PRIM&R). This year's Boot Camp will be held at the Harvard School of Public Health's FXB Building, Room G-12, located at 651 Huntington Avenue.
All research professionals are welcomed – especially those with direct auditing responsibilities (i.e – QA/QI Specialists/Directors, Monitors), Investigators, Research Coordinators, Research Assistants, Project Managers, and others responsible for internal monitoring activities are strongly encouraged to attend. Participants affiliated with medical centers; academic centers; pharmaceutical, device, and biotechnology companies; contract research organizations; site management organizations; and independent research firms will find this conference of particular interest.
What activities will be offered?
The conference will cover various topics related to auditing best practices, effective communication of auditing results, ensuring compliance and improving site performance and much more. Sessions will feature both lecture style presentations by experts in the field as well as didactic case studies for hands-on experience. Conference materials will be provided to attendees in advance.
To find out more …
Contact Stanley Estime at 617-432-2164. To register, complete the online registration form.  Check payments are accepted.  Please complete the online form and select the check payment option.  Please mail all check payments to Stanley Estime at 90 Smith Street, Suite 335, Boston, MA 02120.