Service Centers
Service Centers
Subject Matter Experts
Grace Shin, Sr. Cost Analyst
(617) 998-6891; grace_shin@hms.harvard.edu
Nadège Volcy, Manager of Cost Analysis
(617) 998-6889; nadege_volcy@hms.harvard.edu
Policies
 (eCommons Log-in Required)
On behalf of the Cost Analysis Group and the University-wide Service Center Subcommittee, we are excited to announce that the Revised Academic Service Center Policy and Procedures Manual have been approved.  Some of the key changes to the Policy are:
The Service Center Procedures Manual is a new document to accompany the recently revised and approved Academic Service Center Policy.  The Procedures Manual provides financial and administrative guidance for research staff working in, or overseeing, a service center.  In coordination with the University Research Administration Training Team (URATT),  a training is being developed on the revised policy and new procedures manual.  We anticipate sessions on the Cambridge and Longwood campuses  will be held in January.  The FAQ's are still under development and should be completed this winter/spring. 
Forms
 (eCommons Log-in Required)
References (eCommons Log-in Required)
Our
Mission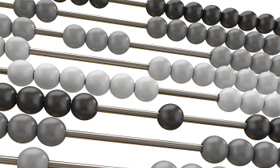 Harvard Medical School's Office of Finance
is responsible for the stewardship of the financial resources of the Faculty of Medicine. Its major activities include strategic financial planning, directing the School's budget to its highest priorities, maximizing indirect cost recovery, maximizing the benefit of donations to the School, and compliance with appropriate restrictions arising from accounting rules or donor intent.