A View of Student Life
Student
Photo Galleries
Each year on Match Day medical students  across the nation learn where they will complete the next  phase of their training.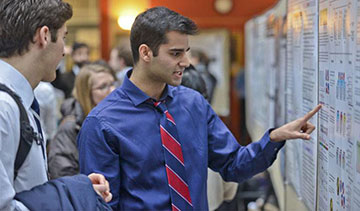 Students presented their research during Soma Weiss Day, established in honor of an inspiring HMS teacher, physician and ardent supporter of student research.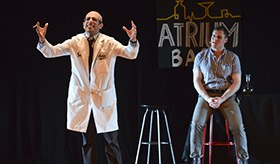 The 108th annual Second-Year Show at Harvard Medical School parodied faculty members, the School and the medical education community through song, dance and popular culture references.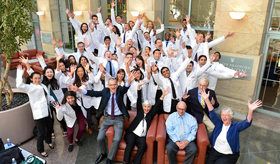 Students don traditional white coats, signifying tradition in a changing world of medicine.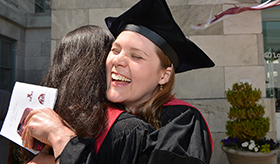 HMS and HSDM graduates celebrate their accomplishments with their family and friends on the Quad. View a roundup of the day's festivities.
Students in
the News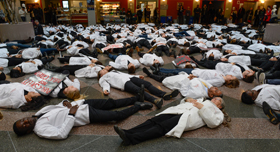 Some 100 Harvard Medical School students on Wednesday protested the deaths of unarmed black men at the hands of police as well as racial inequality in medical treatment.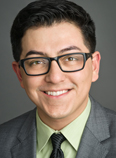 My journey from an undocumented immigrant to Harvard Medical School.
Our
Mission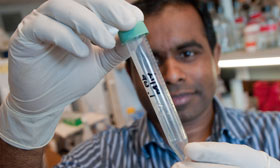 To create and nurture a diverse community
of the best people committed to leadership in alleviating human suffering caused by disease