LGBTQ Resources
LGBTQ Faculty
Jennifer Potter, MD
Dr. Jennifer Potter is a clinician educator and innovator whose scholarly work focuses on reducing health disparities among populations of diverse sexual orientations and gender identities, enhancing the competency with which clinicians communicate with regard to  'sensitive' topics, such as sexuality, and implementing clinical quality improvement (QI) initiatives. Currently, Dr. Potter is an Associate Professor of Medicine at Harvard Medical School, directs women's health programs at Beth Israel Deaconess Medical Center and Fenway Health, and is a Population Scientist in the Fenway Institute—a research facility dedicated to studies focused on optimizing the health of LGBT populations. Dr. Potter serves as the Faculty Advisor for the LAHMS student group.
EMAIL: jpotter@bidmc.harvard.edu
Harvey Makadon, MD
Harvey J. Makadon, M.D. is Clinical Professor of Medicine at Harvard Medical School and Director of Education and Training at The Fenway Institute, Fenway Community Health in Boston. He is a member of the Division of General Medicine at Beth Israel Deaconess Medical Center where he has had a primary care practice in Healthcare Associates. He was previously Vice President, Medical Affairs at Beth Israel Deaconess Medical Center, in Boston, Massachusetts.
Harvey is the senior editor of The Fenway Guide to LGBT Health published by the American College of Physicians, and was on the IOM Committee that wrote the IOM's report, The Health of the Lesbian, Gay, Bisexual and Transgender People: Building a Foundation for Better Understanding.
EMAIL: hmakadon@hms.harvard.edu
LGBTQ and Allied Harvard Medical/Dental Students (LAHMS)
LAHMS is the Harvard Medical School lesbian, gay, bisexual, transgender and allies student organization, formerly known as the Kinsey 2-6ers. The goals of this organization are to provide visibility of the lives of gay, lesbian, bisexual, and transgender (LGBT) people and awareness of the needs and concerns of LGBT patients; a forum to discuss issues particular to being gay in medicine; and a community of local faculty and house staff to serve as allies and mentors. The organization sponsors films, speakers, workshops, and social events.
Our
Mission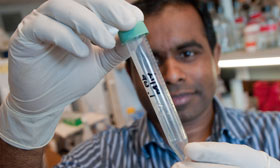 To create and nurture a diverse community of the best people committed to leadership in alleviating human suffering caused by disease