Admissions
Admissions
Harvard Medical School seeks diverse student populations. Harvard's commitment to diversity is not only reflected in the variety of institutions from which students are accepted, but also in the ethnic and economic backgrounds of the student body. In 1969, the Office of Recruitment and Multicultural Affairs was established. This office is responsible for recruiting and providing supportive services to individuals from groups underrepresented in medicine. HMS has been very successful in admitting and graduating students from these groups.
Since 1969, Harvard has graduated over 1,200 minority physicians. The Medical School currently has 164 students from underrepresented groups (i.e., African Americans, Chicanos/Mexican Americans, Native Americans, Puerto Ricans, and Latinos). These numbers represent a wonderful support group for minority students.
Admissions Office
Please visit the HMS Admissions Office page for additional information.
The AAMC website offers excellent guidance on the process of applying to medical school.
Our
Mission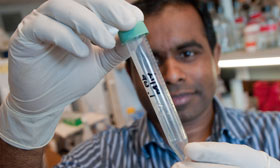 To create and nurture a diverse community of the best people committed to leadership in alleviating human suffering caused by disease