Teaching Opportunities
The Pathways program at Harvard Medical School offers a variety of teaching opportunities for qualified faculty members in the preclerkship curriculum. To meet eligibility requirements for teaching in required HMS courses, individuals must have a Harvard faculty appointment at the level of Lecturer or above, or be a qualified trainee (clinical or research fellow) approved by a faculty course director. Policy information about faculty appointments can be found on the Faculty Affairs website.
Teaching roles and responsibilities vary by course. Available opportunities are posted below; please follow the associated link and fill out the form to indicate interest in an opportunity. 
Course: Essentials of the Profession
Available teaching opportunity: Faculty for small group sessions (10-11 students) in social medicine
Description: Much of the social medicine content of Essentials is taught in a seminar format with a faculty member facilitating discussion among a small group of students.  Students have specific preparatory material for each session, and the faculty are provided with a specific teaching plan for what material to cover and emphasize in the 2-hour session.  The students each write two short essays during the course, on which the faculty provide feedback.
Qualifications: Clinical or non-clinical faculty with expertise in any area of medicine or relevant social science (e.g., anthropology, epidemiology, history) who are interested in the interactions between medicine, social structures, and the specific contexts in which patients live, experience disease, and pursue health care.
Expected time commitment: January 2017; eight to ten 2-hour morning sessions over the course of the month.  Occasional faculty meetings during the year to plan and improve the course.
Click here to indicate your interest in this opportunity. You will be redirected to an authenticated site (eCommons credentials required).
Our
Mission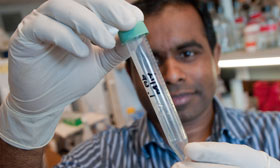 To create and nurture a diverse community of the best people committed to leadership in alleviating human suffering caused by disease