Flextime and Job Sharing
Flextime and Job Sharing Subcommittee
Chairs: Deborah Kwolek, M.D. (Faculty), Melissa Mattison, M.D., S.F.H.M., F.A.C.P. (Faculty)
Goal: to learn what factors make flexible time and job sharing effective so that these work possibilities can be options for talented women (and men) to encourage them to continue their careers.
Although about 50% of graduates of HMS and HDSM are female and about 50% of their respective instructors are female, less than 20% of professors are female at each institution. Opportunities to job share or work flexible hours may encourage talented women to stay in the workforce, both as faculty and staff. By studying HMS/HSDM and affiliate employees, both faculty and staff, who are successfully working flexible hours or doing job sharing, we will find out the parameters that make this work. In addition, by conversing with HMS/HSDM and affiliates' HR offices we will find out the logistical problems from the employer's point of view. We hope to develop guidelines for success and share this information with employees and HR departments.
Our
Mission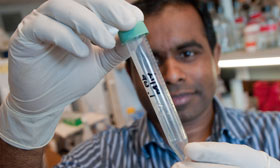 To create and nurture a diverse community of the best people committed to leadership in alleviating human suffering caused by disease
Who We Are
A community of women and men who strive to make the working environment better for all.

Harvard Medical School /
Harvard School of Dental Medicine
25 Shattuck Street, Room 206
Boston, MA 02115
Tel: 617.432.0719
JCSW_AdminAssist@hms.harvard.edu