Outings & Innings
Outings & Innings
Outings & Innings provides various perks and discounts to Harvard employees including museum, movie, sporting events, theater tickets and more. To see a full listing and to sign up for weekly alerts on specials, visit their webpage.   For more details about Longwood Campus pick-up of tickets, click here.

The Harvard Heroes Recognition Program celebrates the accomplishments of Harvard staff whose work supports the mission of Harvard at the highest levels of contribution, impact and excellence. Coming Soon - the list of 2015 Nominees and Honorees!
Performance Management
Completed Year-end Assessments are due in ePerformance May 29, 2015.  Resources and timeline information can be found here.  Contact Linda Miklas (linda_miklas@hms.harvard.edu) or Jennifer G. Ryan (jennifer_ryan@hms.harvard.edu) with any questions.
Our
Mission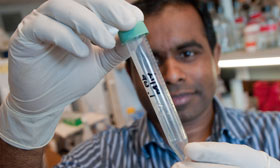 To create and nurture a diverse community
of the best people committed to leadership in alleviating human suffering caused by disease