Joseph B. Martin Dean's Leadership Awards for the Advancement of Women
The Dean's Award for Leadership in the Advancement of Women was initiated by Dean Joseph B. Martin in 1998 to recognize Harvard faculty and staff members committed to the recruitment, retention, and advancement of women at Harvard Medical School and Harvard School of Dental Medicine.
The award is co-sponsored by the JCSW and the Dean of the Faculty of Medicine as an annual event and is organized by the Joint Committee on the Status of Women at HMS and HSDM.
Benefits Open Enrollment for 2015
Harvard's annual benefits Open Enrollment for 2015 will take place in PeopleSoft starting at 8 a.m. on November 5, 2014 through 8 p.m. on November 19, 2014. Benefit elections you make during Open Enrollment will be effective January 1, 2015.
For Faculty, post docs, administrative and professional staff and other non-union staff members Harvard has announced several health plan changes. You can read more about the 2015 Benefits changes here.
To get much more out of the upcoming information sessions and the "big" Open Enrollment Guide, watch this informative video and take the self-assessment to hone in on the benefits options that might be right for you.  It only takes 8-10 minutes and is available here.
Educational sessions will be held on the Harvard Longwood Campus and at the Primate Center, as well as WebEx sessions to cover the 2015 non-union benefit plan changes only.
For Union Members Open Enrollment highlights can be found here.
Our
Mission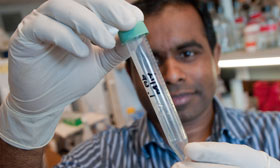 To create and nurture a diverse community
of the best people committed to leadership in alleviating human suffering caused by disease