Dolores J. Brown Staff Award
Award honors the memory of Dolores J. Brown
This award was established to honor the memory of Dolores J. Brown for all she contributed to the School in her role as assistant to Dean Daniel C. Tosteson from 1985 until 1997, and Dean Emeritus from 1997 until 2000.
The Brown Family established this award in 2001 to recognize an exceptional staff member in HMS or HSDM who embodies the same spirit and commitment that Dolores had for her work at the School.  An ad hoc committee will review nominations and select the recipient.
Eligibility:
Nominees must be overtime-eligible (hourly) staff receiving a Harvard paycheck and working directly for HMS or HSDM.   These individuals can be in administrative, research, or educational support roles.
 Award Criteria:
Has a record of outstanding service to his or her position, to the School, and to his or her colleagues;

Has demonstrated respect for the School and its mission;

Helps create a welcoming, friendly and inclusive environment.
The nomination period opens September 19 and closes October 3, 2014.  Click on the DJB Nomination Form
For questions please contact Catherine Cisternelli at 617-432-3004.
Benefits Open Enrollment for 2015
Harvard's annual benefits Open Enrollment for 2015 will take place in PeopleSoft starting at 8 a.m. on November 5, 2014 through 8 p.m. on November 19, 2014. Benefit elections you make during Open Enrollment will be effective January 1, 2015.
For Faculty, post docs, administrative and professional staff and other non-union staff members Harvard has announced several health plan changes. You can read more about the 2015 Benefits changes here.
To get much more out of the upcoming information sessions and the "big" Open Enrollment Guide, watch this informative video and take the self-assessment to hone in on the benefits options that might be right for you.  It only takes 8-10 minutes and is available here.
Educational sessions will be held on the Harvard Longwood Campus and at the Primate Center, as well as WebEx sessions to cover the 2015 non-union benefit plan changes only.
For Union Members Open Enrollment highlights can be found here.
Our
Mission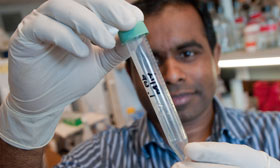 To create and nurture a diverse community
of the best people committed to leadership in alleviating human suffering caused by disease