Dolores J. Brown Staff Award
Award honors the memory of Dolores J. Brown
This award was established to honor the memory of Dolores J. Brown for all she contributed to the School in her role as assistant to Dean Daniel C. Tosteson from 1985 until 1997, and Dean Emeritus from 1997 until 2000.
The Brown Family established this award in 2001 to recognize an exceptional staff member in HMS or HSDM who embodies the same spirit and commitment that Dolores had for her work at the School.  An ad hoc committee will review nominations and select the recipient.
Eligibility:
Nominees must be overtime-eligible (hourly) staff receiving a Harvard paycheck and working directly for HMS or HSDM.   These individuals can be in administrative, research, or educational support roles.
 Award Criteria:
Has a record of outstanding service to his or her position, to the School, and to his or her colleagues;

Has demonstrated respect for the School and its mission;

Helps create a welcoming, friendly and inclusive environment.
The nomination period opens September 19 and closes October 3, 2014.  Click on the DJB Nomination Form
For questions please contact Catherine Cisternelli at 617-432-3004.
Winter Recess Time Reporting Q & A
Q.   When is Harvard's 2014 Winter Recess?
A:   Winter Recess begins Wednesday December 24, 2014 and goes through Friday, January 2, 2015.  Normal hours of operations will resume on Monday, January 5, 2015.
Q:  Do I need to request any absences in PeopleSoft for Winter Recess if I am exempt from reporting hours weekly?
A:  No, you do not need to request any absences or enter anything in PeopleSoft.
Q:   I report my time weekly in PeopleSoft.  What do I report for Winter Recess?
A:   All Winter Recess time should be reported as Holiday (HOL).
Helpful hints:  You can use the Apply Schedule button for the week 12/24 -01/2 and just change the time type from Regular to Holiday.   You can report your time up to two weeks in advance, which now covers the recess period.
Q:   What if my job requires me to work one or more days during the Recess?
A:   The specifics can vary by the day or days you work.  Please refer to this grid for details for a day by day schedule of how to report time worked during the Recess.  If you have questions about a specific situation contact Chirelle Hitt (chirelle_hitt@hms.harvard.edu)
       or your HR Consultant.
Q:  I am a time approver and will be out of the office the day time needs to be approved.  What arrangements can I make?
A:  There are a couple of ways to do this:
You can approve time as soon as it is in the system.  Ask your staff to report their time early so you can approve it early as well.
Make arrangements with another approver or adjuster for your group to approve your staff's time.
Contact Chirelle Hitt (2-3901 or chirelle_hitt@hms.harvard.edu) if no other backup is available.
Q:  When should all absences and timesheets be entered and approved in PeopleSoft for the 12/26 paycheck?
Our
Mission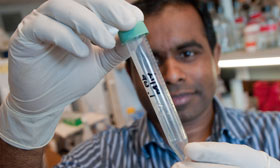 To create and nurture a diverse community
of the best people committed to leadership in alleviating human suffering caused by disease