GCSRT Program | Registration and Payment Information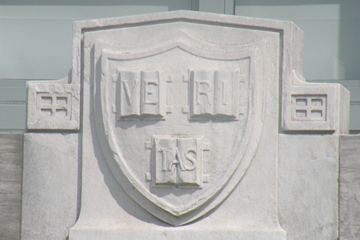 REGISTRATION DEADLINES AND TUITION FEES
PLEASE NOTE: Registration into the program is now closed and tuition is nonrefundable.
Early Registration – There are two early registration deadlines for accepted applications:
          Register and pay by Monday, February 17, 2014:       US $10,900
          Register and pay by Monday, April 14, 2014:               US $11,500
Final Registration for accepted applications:
          Register and pay by Monday, June 2, 2014:                US $11,900
To qualify for early registration tuition, all application materials must be received by the early registration dates. Tuition includes fees for the three workshops and all four modules (summer, fall, winter, and spring). Fees do not include books, supplies, statistics software, or travel expenses.
REGISTRATION AND PAYMENT TERMS
REFUND AND CANCELLATION POLICY: We regret that we are unable to provide refunds should an applicant register then be unable to attend the program. A full refund will be given should the program be cancelled due to insufficient enrollment. Notification of cancellation will be provided at least 30 days prior to the program's start.
PAYMENT METHODS:
1. PREFERRED: Check payable to Harvard Medical School:
                 Global Clinical Scholars Research Training Program
                 Harvard Medical School
                 Gordon Hall, Suite 001
                 25 Shattuck Street
                 Boston, MA 02115
2. Wire Transfer - Use the following information:
               (Reference "HMS GCSRT- student last name")
President and Fellows of Harvard College
Bank Account# 805-09035
Wire ABA# 0260-09593
Bank of America
100 Federal Street
Boston, MA 02110
                USA Swift Code - BOFAUS3N (for international wires)
               * Applicants are responsible for all associated
                 wire transfer fees, and should indicate that
                 the tuition should be paid in full.
3. Credit Card - Pay HERE using the "Register" option.
4. Cash payment is not accepted.
Email confirmation will be sent to you upon reciept of your paid registration. Please provide the email address that you check frequently.
COST OF ATTENDANCE: The full cost of attendance for each participant is estimated to be approximately $20,000 including tuition, airfare, accommodation, meals, and educational materials.
NOTIFICATION OF ADMITTANCE: We will acknowledge receipt of all registrations and maintain all registration information in strict confidence. Qualified registrants are admitted on a rolling, space-available basis. Registrants will be notified within three weeks of receipt of registration regarding program admittance.
TRAVEL / VISA / ACCOMMODATION INFORMATION: Please do not purchase non-refundable airline ticket(s) until you have received an email from our office confirming your paid registration and confirmation that the program will be held.
Educational materials, air or ground transportation, hotel accommodation and meals, insurance, visas, vaccinations, and any other costs related to participation in the program are the responsibility of the registrants. The GCSRT Program and Harvard Medical School are not responsible for losses due to cancellation of flights, non-issuance of visas or insurance, non-refundable accommodation charges, or any other costs incurred by registrants.
"Having the opportunity to be a student in the GCSRT program was one of the most rewarding experiences in my academic and professional life. Not only did the program greatly improve my scientific and research skills, but it also allowed me to interact with fellow clinician-scientists from around the world and members of the Harvard Medical School faculty."
 
Mahera Abdulrahman, MD, PhD
Head of Research Support Unit
Dubai Health Authority
Dubai, United Arab Emirates