GCSRT Program | Blended Learning
Blended Learning

Key Features
Senior faculty from Harvard Medical School, Harvard School of Public Health, and Harvard Business School
A blend of online and live teaching
Team-based learning
24/7 access to learning content at a location convenient to you
Faculty available to participants throughout the program
Overall Structure: online lectures and webinars
Approximately 60 Online Lectures
Lectures are one hour and once posted online will remain available thereafter. Online lectures can be accessed via computers running either an Apple or Windows operating system, and will have associated practica and/or homework assignments. Use the links below to view two lectures from the 2013 - 2014 GCSRT program.
2 - 3 Interactive Webinars per month (for review and problem solving)
The webinars will include review sessions by faculty or journal club sessions during which a faculty member will review a journal article or a recent online lecture. They will also provide the opportunity for question and answer "office-hour" sessions.
 
3 Workshops
The workshops will be held over a 4-day "extended weekend," for example beginning Friday morning and concluding Sunday afternoon. On Saturday, there will be group-based exercises that will develop skills in database management, biostatistics, and study design. There will be an emphasis on team building. On Sunday, hands-on interactive teaching will continue. A student-faculty dinner will be held on Saturday evening.
 
Biostatistical Computing
Stata is the statistical software used for the course and will be supported by faculty and staff.

"This program is fantastic. It not only teaches you about the basics of research, but also about team work, grants, and publishing your data in an interactive way. The online courses provide flexibility in my schedule, and the workshops are a valuable tool for networking and for team building. I am happy to be a part of GCSRT team and I am finally able to enjoy statistics. "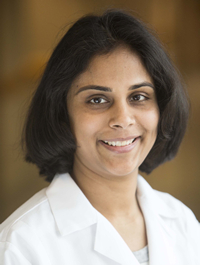 Krishna Soujanya Gunturu, MD
Tufts Medical Center
Boston, Massachusetts