Faces of HMS
Faces of HMS
We regularly feature an HMS community member on the main landing page for @HMS.  Below are members of our HMS family who have been featured in the past.  Get to know them by reading their story or watching their video. 
The Main Event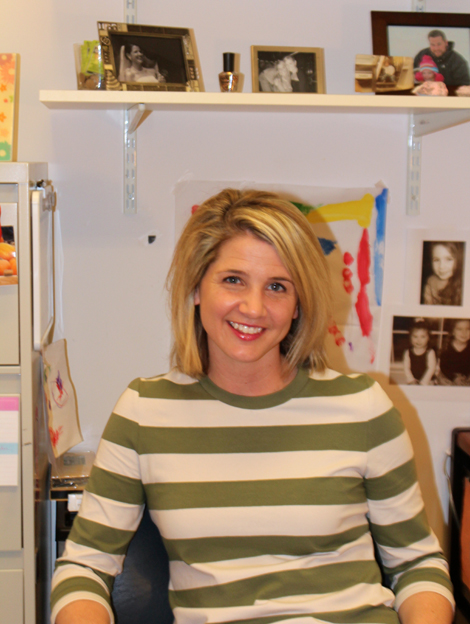 From directing traffic in an evening gown to throwing an event within five days' time, Caitlin Craig has learned to expect the unexpected when it comes to event planning.  Here, the Director of Special Events takes us behind the scenes of event planning and execution at HMS.
 
Could you describe your role and responsibilities here at HMS?  
I am the Director of Special Events for the Office of Resource Development. There are three of us on the Events team and we are responsible for overseeing and executing about forty events for HMS.
Is there a "most common" event that you do or is it a wide variety?
The events we plan are focused on fundraising, recognition, stewardship, alumni and leadership.
What goes into a typical event at HMS?
There are a lot of "behind the scenes" things that make an HMS event possible. A typical event takes a few weeks to a few months to plan, although we are always prepared to pull off the last-minute request! Events at HMS require, just to name a few:
Securing dates on the calendars of the host, speakers, special guests (this is can very difficult to do!)
Securing a venue
Invitations
RSVP tracking
Menus
Décor
Room Diagrams
Security Forms
Event collateral
Seating assignments
The list goes on and on…
How many event invitations are sent each year?
On average, my team sends out about 20,000 invitations a year—and until recently, almost all of those were hard copy! We have personally stuffed, sealed and stamped more invitations then I can even count.  But with the job comes a lot of fun and that includes choosing menus, picking out beautiful linen and china, and working with an amazing florist on designing the most gorgeous table centerpieces.
How did you get involved in event planning?
I started working in event planning when I had the chance to work with the Director of Events at my first job, which was at Partners HealthCare. I spent about a year doing that and fell in love with it. I applied for a job at HMS, and here I am nine years later and still love what I do!
 
Do you have any stories from the trenches?  
The thing with events is that something always takes an unexpected turn or goes wrong, and a good event planner finds a way to figure out a problem without the guests even knowing.
When I first started at HMS, we once held an event in a donor's home and my job was to stand on a street corner (all dressed up) and wave down cars that I thought might be coming to this event, and direct them to the house. I got quite a few stops and stares!
One year, we were about one week out from executing a major event. We had spent months planning, and finally the big event was around the corner. We had worked many hours with audiovisual technicians and set-up technicians to determine how we were going to make this one particular room look.  Everything was set. That is, until about five days out, I was asked to move the event to a new location!  This required everything being changed and re-worked so that the new space would look and feel just as we had anticipated the old space looking. In the end, everyone was truly amazed at the way we transformed a pretty basic room into a truly exciting event space!  In events, you prepare for last-minute changes and you find a way to make it work—and we did!
What is your most rewarding memory moment from doing events here?
There is nothing more satisfying than spending weeks or even months putting an event together and then walking into the room once it has all come together and seeing how gorgeous you have made something look. We want our events to be memorable and special to our guests!
When you are lucky enough to have a job that you look forward to coming to everyday, then you know you made the right decision!
What do you do when you're not planning or executing events here at HMS?  
Event jobs require you to give a lot of your spare time to the job. It is not a nine to five job in any way, but when I can take a break from work, I spend it all with my amazing family! I have been married to my husband, Jeff, for seven years and we have two beautiful little girls: Olivia, who is five, and Charlotte, who's two.  They inspire and amaze me every day!
@HMS
Editorial Staff
Editor: Katie DuBoff
Assistant Editor: Angela Alberti
Contributors: Shannon Patterson, Chelsea Keyes, Linda Miklas, Tania Rodriguez, Susan Vomacka