@HMS
Faces of HMS
The Physicist Who Researches Genetics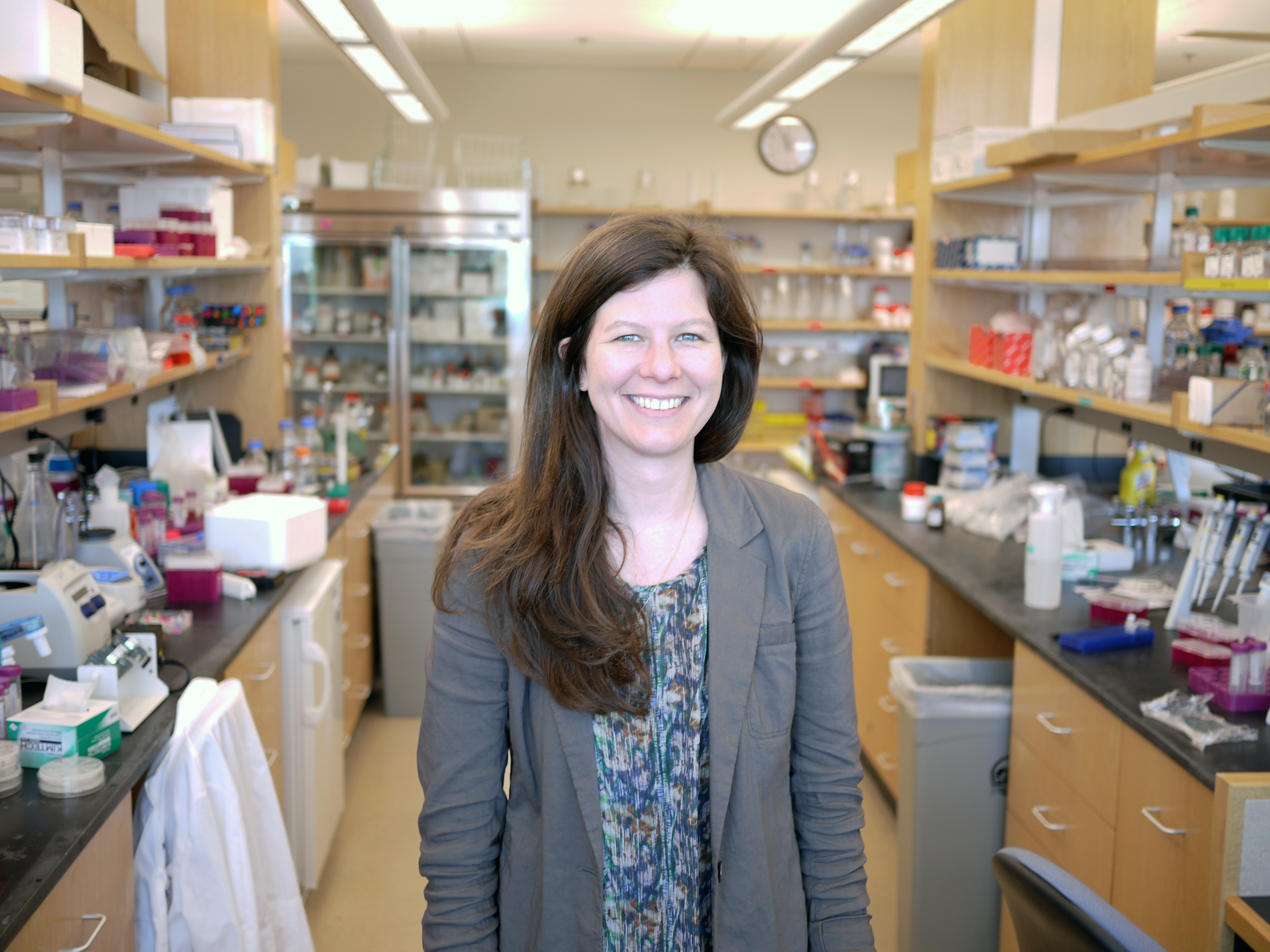 Sitting in her office on the third floor of the NRB, Stirling Churchman is setting up her lab as one of the newest members of the Department of Genetics. Below, Churchman talks about researching genetics with a PhD in physics, cooking and why the most valuable piece of advice sometimes is to not listen to advice. Read our full interview here.
---
Spotlight on Admissions
A Behind-the-Scenes Look at HMS Admissions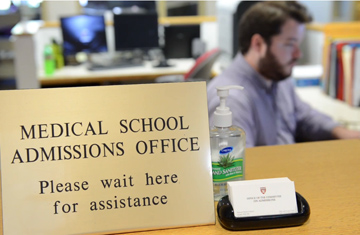 Watch this short video to learn more about the HMS Admissions Office and get to know some of the friendly faces that keep it running all year long.
HMS and the Tiebreaker Tournament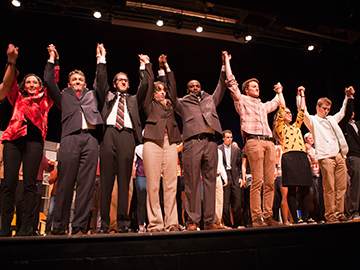 107th annual Second-Year show delights with song, dance, parody. Read more.
---
Current Transit Gallery Exhibit
Take a break from your workday!
A new exhibit is on display in the Harvard Medical School Transit Gallery from October 2 through December 11. The exhibit, titled Hall of Mirrors, features the work of Dana Clancy, a painter based in Boston.
For further information, visit our community announcements page.
The Transit Gallery is located in the lower level of Gordon Hall. Click here for a map.
Harvard ID required for entrance to Gordon Hall.
---
News and Campus Events
Please join us for the Dean's Annual Staff & Faculty Holiday Reception.
Thursday, December 12, 2013
4 - 6 p.m.
Courtyard Cafe
All faculty and staff are invited.  Please join for festive fellowship before the winter recess.
Did You
Know?
Winter Recess: What To Know Before You Go

Important time reporting deadlines for the Winter Recess.  Learn more »

Important changes that will impact the future financial health of the School are underway. Learn more »
@HMS
Editorial Staff
Editor: Valerie Wencis
Assistant Editor: Katie DuBoff
Contributors: Shannon Patterson, Caitlin Portrie, Rob Dickson, Mark Avery, Linda Miklas, Tania Rodriguez, Susan Vomacka, Kasha Patel