@HMS
Faces of HMS
Following Her Passion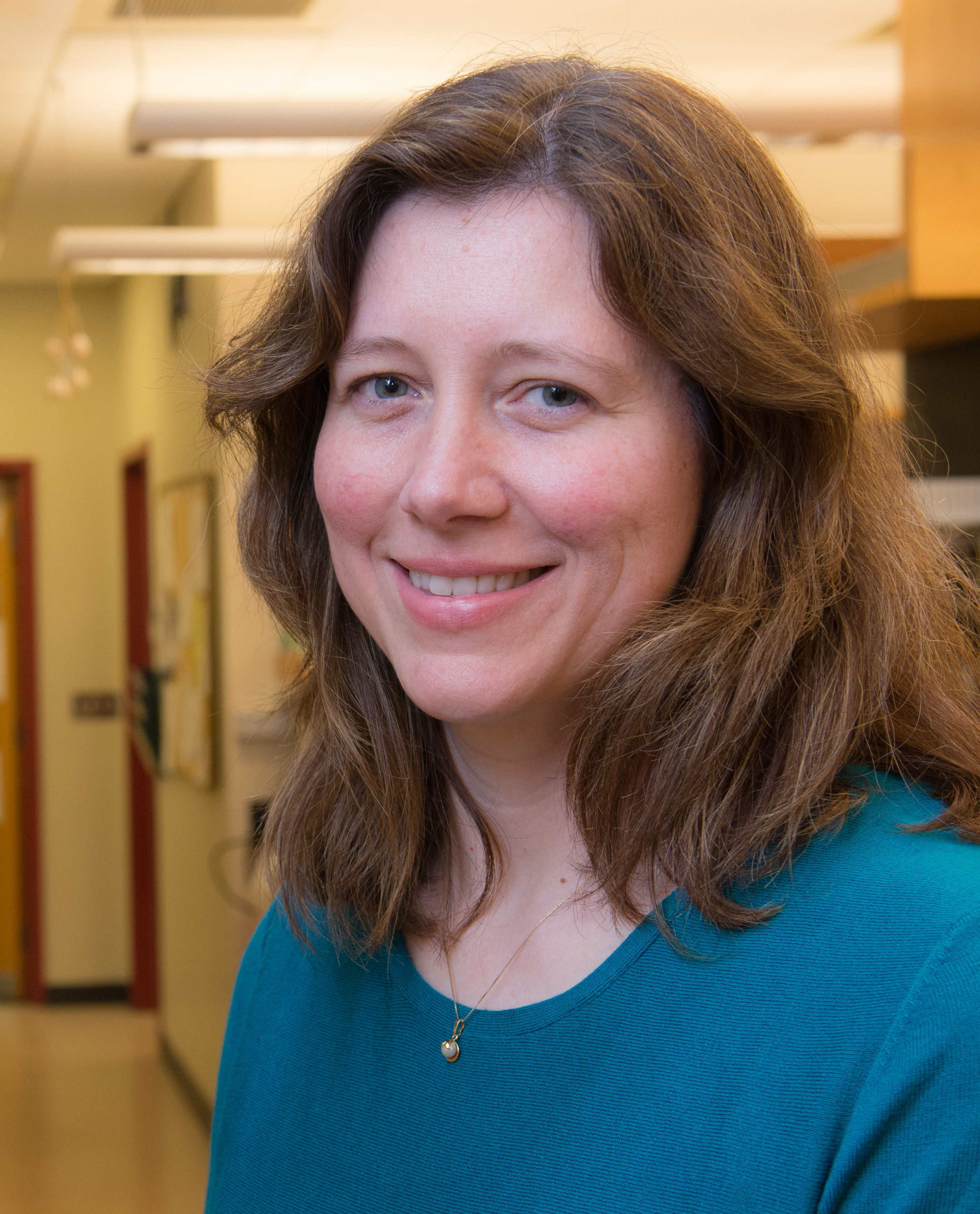 Coming from the warm beaches in Brazil to the cold winters in Boston, genetics professor Monica Colaiacovo knew she wanted to pursue genetics at an early age.  Here, she discusses how grapes sparked her interest in the field, the effects of chemicals in our environment on reproductive health and how she balances her time at HMS with her lab and family. Read our full interview here.
---
Spotlight on Darren Higgins
Science Matters: The discovery and creative aspects of science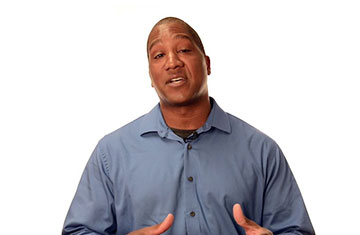 What motivates researchers to spend their lives pursuing answers to difficult questions?  You can find out by watching Science Matters, a series of 60-second videos that provide a window into the work of HMS faculty, highlighting the people behind discoveries that are shaping biomedicine. Researchers explain what they do, why they love it and why it matters.
Study by HMS student evaluates FDA approval of cardiac devices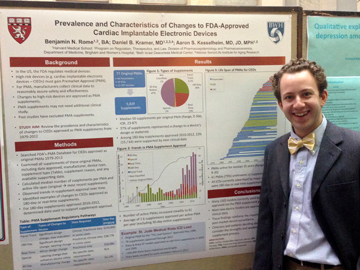 A new study published in JAMA: The Journal of the American Medical Association assesses the process for Food and Drug Administration (FDA) approval of high-risk cardiac devices. Read more.
---
Current Transit Gallery Exhibit
Take a break from your workday!
A new exhibit is on display in the Harvard Medical School Transit Gallery through Monday, February 24. The exhibit, titled 2013 Log, features the work of Douglas Weatherby.
Please save the date for an artist talk and reception for the opening of the next exhibit on March 11, titled Life Force: Art of Helen Meyrowitz.
Artist Talk, with an introduction by Dean Jeffrey S. Flier:
Tuesday, March 11
4:00-5:00 p.m.
Goldenson 122
A reception will follow in the Transit Gallery.
For further information, visit our community announcements page.
The Transit Gallery is located in the lower level of Gordon Hall. Click here for a map.
Harvard ID required for entrance to Gordon Hall.
---
News and Campus Events
Let It Snow...
The chilly winter weather has arrived and snow season is upon us.  The HMS community will always be notified of School closings, delays or early dismissals via email announcements, but you can also check the HMS Emergency Information Line (617.432.6666) for periodic updates during inclement weather.
All HMS faculty, staff and students are reminded to sign up for Message Me, Harvard's emergency notification system.  Please update your registration by going to: http://MessageMe.harvard.edu and selecting 'Register/Update'.
If you need assistance, please contact MessageMe Support at: messageme@harvard.edu or 617-495-7777.
Did You
Know?
Learn, Grow, Refresh

There are numerous learning and development opportunities on the Harvard Longwood Campus.  Learn more »

Important changes that will impact the future financial health of the School are underway. Learn more »
@HMS
Editorial Staff
Editor: Valerie Wencis
Assistant Editor: Katie DuBoff
Contributors: Shannon Patterson, Caitlin Portrie, Rob Dickson, Mark Avery, Linda Miklas, Tania Rodriguez, Susan Vomacka, Kasha Patel