@HMS
Faces of HMS
Man Behind the Media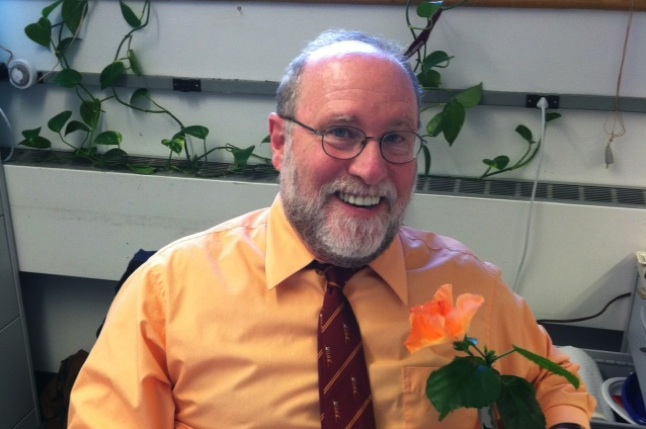 Jim Lowell (fondly known to some as J-Lo) is passionate about all things media.  He sat down with @HMS to discuss his many years in the business, his work on campus and his penchant for plants. Read our full interview here.
---
Spotlight on Neurobiology
Exploring the Nervous System: Collaboration accelerates discovery in this department.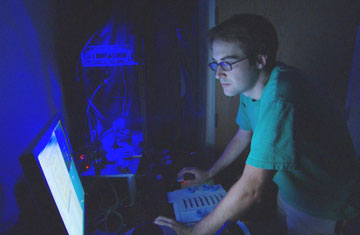 Learn about the questions that fuel research by investigators in Harvard Medical School's Department of Neurobiology http://neuro.med.harvard.edu/, where faculty members embrace new technologies and foster a culture of collaboration.
HMS Brings Comfort and Convenience to New Mothers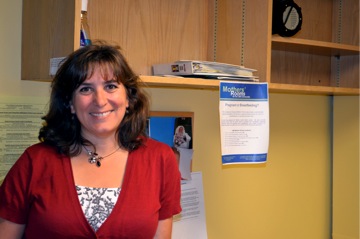 Each year, the Harvard Human Resources Department processes 80 to 100 maternity leaves on the Harvard Longwood Campus.  HMS seeks to ease the transition back to work for new mothers by providing "Mother's Rooms" across campus. Read more.
---
Current Transit Gallery Exhibit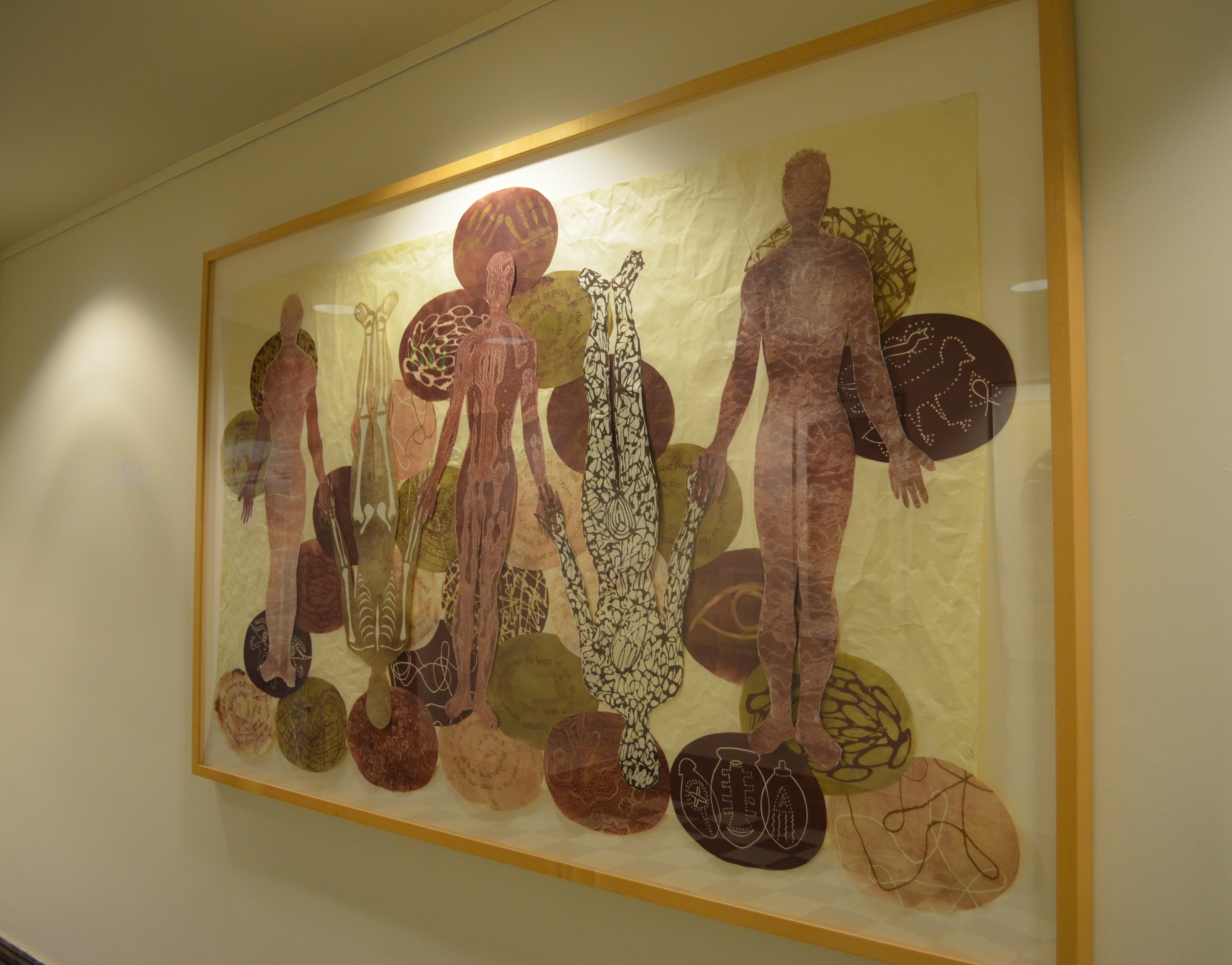 Take a break from your workday!
A new exhibit is on display in the Harvard Medical School Transit Gallery. The exhibit, titled Cosmic Inclusion, features the work of Debra Olin, a printmaker based in Somerville.
For further information, visit our community announcements page.
The Transit Gallery is located in the lower level of Gordon Hall. Click here for a map.
Harvard ID required for entrance to Gordon Hall.
---
News and Campus Events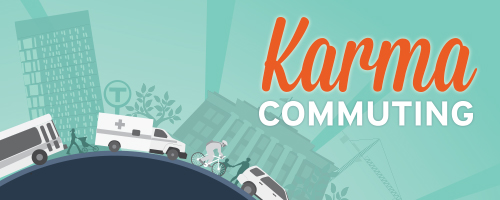 Whether you ride public transit, cycle, drive or walk to HMS, you have no doubt faced traffic jams, competed for parking or waited for what feels like forever to cross the street during rush hour in the LMA.
The LMA is home to a vibrant community of staff members, physicians, teachers and patients who travel to and from the area each day, and each of us has a part to play in making sure that members of our community arrive at their destination safely.
That's where Karma Commuting comes in.
MASCO, a non-profit organization dedicated to enhancing Boston's Longwood Medical and Academic area for the benefit of those who live, work, study or receive care in the area, has launched a new campaign to educate and inspire commuters to create good karma by acting responsibly in traffic and watching out for their fellow community members.
What goes around, comes around.
Want to participate? Take the Rules of the Road Quiz and Safe Commuting Pledge and win airline tickets or a $100 American Express gift card.
To learn more about the campaign, road rules and safe commuting tips, please visit: http://www.masco.org/directions/karma-commuting.
Did You
Know?

PPR forms are due on May 31!  Managers and employees can find everything they need to know about the performance planning and review process here.
1st Year Students
Make an Impact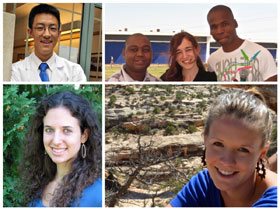 Debut Scholars in Medicine master medical research basics.
Read about their experiences here.
@HMS
Editorial Staff
Editor: Valerie Wencis
Assistant Editor: Katie DuBoff
Contributors: Mark Avery, Lindsey Bourcier, Rob Dickson, Shaun Dow, Alyssa Kneller, Linda Miklas, Tania Rodriguez