Society of the Silver Stethoscope
Society of the Silver Stethoscope: Classes of 1954 & Earlier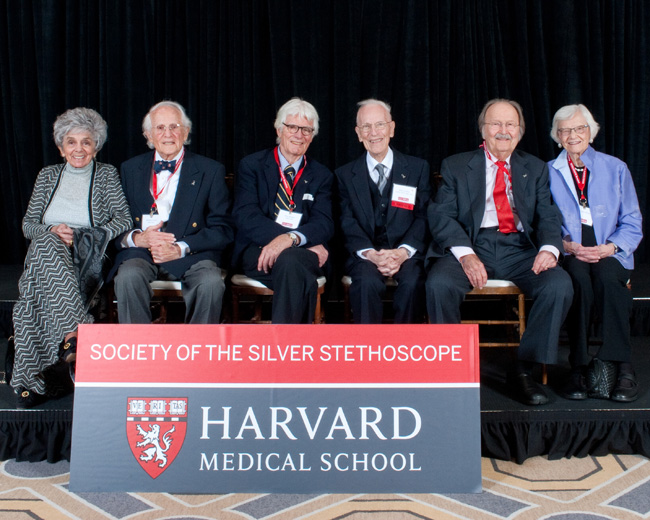 The Society is comprised of Harvard Medical School alumni who have celebrated their 60th Reunions and are now welcomed to return each year and enjoy intellectual stimulation and camaraderie with fellow graduates who share a passion for medicine and the School.
REGISTER TODAY!
Take advantage of the early registration discount now through April 24. There are two easy ways to register:
1. Online, by credit card:
Click here to access your secure class registration site.You will need your Alumni.Harvard User ID and Password to login.
2. Mail, by check:
Click here to print out your class registration form and return it with a check to the address indicated.
If you need a registration form mailed to you, please call Emma Hastings in the Office of Alumni Relations at 617-384-8520.