Research
Explorers and Discoverers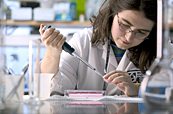 Regardless of their fields of interest, medical and dental students at HMS enjoy access to an extensive array of research opportunities that are created by the unique synergy between the world-class resources and facilities of HMS, MIT, the many institutions affiliated to HMS, and other renowned medical centers around the world.
Once they have identified their area of research and filled out an application through the Scholars in Medicine Office (SMO), the application is submitted to the HMS Faculty Committee for Student Research, which is responsible for the evaluation and funding of all student proposals. The Committee also includes two research fellows from every Academic Society. These are advisors who provide student applicants with valuable input in the development of their research proposals.
As part of an institution that is continually engaged in groundbreaking research in the medical sciences, it is not surprising that a majority of students choose to participate in the diverse research experiences available at Harvard Medical School, and gathering to share their experiences and findings every year at the Soma Weiss Student Research Day.
They are the explorers and discoverers whose work may one day shape the future of medicine.
Our
Mission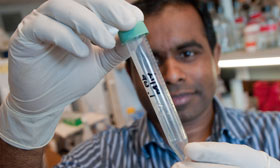 To create and nurture a diverse community
of the best people committed to leadership in alleviating human suffering caused by disease