International Service
Healing Beyond Borders
The commitment to service that permeates every aspect of an HMS education extends well beyond the borders of Boston to a multitude of underserved communities across the country, and the world.
HMS students assist in enhancing infection control in Russia. They travel to Taiwan to observe how different medical systems determine clinical practice. They learn to effectively merge the low tech and high-tech worlds of medicine in India, and undergo intensive medical Spanish language training in order to participate in community service projects in Guatemala, Chile, or even in Boston.
Through the international program offered by the Scholars in Medicine Office (SMO), HMS has established and continues to develop innumerable partnerships with a large number of social service, nonprofit, and medical organizations in Asia, Africa, the Middle East, Europe, Central America and North America. The SMO funds more than 30 HMS students for summer or year long research, or service, in over 25 different countries.
Guided by faculty mentors in Boston and site mentors in the specific countries they travel to, HMS students conduct research, serve populations struggling under a disproportionate burden of illness, and develop a strong foundation in primary care and community medicine at a large number of destinations across the world.
Not surprisingly, HMS physicians graduate exceptionally well-equipped to play a leading role in confronting the complex challenges of international health care.
Our
Mission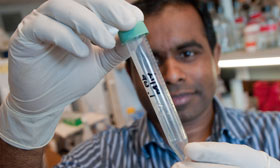 To create and nurture a diverse community
of the best people committed to leadership in alleviating human suffering caused by disease