Community Service
The Practice of Compassion
In a profession where most days are spent racing against time and making life-and-death decisions, the ability to remain compassionate can make a significant difference in how medicine is practiced and directly affect the quality of patient care that physicians are able to offer.
HMS students acquire an education where the fundamental importance of compassion is continually reinforced through an extraordinary variety of community service experiences in community health centers, multiservice nonprofit agencies, schools, and public health sites in Boston as well as across the nation.
Through the many partnerships between these local organizations and HMS—established and nurtured by the Community Service Program through the Office of Enrichment Programs, as well as by the Office of Diversity and Community Partnership—HMS students and faculty frequently collaborate on projects designed to improve the health of the community and address issues of health and health care disparity as well as the underrepresentation of minorities in the health care and biomedical professions. Funding for such projects comes from a variety of sources, including the Ghiso Fellowship offered by the Neil Samuel Ghiso Foundation (NSGF).
The best practitioners of medicine distinguish themselves by touching the lives of patients, their families, and their communities in ways that extend beyond the clinical domain. This is precisely the kind of physician an HMS education prepares you to be.
Our
Mission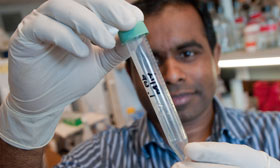 To create and nurture a diverse community
of the best people committed to leadership in alleviating human suffering caused by disease