Unlimited Opportunities
Unlimited Opportunities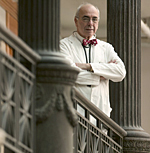 In addition to excellent academic programs and a faculty comprised of experts in every field of medicine, you'll discover that an HMS education offers an incredible variety of learning and service opportunities that extend well beyond the Harvard campus and to different continents across the world.
The Scholars in Medicine Office (SMO) at HMS is the gateway through which HMS students access an exciting array of local, national, and international out-of-the-classroom experiences.
The student services provided by the SMO include:
staff and faculty mentors to help students develop new projects, inform them about past projects, and match them with current projects that have positions available
awarding stipends for local and international research, service and service learning projects, and advising students on funding options
assisting students with Spanish language learning
helping coordinate for-credit and extracurricular service learning projects and classes
hosting informational workshops and seminars on topics related to specific areas of service, international work, language learning, and service learning
HMS students participate in a multitude of basic science and clinical research projects locally, nationally, and sometimes internationally. They travel to Russia to work with AIDS patients. They help in the treatment of asthmatics in Chinatown. They work with underprivileged kids in Appalachia and serve at community health centers in Vietnam.
Once you become part of our community, you'll quickly discover that to be an HMS student is to enjoy access to an unlimited world of possibilities.
1st Year Students
Make an Impact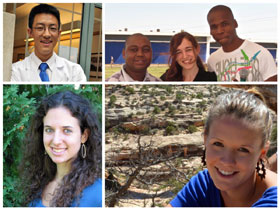 Debut Scholars in Medicine master medical research basics.
Read about their experiences here.