Leaders in Patient Care
Pioneering the Future of Patient Care
HMS faculty and alumni are also accustomed to setting new standards in patient care. They are policy makers who chart new directions for health care both nationally and internationally. They are leading physicians and innovators whose work touches hundreds of lives. Their many achievements include inventing the iron lung, cultivating the polio virus that led to vaccines, introducing insulin to the United States, mapping the visual system of the brain, creating the external cardiac pacemaker, developing artificial skin, conducting the first successful kidney transplant, and much more.
They are people who lead by example as they inspire HMS students to become medical professionals distinguished both by the quality of care they provide their patients and the compassion they bring to the medical profession.
To be a Harvard medical student is to work with faculty who pioneer the future of patient care—be it designing new cures, methods of medical diagnoses, delivery and treatment, clinical strategies and technologies, administrative models, or health care policies.
A Commitment to Cures: HMS Centers, Divisions and Institutes
Armenise–Harvard Foundation
Center for Integration of Medicine and Innovative Technology
Center of Excellence in Minority Health and Health Disparities at HMS
Dana–Farber/Harvard Cancer Center
Harvard Catalyst: The Harvard Clinical and Translational Science Center
Harvard Center for Immunodeficiency
Harvard Clinical Research Institute
Harvard Division of Health Policy Research and Education
Harvard Humanitarian Initiative
Harvard Mahoney Neuroscience Institute
Harvard Medical School Dubai Center
Harvard–MIT Division of Health Sciences and Technology
Harvard NeuroDiscovery Center
Harvard Skin Disease Research Center
HMS Center for Biomedical Informatics
HMS Center for Health and the Global Environment
HMS Center for Hereditary Deafness
HMS Center for Neurofibromatosis and Allied Disorders
HMS Center for Palliative Care
HMS Division for Research and Education in Complementary and Integrative Medical Therapies
HMS Division of AIDS
HMS Division of Emergency Medicine
HMS Division of Medical Ethics
Harvard Division of Nutrition
HMS Division of Service Learning
HMS Division of Sleep Medicine
HMS Division on Primary Care
HSDM and HMS Center for Craniofacial Tissue Engineering
ICCB-Longwood Screening Facility
Juvenile Diabetes Research Foundation Center on Immunological Tolerance in Type 1 Diabetes at HMS
MIT/HMS Center for Magnetic Resonance
New England Primate Research Center
New England Regional Center of Excellence: Biodefense and Emerging Infectious Diseases
Our
Mission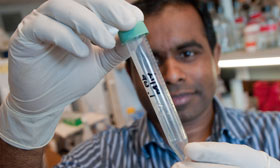 To create and nurture a diverse community
of the best people committed to leadership in alleviating human suffering caused by disease