Admissions Statistics
Admissions Statistics & Student Profile
There were 6,614 completed applications for the August 2014 entering class.
Annually, Harvard Medical School interviews between 800-1000 applicants for a class of 165.
All entrants took the MCAT and had baccalaureate degrees.
---
Average GPA and MCAT scores of entering students:
For the 2014 entering class, the average scores are given below. Please keep in mind that the scores of the students selected for admission included a broad range of scores that includes scores reflective of national averages.
average GPA: 3.8
average MCAT scores were:
Verbal-11
Physical Science-12.41
Biological Science-12.67
Although there is no application cutoff in terms of grade point average or MCAT scores, academic excellence is expected.
Make-up of the incoming class:
Members of the Fall 2014 HMS entering class::
from 66 undergraduate institutions, 33 states and 15 foreign countries
77% of whom majored in the sciences
49% are women, 51% are men
20% are from groups that are traditionally underrepresented in medicine
the class ranges in age from 20-36
---
Student Profile:
Harvard Medical School affirms that medical education is enhanced by diversity among the student body, and has one of the most diverse medical school enrollments in the country. 17% of the student body comes from groups underrepresented in medicine, and another 35% from other minority groups. Students hail from 45 U.S. states, many foreign countries, and over 100 different undergraduate institutions.
Our
Mission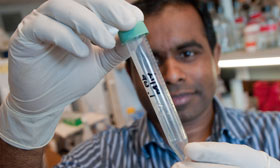 To create and nurture a diverse community
of the best people committed to leadership in alleviating human suffering caused by disease