Selection Factors
Selection Factors
The Committee on Admissions evaluates applications based on several factors, including:
Academic Records
Applicant's essay
Extracurricular activities
Summer Occupations
Life experiences
Experience in the health field, including research or community work
Letters of evaluation
Accepted applicants must successfully complete all courses and programs in progress as indicated at the time of application, including course requirements for admission, at a standard comparable in quality with past academic performance.
HMS complies with Federal and State Law prohibiting discrimination against any applicant or enrolled student on the basis of race, color, religion, sex, sexual preference, age, or handicap. Applicants with disabilities will be evaluated on a case by case basis in accordance with technical standard guidelines as suggested by the Association of American Medical Colleges. All students must possess the physical and emotional capabilities required to independently undertake the full curriculum and to achieve the levels of competence required by the faculty. You may wish to review our technical standards in detail.
Our
Mission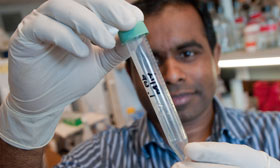 To create and nurture a diverse community
of the best people committed to leadership in alleviating human suffering caused by disease