Tutor Development and Training
Tutor Development and Training
Workshops for both new and experienced tutors focus on a number of teaching elements including small group facilitation; giving effective feedback; underlying processes and theories behind teaching and learning. Members of the CTL provide support for faculty participation in many elements of teaching at the HMS.
Upcoming Introduction to Tutorial Facilitation
Course Specific Sessions
COURSE SPECIFIC: Introduction to Tutorial Facilitation
These sessions are specific to a given course. They are by invitation only.
Faculty: Samuel Kennedy, PhD
Overview: This session will explore:
Aspects of tutorial learning and facilitation
Expectations of the tutorial process
Strategies to promote the highest likelihood of success
Best practices for required feedback and evaluation
Communication style and the fostering of collaboration through communication
Upcoming Course Specific Sessions:
TBA
Tutor Recognition
To qualify for recognition, a tutor must achieve the following:
Minimum of 6 student evaluations – (A minimum of 5 responses for PD1)
Score of 1.25 or better on student evaluations
Teach a minimum of 6 teaching sessions in a specified course
Awards are issued at two different levels:
Certificate of Excellence in Tutoring: If the above criteria are realized within a one year period, the tutor will be recognized with a Certificate in Excellence in Tutoring
Award for Excellence in Tutoring- Three Year Award: If the above performance criteria are consistently realized over a three year period, the individual will receive an Award for Excellence in Tutoring.
Tutor Award Recipients
Certificate of Excellence in Tutoring Recipients
Excellence in Tutoring Award Recipients- 3 Year Award
Resources for Tutors
Our
Mission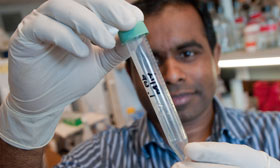 To create and nurture a diverse community of the best people committed to leadership in alleviating human suffering caused by disease