Writing for Scholarship
Writing for Scholarship
Co-Chairs:
Jonathan Borus, MD
Susan Pories, MD FACS
---
Goals and Achievements
Meeting Minutes
2010-2012 Minutes
Resources
---
Spring 2016 Meetings:
Tuesday, January 19th 4:00-5:30PM TMEC 304: RSVP
Tuesday, March 29th 4:00-5:30PM TMEC 304: RSVP ​
Tuesday, May 17th 400:5:30PM TMEC 304: RSVP
---
Writing for Scholarship Symposium- RSVP
Thursday, May 14, 2015 1:00-3:30PM TMEC Amphitheater and 2nd. Fl. Atrium
This mini-symposium by the HMS Academy Workgroup on Writing for Scholarship will discuss multiple avenues that are available for scholarly medical writing in addition to writing scientific articles for peer-reviewed journals. The symposium will feature a Keynote Address by Dr. Atul Gawande who will discuss his career in medical writing and the approaches physician-writers take to writing for general audiences. The Keynote will be followed by four concurrent workshops on 1) writing and editing textbooks, 2) common ethical issues in medical/scientific writing; 3) practical ways to overcome common writing challenges to develop a successful writing strategy, and 4) writing grant proposals. Click here for more information .
Pories S, Bard T, Bell S, Brodsky D, Burns Ewald M, Catic A, Fazio S, Fisher J, Frontado L, Garfield J, Huang G, Peters A, Pian-Smith M, Quan S, Schwaitzberg S, Borus J.  A Writer's Toolkit.   Association of American Medical Colleges, MedEdPORTAL 2012.   Available at http://mededportal.org/publication/9238. (A Writer's Toolkit  is a 65 page resource to assist junior faculty members in the process of scientific writing and publication in peer-reviewed scientific journals)
---
Goals and Achievements:
The focus of our interest group is to develop programs and resources to assist faculty in developing skills needed to write scholarly work for publication and promotion.
The Writing for Scholarship Interest Group previously authored A Writer's Toolkit, a resource to help young faculty members learn the nuances of scientific writing and the publication process. This was designed for junior medical school faculty to assist with successful publication in peer-reviewed scientific journals. The Toolkit was published in MedEdPortal and the link to the Toolkit is posted on the Academy Website. This continues to be a useful tool used around the world. The May 2014 Summary Usage Report from MedEdPortal shows the Toolkit has been downloaded 276 times by 254 unique users in 30 countries.
We established a collaboration between the Mentoring and the Writing for Scholarship Interest Groups to develop a small group mentoring program with the goals of 1) providing mentoring for Academy faculty in writing and publication of medical education manuscripts, 2) studying the impact of such a mentoring program on educational scholarship of Academy members , and 3) over time developing and providing a program of  ongoing faculty development in skills for critiquing and providing high quality peer review of educational manuscripts. With pilot mentoring groups underway, this program is now being overseen by the Mentoring Interest Group.
We presented a two part workshop series in May 2014:
Workshop I: From Results to Manuscript
Moderator: Subha Ramani, M.D., Lecturer on Medicine, Brigham and Women's Hospital
Presenters: Stuart F. Quan, M.D., Gerald E. McGinnis Professor of Sleep Medicine Division of Sleep Medicine Harvard Medical School, and Julie Rich Ingelfinger, M.D., Professor of Pediatrics, Massachusetts General Hospital
During this session, Drs. Quan and Ingelfinger reviewed the process of preparing a manuscript for publication, and guided participants in developing approaches to writing an original manuscript in the field of medical education. The presenters demonstrated and outline how to write specific sections of a paper (abstract, introduction, methods, results, discussion, references, tables and figures), and showed participants how to develop the ancillary parts of a paper and determine their applicability to their work (i.e. online supplementary appendices, animations and videos). Dr. Ramani discussed the applicability of the presentation to medical education publications.
This seminar attracted over 60 participants. The activity was rated as good or excellent
(4 or 5 /5) by 86% of those who sent back evaluations.
Workshop II:  The Journal Review Process and How to Respond to Reviews
Moderator: Terry R. Bard, D.D., Rabbi and Clinical Instructor of Psychiatry, Harvard Medical School
Presenters: Jonathan F. Borus, M.D., Stanley Cobb Distinguished Professor of Psychiatry, Brigham and Women's Hospital, and Michele Burns, M.D., M.P.H. Assistant Professor of Pediatrics, Boston Children's Hospital
During this session, Drs. Borus and Burns demystified the journal review process and discussed how to respond to requests for revision or rejection decisions. The presenters described the pre-review and submission processes, explained how the review process works, and outlined ways to respond to reviews that enhance the chance of having a paper accepted for publication. Two case examples of the presenters' responses to reviews of their manuscripts were discussed.
Our group also held two seminars to further educate our members. Dr. T. Bernard Kinane, MGH, spoke about his use of Twitter and other social media in medical student
education, and Nancy Ferrari, Managing Editor of Harvard Health Publications, spoke about working with professional medical writers.
We have begun the planning for our second Mini-Symposium in May 2015 entitled "Writing in Medical Education Scholarship". Dr. Atul Gawande has agreed to be our
keynote speaker.
Our plans for the 2014-15 academic year are to develop additional tools to help faculty become better writers, plan and hold the Mini-Symposium as well as additional workshops, and continue interest group educational sessions.
---
2016 Meetings
05/17/2016 Meeting: Minutes 
03/29/2016 Meeting: Agenda
Minutes  
Article 
01/19/2016 Meeting: Agenda
Minutes
2015 Meetings
11/17/2015 Meeting: Agenda
Minutes 
9/15/2015 Meeting: Agenda
Minutes 
2014 Meetings
11/4/2014 Meeting: Agenda
Article 1
Article 2
9/7/2014 Meeting:
Minutes
4/22/2014 Meeting:
Minutes
1/14/2014 Meeting: Agenda
Minutes
2013 Meetings
9/12/2013 Meeting: Agenda
Minutes
4/2/2013 Meeting: Agenda
Minutes
---
2010-2012 Mintues
8/17/2010 Minutes
9/21/2010 Minutes
11/9/2010 Minutes 
12/21/2010 Minutes
2/15/2011 Minutes
4/15/2011 Minutes
5/24/2011 Minutes
8/2/2011 Minutes 
9/27/2011 Minutes
11/8/2011 Minutes 
12/13/2011 Minutes 
4/3/2012 Minutes
10/16/2012 Minutes
12/4/2012 Minutes
2/12/2013 Minutes
---
Resources:
Writing Educational Studies for Publication
Draft of Writing Invitation
Academy Writing Workshop - "From Results to your CV"
Annotated Bibliography of Journals (Updated May 2012)
Jonathan Borus MD - Writing for Publication
Terry Bard DD - Writing for a Professional Journal 
Writing, Pre-Review, and Review
Manuscript Review forms from Journals (American Journal of Psychiatry, New England Journal of Medicine, Academic Psychiatry, and Harvard Review of Psychiatry):
Review Form 1
Review Form 2
Review Form 3
Review Form 4
(Please note: In order to view the resources below, you must be logged into eCommons in a separate tab in the same browser window in order to view).
Instructions to view password protected resources:
Press CTRL+T to open a new tab
Log into eCommons in that new tab
Return to the Academy website tab and click on the resource you wish to view
If you are logged in as instructed, the article/ resource will pop up. If you are not logged in as instructed, you will receive an error message.
Our
Mission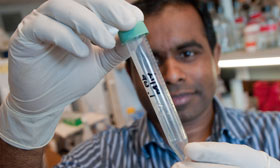 To create and nurture a diverse community of the best people committed to leadership in alleviating human suffering caused by disease