Writing for Scholarship
Writing for Scholarship
Co-Chairs:
Jonathan Borus, MD
Susan Pories, MD FACS
2014-2015 Meetings:
 January 14, 2014 – 4:00-5:30 PM- TMEC 426 Please RSVP

 March 11, 2014 – 4:00-5:30 PM- TMEC 426 Please RSVP

 April, 22,2014- 4:00-5:30PM- TMEC 426 Please RSVP

October, 7, 2014- 4:00-5:30 PM- TMEC 334 Please RSVP
Members:
 
---
---
The Writing for Scholarship Interest Group recently presented Writing for Scholarship: Pathways to Publication, Prestige, and Promotion. We were very honored to have Dr. Jeffrey M. Drazen, the Editor-in-Chief of the New England Journal of Medicine, the former Chief of Pulmonary and Critical Care Medicine at the Brigham and Women's Hospital in Boston and the Parker B. Francis Distinguished Professor of Medicine at Harvard Medical School, open the symposium with an inspired talk on Writing Up Your Research. We then had four concurrent workshops. Julie Whelan, MS, AHIP, Reference Librarian at the Countway Library presented a very useful hands-on workshop demonstration:
Using the Library and Technology Tools for Writing. She and her colleagues at the Countway Library sought to convey research resources available to HMS faculty. The Conflicts and Competition in Scholarship Workshop used case-based discussion to highlight conflicts that can arise in scholarly projects, such as authorship order. The Exploring Other Avenues for Medical Education Scholarship Workshop focused on alternative pathways to publication including case reports, review articles, book chapters, curricular-based products, Multi-media projects and MedEdPORTAL. The Journal Submission and Review Process Workshop used cases to demonstrate the submission and review process. The participants were given examples of editorial correspondence and learned how to properly address reviewer comments. All of the workshop handouts have been posted on the Academy Website. Our closing Plenary Address was delivered by Dr. Jerome Groopman, the Dina and Raphael Recanati Professor of Medicine at Harvard Medical School, Chief of Experimental Medicine at Beth Israel Deaconess Medical Center. Dr. Groopman gave a brilliant and engaging talk entitled: Writing for the public: Tales from the New Yorker. In addition to being one of the world's leading researchers in cancer and AIDS, Dr. Groopman is a staff writer for The New Yorker and has written for other lay publications. He is author of The Measure of Our Days (1997), Second Opinions (2000), Anatomy of Hope (2004), How Doctors Think (2007), and coauthor with Dr. Pamela Hartzband of the recently released, Your Medical Mind: How to Decide What is Right for You (2011).
The Writing for Scholarship Interest Group also co-authored A Writer's Toolkit, a 58-page resource to help young faculty members learn the nuances of scientific writing and the publication process. This resource was designed for junior medical school faculty to assist with successful publication in peer-reviewed scientific journals. The Toolkit is a compendium of information that explains how to plan a scholarly project and conduct a literature search. All of the basics of publication are addressed, including choosing the appropriate target journal, establishing a timetable, writing mechanics, and submission. The review process and how to respond to reviews is explained. Multiple links to outside resources are also provided within the text. The Toolkit was printed for symposium participants and has been submitted to MedEdPortal for online publication. We will also plan to post the Toolkit on the Academy Website.
Our future plans include planning additional workshops and expanding the Toolkit to address other types of publications.
---
2014 Meetings
January 14,2014 Meeting
Agenda
Minutes
April 22, 2014 Meeting
Minutes
 
---
2013 Meetings
April 2, 2013 Meeting
Agenda
Minutes
September 12, 2013 Meeting
Agenda
Minutes
---
8/17/2010 Minutes
9/21/2010 Minutes
11/9/2010 Minutes
12/21/2010 Minutes
2/15/2011 Minutes
4/15/2011 Minutes
5/24/2011 Minutes
8/2/2011 Minutes
9/27/2011 Minutes
11/8/2011 Minutes
12/13/2011 Minutes
4/3/2012 Minutes
10/16/2012 Minutes
12/4/2012 Minutes
2/12/2013 Minutes
---
Writing Educational Studies for Publication
Draft of Writing Invitation
Academy Writing Workshop - "From Results to your CV"
Annotated Bibliography of Journals (Updated May 2012)
Jonathan Borus MD - Writing for Publication
Terry Bard DD - Writing for a Professional Journal
Writing, Pre-Review, and Review
 
Manuscript Review forms from Journals (American Journal of Psychiatry, New England Journal of Medicine, Academic Psychiatry, and Harvard Review of Psychiatry):
Review Form 1
Review Form 2
Review Form 3
Review Form 4
(Please note: In order to view the resources below, you must be logged into eCommons in a separate tab in the same browser window in order to view).
Instructions to view password protected resources:
Press CTRL+T to open a new tab
Log into eCommons in that new tab
Return to the Academy website tab and click on the resource you wish to view
If you are logged in as instructed, the article/ resource will pop up. If you are not logged in as instructed, you will receive an error message.
---
Our
Mission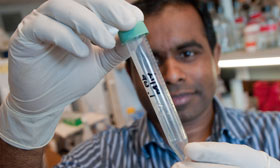 To create and nurture a diverse community
of the best people committed to leadership in alleviating human suffering caused by disease