Resident as Teacher
Resident as Teacher
Co Chairs:
Tracey Cho, MD MA
Hope Ricciotti, MD
2014 Meetings:
January 24,2014 (9-10AM) TMEC 447- RSVP
April 7,2014 (3:30-5:00PM) TMEC 448 - RSVP
June 6,2014 (9-10AM) TMEC 447 - RSVP
Members:
Katharyn Atkins, MD
Laura Avery, MD
Scott Beach, MD
Kriti Bhatia, MD
David Brown, MD
Susan Burgin, MD
Michael Cahalane, MD
Argyro Caminis, MD
Alex Carbo, MD
Angela Catic, MD
Stacy Charat, MD
Vincent Chiang, MD
Donald Di Salvo, MD
Frank Drislane, MD
Lauren Fisher, DO
Ariel Frey-Vogel, MD
Amanda Growdon, MD
Anita Gupta, MD
Natasha Johnson, MD
Tara Kent, MD
Holly Khachadoorian-Elia, MD
Joshua Klein, MD
Carolyn Kloek, MD
Jennifer McSweeney, MD
Fremonta Meyer, MD
Kevin O'Connor, MD
Kerri Palamara, MD
Alberto Puig, MD
Subha Ramani, MD
David Roberts, MD
Tom Sandora, MD MPH
Susan Seward, MD
Leigh Simmons, MD
Christopher Smith, MD
Heather Speller, MD
James Takayesu, MD MS
Pamela Vohra-Kullar, MD
Carey York-Best, MD
---
---
Create a best-practice curricula for Harvard training programs so all house staff receive formal training and evaluation in teaching skills

Ensure all trainees understand the goals and objectives of Harvard Medical students in the various rotations
To date we have:
Created a slide deck for orienting all Harvard Medical School housestaff to their roles as educators in clinical medicine, which is being implemented at all the major Harvard teaching hospitals.

 Created a best-practice checklist for Resident-as-Teacher programs for Departments to utilize in enhancing their training in medical education for residents.

 On February 14, 2013 the Academy Resident as Teacher Interest Group held a symposia, "Residents as Teachers: Training the Next Generation of Medical Educators."   
Plans:
Implement best practice check list in Harvard training programs and use it to serve as a national model
---
 1/24/14 Meeting:
1/24/14 Agenda
4/7/2014 Meeting:
Agenda
Minutes
6/6/2014 Meeting
Agenda
Minutes
 
---
2010-2012 Meetings' Agenda and  Meetings:
 8/25/2010 Minutes 
11/15/2010 Minutes
9/26/2011 Minutes
10/18/2012 Agenda
---
Ilgen, Jonathan S. Back to the Bedside: The eight year evolution of a resident-as-teacher rotation. Journal of Emergency Medicine. 2010.
Resident as Teacher Bibliography
Resident as Teacher: Teaching in the Clinical Setting Powerpoint by the RAT Interest Group
Interest Group Resources:
(Please note: In order to view the resources below, you must be logged into eCommons in a separate tab in the same browser window in order to view).
Instructions to view password protected resources:
Press CTRL+T to open a new tab
Log into eCommons in that new tab
Return to the Academy website tab and click on the resource you wish to view
If you are logged in as instructed, the article/ resource will pop up. If you are not logged in as instructed, you will receive an error message.
Our
Mission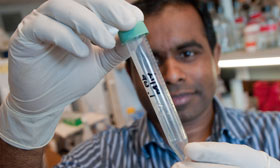 To create and nurture a diverse community
of the best people committed to leadership in alleviating human suffering caused by disease