Resident as Teacher
Resident as Teacher
---
---
The Resident as Teacher Interest Group aims to provide guidance to faculty and chief residents in creating formal curricula to help train residents and fellows as teachers. Our goals are to: (1) create a best-practice curricula for Harvard training programs so all house staff receive formal training and evaluation in teaching skills; (2) ensure all trainees understand the goals and objectives of Harvard Medical students in the various rotations.
During AY 14, the interest group: (1) revised a slide deck for orienting all Harvard Medical School housestaff to their roles as educators in clinical medicine, which was delivered to interns at a retreat and will be implemented in an on-line form at all the major Harvard teaching hospitals this summer; (2) began work on an HMS survey of best-practice Resident-as-Teacher programs using our checklist to assess the current state of training in medical education for residents and fellows.
In AY 15, the interest group plans to complete the survey of Harvard training programs and use the checklist to serve as a national model. We are planning a "Showcase" of HMS affiliated RaT programs in September with platform presentations, abstract booklet, and award for best abstracts. We are also working with one of our members to create a new student-as-teacher course as an elective for the new post-PCE curriculum. 
---
Press CTRL+T to open a new tab
Log into eCommons in that new tab
Return to the Academy website tab and click on the resource you wish to view
If you are logged in as instructed, the article/ resource will pop up. If you are not logged in as instructed, you will receive an error message.
Our
Mission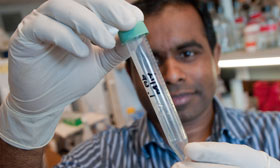 To create and nurture a diverse community of the best people committed to leadership in alleviating human suffering caused by disease