Peer Observation
Peer Observation
Co Chairs:
Susan Frankl, MD
Lori Newman, EdM
2012-2013 Meetings:
Wednesday, October 31, 2012 - 8 to 9:30 am - TMEC 446
Wednesday, December 12, 2012 - 8 to 9:30 am - TMEC 443
Wednesday, January 2, 2013 - 8 to 9:30 am - TMEC 445
Wednesday, February 27, 2013 - 8 to 9:30 am - TMEC 334
Members:
Meredith Atkins, MD
Maren Batalden, MD
Lisa Breen, MD
Dara Brodsky, MD
David Brown, MD
Susan Burgin, MD
James Burns, MD
Anne Fabiny, MD
Laurie Fishman, MD
Holly Gooding, MD
Barbara Gottlieb, MD MPH
Anita Gupta, MD
Harley Haynes, MD
Tanzeema Hossain, MD
Kerri Palamara, MD
Toni Peters, PhD
Alberto Puig, MD PhD
David Roberts, MD
Lidia Schapira, MD
Anjala Tess, MD
Ann-Marie Thomas, MD
Robert Thomas, MD
Kamen Vlassakov, MD
Ruth Ann Vleugels, MD
The primary goals of the HMS Academy's Interest Group in Peer Observation of Teaching are to develop a culture of teaching improvement across HMS that welcomes peer observation; individualize faculty development for those involved in teaching at the UME, GME, and CME levels; and generate a community-wide conversation about best teaching practices. During our inaugural year, we focused our efforts on cataloguing current HMS peer observation programs; surveying the faculty to determine their level of interest in and attitudes towards a peer observation of teaching program; and presenting an HMS Academy mini-symposium on peer observation.
Despite the interest group's small size, we were able to accomplish the goals set forth for this year. After obtaining IRB approval, we designed a peer observation of teaching survey that was distributed to the HMS Academy membership and the pre-clinical faculty and course directors. Results of the survey indicate that the majority of respondents (n=159) are interested in a participating in a peer observation program and receiving training as a peer observer. Moreover, respondents believe that such a program would provide insight into their teaching and enhance their teaching skills.
The goals of the symposium, presented in early June 2011, were to determine the elements needed to introduce peer observation of teaching in courses, clerkships, and residency programs as well as identify barriers and viable solutions to implementation of peer observation of teaching programs. Through a keynote address, small and large group discussions, a panel Q&A, and a summary of the day's findings, participants reached consensus that a peer observation of teaching program would help make teaching explicit, objectify best teaching practices, and benefit both those being observed and those conducting observations. However, participants determined that the success of such a program would depend on institutional support, training faculty observers, and using the criteria of effective teaching to develop reliable and valid observation instruments.
In the coming year we would like to increase the interest group's membership, support the development of existing and new peer observation of teaching programs, and continue work on creating HMS peer observation forms that are anchored in behavioral descriptors of effective teaching. Finally, we would like to assist in developing training programs for faculty interested in becoming peer observers.
If you have any information of current HMS and HMS-Affiliated peer observation faculty teaching activities, please help us gather data by filling out this form:
Peer Observation of Faculty Teaching Activity Form
Interest Group Resources:
(Please note: In order to view the resources below, you must be logged into eCommons in a separate tab in the same browser window in order to view).
Instructions to view password protected resources:
Press CTRL+T to open a new tab
Log into eCommons in that new tab
Return to the Academy website tab and click on the resource you wish to view
If you are logged in as instructed, the article/ resource will pop up. If you are not logged in as instructed, you will receive an error message.
---
Meeting Minutes:
11/1/2010 Minutes
 2/14/2011 Minutes
4/25/2011 Minutes
9/20/2011 Minutes
11/15/2011 Minutes
1/25/2012 Minutes
 
10/31/2012 Meeting:
10/31/2012 Agenda
Medical Ethics Course Description
Small Group Discussion Observation Form
12/12/2012 Meeting:
12/12/2012 Agenda
12/12/2012 Minutes
Medical Ethics Course Calendar
1/2/2013 Meeting:
1/2/2013 Agenda
1/2/2013 Minutes
---
Resources:
Brinko, Kathleen T. The Practice of Giving Feedback to Improve Teaching: What is Effective? The Journal of Higher Education, Vol. 64, No. 5 (Sep. - Oct., 1993), pp. 574-593.
De Villiers, Mariet. The Delphi Technique in Health Sciences Education Research. Medical Teacher. 2005. Vol 27;7.
Finn, Kathleen. How to become a better clinical teacher: A collaborative peer observation process. 2011. Medical Teacher. 2011; 33. Pp.151–155.
Siddiqui, Zarrin Seema. Twelve tips for peer observation of teaching. 2007. Medical Teacher. 29: Pp. 297–300.

Small Group Discussion Observation Guide
Our
Mission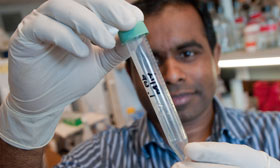 To create and nurture a diverse community
of the best people committed to leadership in alleviating human suffering caused by disease