Mentoring
Mentoring
Chair:
Carol Bates, MD
2014-2015 Meetings: TBA 
 
2014-2016 Members: TBA 
---
---
The Mentoring Interest Group first met on November 3, 2011. We have discussed potential programming to help faculty improve their skills in mentoring students, trainees, and other faculty, clarifying the importance of mentoring in the HMS promotion process, and linking helpful mentors to mentees. 
Given the data from the academy membership survey, it became clear that academy members feel that they themselves need mentoring, and we are focusing our work on a group mentoring programs to serve the needs of Academy members.  From a subsequent survey, we have identified the key needs of: 1. Mentoring for career development in medical education; 2. Mentoring in writing and publication, and 3. Mentoring in medical education research.
We are working on pilot programs for 2013-2014 that we hope will launch a few group mentoring clusters focused on career development, and separate clusters focused on writing and publication, the latter being developed in collaboration with the Writing for Scholarship Interest Group.
We are challenged by the upcoming retirement of co-chair Jonathan Borus (and are in the process of identifying a new co-chair) and by a small group of active interest group members (total of 8 regular attendees including two co-chairs). We would welcome new members interested in the mentoring process.
---
2/28/2013 Meeting:
Agenda 2/28/2013
---
How to be a Good Mentor - Jonathan Borus, MD
Training Supervision as a Separate Faculty Role - Jonathan Borus, MD & James E. Groves, MD
Academic Women Faculty: Are They Finding the Mentoring They Need?
2009 Survey of Women Faculty
(Please note: In order to view the resources below, you must be logged intoeCommons in a separate tab in the same browser window in order to view).
Instructions to view password protected resources:
Press CTRL+T to open a new tab
Log into eCommons in that new tab
Return to the Academy website tab and click on the resource you wish to view
If you are logged in as instructed, the article/ resource will pop up. If you are not logged in as instructed, you will receive an error message.
Our
Mission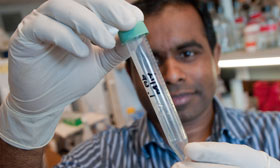 To create and nurture a diverse community
of the best people committed to leadership in alleviating human suffering caused by disease