Mentoring
Mentoring
Chair:
Carol Bates, MD and Amy Weinstein, MD 
2014-2015 Meetings: TBA 
Thursday, February 26, 2015 4-5:00 PM TMEC 342- RSVP 
Thursday, March 26, 2015 4-5:00 PM TMEC 342- RSVP 
Thursday, April 9, 2015 4-5:00 PM TMEC 342- RSVP (Cancelled) 
Thursday, May 14, 2015 4-5:00 PM TMEC 342- RSVP 
Following a needs assessment of HMS faculty, the interest group piloted a peer mentoring program. In collaboration with the Scholarship in Medicine Interest Group, the mentors focused on assisting individual faculty with writing projects and with broadening their concept of education scholarship. In addition, we established several mentorship groups focused upon career mentoring. Groups were composed of volunteer expert faculty mentors and 3-5 mentees; by including peers in the mentoring group, this approach enabled us to broaden our reach to include more faculty members and took advantage of the benefits of peer instruction/interactions. We are in the process of evaluating the outcomes and experiences in these groups, which will help us to determine how we will proceed in the next academic year. We hope to hold a symposium to address the issue of career mentorship in AY 2014-2015. 
At the end of AY 14, we welcomed Dr. Amy Weinstein into the role of co-chair of the group for AY 15
2/28/2013 Meeting:
Agenda 2/28/2013
How to be a Good Mentor - Jonathan Borus, MD
Training Supervision as a Separate Faculty Role - Jonathan Borus, MD & James E. Groves, MD
Academic Women Faculty: Are They Finding the Mentoring They Need?
2009 Survey of Women Faculty
(Please note: In order to view the resources below, you must be logged into eCommons in a separate tab in the same browser window in order to view).
Instructions to view password protected resources:
Press CTRL+T to open a new tab
Log into eCommons in that new tab
Return to the Academy website tab and click on the resource you wish to view
If you are logged in as instructed, the article/ resource will pop up. If you are not logged in as instructed, you will receive an error message.
Our
Mission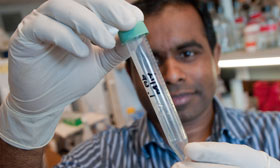 To create and nurture a diverse community of the best people committed to leadership in alleviating human suffering caused by disease