Hidden Curriculum
Hidden Curriculum
Co Chairs:
 Sigall Bell, MD
Jennifer Kesselheim, MD EdM
 
2013-2014 Meetings:
Wednesday, Nov. 20th- 11AM-12PM TMEC 334 - RSVP
Wednesday, Jan 15th, 2014- 8AM-9:30AM Location TMEC 317- RSVP
Wednesday, Mar 12th, 2014- 11:30AM-1PM Location TMEC 342- RSVP
Wednesday, May 7th, 2014 8:00-9:30AM Location TMEC 426- RSVP
 
Members:
David Brown, MD
Michael Cahalane, MD
Rafael Campo, MD
Jonathan Charnin, MD
Zeina Chemali, MD MPH
Lisa Frontado, MS EdM
Alexander Green, MD MPH
Edward Hundert, MD
Martin Kafina, MD
Tara Kent, MD
Edward Krupat, PhD
Lisa Lehmann, MD PhD MSc
Michael McShane
Darshan Mehta, MD
Joshua Niska
Kerri Palamara, MD
Laurie Raymond, MD
Hope Ricciotti, MD
Elizabeth Rider, MD MSW
Sadath Sayeed, MD JD
Jo Shapiro, MD
John Sharp, MD
Amy Ship, MD
Priscilla Slanetz, MD MPH
Katharine Treadway, MD
Karen Wood, MD
Alan Woolf, MD MPH
 
---
The Hidden Curriculum Interest Group explores the various ways in which the culture of our learning environments supports or hinders the professional development of our students. We are particularly interested in disparities between what we at HMS say we do and what we actually do. There are five areas of focus with dedicated subcommittees:
1. Assessment of hidden curriculum/Developing metrics
2. Self-awareness and self-reflection
3. Hidden Curriculum and patient safety
4. Medical student mistreatment/respectful environments
5. Organizational culture change with a focus on the change strategies of Appreciative inquiry and Public narrative
The larger group plans to gather 3 times per year for extended meetings focused on social networking, report-out from subcommittees, and peer-mentorship/consultation on issues and projects.
---
Meeting Minutes and Agendas:
10/17/2012 Meeting:
10/17/2012 Agenda
10/17/2012 Minutes
11/20/2013 Meeting:
 1/15/14 Meeting:
1/15/14 Agenda
Worksheet
 
Our
Mission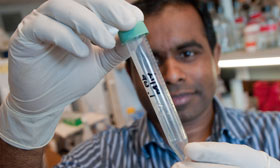 To create and nurture a diverse community
of the best people committed to leadership in alleviating human suffering caused by disease