Feedback and Evaluation
Feedback and Evaluation
Co Chairs:
Eugene Beresin, MD MA
Keith Baker, M.D., Ph.D.
 
2013-2014 Meetings:
December 11th, 2013 7:30AM-9:00 AM Room TMEC 334 RSVP
February 6th, 2014 5:30PM- 7:00PM Room TMEC 212 RSVP
April 11th, 2014 7:30AM – 9:00AM Room TMEC 212 RSVP (CANCELLED)
June 26th, 2014 5:30PM- 7:00PM Room TMEC 212 RSVP (CANCELLED)
 
Members:
Christian Arbelaez MD MPH
Keith Baker, MD PhD
Terry Bard, DD
Scott Beach, MD
David Brown, MD
Michael Cahalane, MD
Martha Cesena, MD
Stacy Charat, MD
Vincent Chiang, MD
Robert Cohen, MD
Marc DeMoya, MD
Elizabeth Doherty, MD
Ariel Frey-Vogel, MD
Lisa Frontado, MS EdM
Stuart Goldman, MD
Melanie Hoenig, MD
Tanzeema Hossain, MD
Vicki Jackson, MD MPH
Natasha Johnson, MD
Kate Johnston, MD MA M.Sc
Stephanie Jones, MD
Jennifer Kesselheim, M.Ed MD MBioethics
Lisa Lehmann, MD PhD MSc
Andrew Lichtman, MD
Graham McMahon, MD MMSc
Fremonta Meyer, MD
Russell Nauta, MD
Kevin O'Connor, MD
Kerri Palamara, MD
Elisabeth Peet, MA
Stephen Pelletier, PhD
Roy Phitayakorn, MD
Subha Ramani, MD
Eileen Reynolds, MD
Sunil Sabharwal, MD
Charles Surber, MD
David Topor, PhD
Beverly Woo, MD
Steven Yule, PhD
---
---
During the past year, the Feedback and Evaluation Group continued sharing best practices and discussion of relevant literature on feedback and assessment. The Interest Group also focused on plans to develop materials that could be disseminated to the broader HMS community in addition to the current annotated bibliography the group has posted on the Academy website. Jennifer Kesselheim MD and Stephanie Jones MD took the lead on a project to develop a short PowerPoint presentation about giving feedback that will be posted when finalized on the and available for modification by individual faculty who wish to present on this topic within individual departments and programs. Additional ideas have included developing short film clips and vignettes on feedback. Over the past 3 months, two members of the Interest Group led very well attended sessions on relevant topics, namely "An Approach to Evaluation and Feedback Designed to Improve Performance" (Keith Baker MD PhD) and "Developing Effective Tests" (Graham McMahon MD MMSc). The Interest Group plans to expand membership to student and resident representatives in the coming year and to produce useful materials that can be accessed by colleagues.  
Achievements
• In 2011 the Interest Group presented a mini-symposium on Feedback and Evaluation for the HMS community
• In 2012, the Interest Group sponsored two peer observation workshops for faculty of Patient Doctor III during two PCE Intersessions.
• The website now has a number of feedback and evaluation instruments posted.
• The website also has a substantial annotated bibliography of papers on feedback and evaluation
---
2014 Meetings Minutes and Agendas:
2/6/2014 Meeting:
Agenda
Minutes
4/11/2014 Meeting:
Agenda
Minutes
 
---
7/23/2010 Meeting:
7/23/2010 Minutes
8/27/2010 Meeting:
8/27/2010 Minutes
10/14/2010 Meeting:
10/14/2010 Minutes
12/16/2010 Meeting:
12/16/2010 Agenda
6/24/2011 Meeting:
6/24/2011 Minutes
6/24/2011 Agenda
9/9/2011 Meeting:
9/9/2011 Agenda
9/9/2011 Minutes
11/10/2011 Meeting:
11/10/2011 Agenda
1/10/2012 Meeting:
1/10/2012 Agenda
1/10/2012 Minutes
9/5/2012 Meeting:
9/5/2012 Agenda
9/5/2012 Minutes
12/12/2012 Meeting:
12/12/2012 Agenda
---
Evaluation Instruments:
HMS Psychiatry Clerkship Student Case Presentation Evaluation Form
HMS Psychiatry Clerkship Mid-Rotation Feedback Form
Measure developed for the psychiatry residents to rate their own competency using Cognitive Behavioral Therapy
Web-based Resident Evaluation General Form
 
(Please note: In order to view the resources below, you must be logged into eCommons in a separate tab in the same browser window in order to view).
Instructions to view password protected resources:
Press CTRL+T to open a new tab
Log into eCommons in that new tab
Return to the Academy website tab and click on the resource you wish to view
If you are logged in as instructed, the article/ resource will pop up. If you are not logged in as instructed, you will receive an error message.
---
Feedback and Evaluation Bibliography (click here to view bibliography with abstracts):
Baker, Keith. "A Paradigm Shift in GME: Evidence and Principles from Cognitive Science Will Bring Change to How we Teach and Learn." 2009.
Baker, Keith. Determining Resident Clinical Performance: Getting Beyond the Noise. Anaesthesiology. 2011. 115:1-1.
Bing-You, RG. Paterson, J. "Feedback Falling on Deaf Ears: Residents' Receptivity to Feedback Tempered by Sender Credibility." Med Teach 1997;19:40-4.
Blackwell, L., Trzesniewski, K., and Dweck, C.S. 2007. Implicit Theories of Intelligence Predict Achievement Across an Adolescent Transition: A Longitudinal Study and an Intervention. Child Development 78 (1): 246-263.
Brosvic, Gary M. "Acquisition and Retention of Esperanto: The Case for Error Correction and Immediate Feedback." The Psychological Record. 2006;56.
Cavalcanti, Rodrigo., Detsky, Allan. The Education and Training of Future Physicians: Why Coaches Can't Be Judges. JAMA. 2011. 306;9.
Dweck, Carol S., Mueller, Claudia M. "Praise for Intelligence Can Undermine Children's Motivation and Performance." Journal of Personality and Social Psychology. 1998, Vol. 75, No. 1, 33-52.
Ende, Jack. Feedback in Clinical Medical Education. JAMA. 1983;250:777–81.
Fidler H. Lockyer JM, Toews J, Vilato C. "Changing physicians' practices: the effect of individual feedback." Acad Med. 1999;74:14.
Goldman, Stuart. "The Educational Kanban: Promoting Effective Self-Directed Adult Learning in Medical Education." Academic Medicine. 2009;84:7.
Grant, H., & Dweck, C. S. (2003). Clarifying achievement goals and their impact. Journal of Personality and Social Psychology, 85, 541-553.
Hong, Y., Chiu, C., Dweck, C. S., Lin, D. M. and Wan, W. (1999). Implicit theories, attributions, and coping: A meaning system approach. Journal of Personality and Social Psychology, 77, 588-599.
Kamins, M., & Dweck, C. S. (1999). Person vs. process praise and criticism: Implications for contingent self-worth and coping. Developmental Psychology, 35, 835–847.
Kluger, Avraham N. DeNisi, Angelo. "The Effects of Feedback Interventions on Performance: A Historical Review, a Meta-Analysis, and a Preliminary Feedback Intervention Theory." Psychological Bulletin. 1996, Vol. 119, No. 2, 254-284.
Kogan, Jennifer R.; Holmboe, Eric S.; Hauer, Kristin R. "Skills of Medical Trainees: A Systematic Review: Tools for Direct Observation and Assessment of Clinical." JAMA. 2009;302(12):1316-1326
Mangels, J. A., Butterfield, B., Lamb, J., Good, C. D., & Dweck, C. S. (2006). Why do beliefs about intelligence influence learning success? A social cognitive neuroscience model. Social Cognitive and Affective Neuroscience (SCAN).
Mann, Karen. Tensions in Informed Self-Assessment: How the Desire for Feedback and Reticence to Collect and Use It Can Conflict. American Medicine. 2011. 86;9.
Milan, Felise B. "How am I doing?" Teaching medical students to elicit feedback during their clerkships. 2011. Medical Teacher. Vol 33; No 11. Pp 904-910.
Mueller, C.M., & Dweck, C.S. (1998). Intelligence praise can undermine motivation and performance. Journal of Personality and Social Psychology, 75, 33-52.
Molden, D.C., Plaks, J.E., & Dweck, C.S. (2006). "Meaningful" social inferences: Effects of implicit theories on inferential processes. Journal of Experimental Social Psychology, 42, 738-752.
Plaks, J.E, Grant, H., & Dweck, C.S. (2005). Violations of implicit theories and the sense of prediction and control: Implications for motivated person perception. Journal of Personality and Social Psychology, 88, 245-262.
 
Norcini JJ. "Peer assessment of competence." Med Educ 2003;37:539-43.
Ramani, Subha B. (2012). Twelve tips for giving feedback effectively in the clinical environment. Medical Teacher, 1:5.
Ramsey PG, Wenrich MD, Carline JD, Inui TS, Larson EB, LoGerfo JP. "Use of peer ratings to evaluate physician performance." JAMA 1993;269:1655-60.
Walker AG, Smither JW."A Five-Year Study of Upward Feedback: What Managers Do with their results matters." Personnell Psychol. 1999;52:393-423.
Our
Mission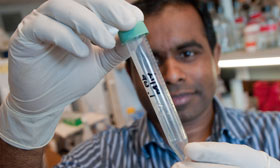 To create and nurture a diverse community
of the best people committed to leadership in alleviating human suffering caused by disease