Education Technology
Education Technology
Co Chairs:
Michael Parker, MD
Debra Weiner, MD PhD
Jason Alvarez
2013-2014 Meetings:
Coming Soon!
Members:
Katherine Andriole, PhD
Ayse Atasoylu, MD MPH
Puja Banka, MD
David Brown, MD
Matthew Carty, MD
Lisa Frontado, MS EdM
Joseph Garfield, MD
Simon Helfgott, MD
Melanie Hoenig, MD
Tanzeema Hossain, MD
Julie Ingelfinger, MD
Joel Katz, MD MA
B. Price Kerfoot, MD EdM
Randall King, MD PhD
Joshua Klein, MD PhD
Jean Klig, MD
Carolyn Kloek, MD
Lisa Lehmann, MD PhD MSc
Andrew Lichtman, MD
Leonard Lilly, MD
Alex McAdam, MD PhD
Graham McMahon, MD MMSc
Toni Peters, PhD
Roy Phitayakorn, MD
Jeremy Richards, MD MA
David Roberts, MD
Sunil Sabharwal, MD
Mark Simone-Skidmore, MD
Priscilla Slanetz, MD MPH
Charles Surber, MD
What is the focus of your interest group? What are your goals? Accomplishments? Future plans?
The Academy's Educational Technology Special Interest Group is focused on fostering faculty awareness of and expertise in use of available educational technology resources.  As part of this process, we hope to develop a community for discussing and sharing ed tech related advances in teaching and learning.  Members share updates on their uses of technology in teaching and discuss best practices, and great examples make their way into future workshops or the Academy Insights newsletter.
In recent meetings, we introduced interactive (participatory) demos of technology to enhance teaching, learning, and collaboration workflows (for example, video conferencing for virtual office hours).  These demos have also allowed us to pilot material for the "Digital Doctor" faculty development series that the Ed Tech SIG will be creating and running over the next year.   The Digital Doctor sessions will involve medical faculty and educational technology experts as teachers to train faculty on highly relevant, easily adoptable ed tech skills. 
The Ed Tech SIG also guides HMS in how to best help faculty navigate the changing technology landscape at HMS (e.g. MyCourses re-design, Curriculum Map, new classroom technologies, etc.). 
Interest Group Resources:
(Please note: In order to view the resources below, you must be logged into eCommons in a separate tab in the same browser window in order to view).
Instructions to view password protected resources:
Press CTRL+T to open a new tab
Log into eCommons in that new tab
Return to the Academy website tab and click on the resource you wish to view
If you are logged in as instructed, the article/ resource will pop up. If you are not logged in as instructed, you will receive an error message.
 
---
Meeting Agendas and Minutes:
10/27/2012 Meeting:
10/27/2010 Agenda
10/27/2010 Minutes
12/21/2010 Meeting:
12/21/2010 Minutes
5/24/2011 Meeting:
5/24/2011 Agenda
10/4/2012 Meeting:
10/4/2012 Agenda
12/13/2012 Meeting:
12/13/2012 Agenda
---
Resources:
Readings:
Medical Education Technology Committee Report 2009
Education Technology Survey 2009 - All Responses
Education Technology Survey 2009 - Clinical Faculty Responses
Education Technology Survey 2009 - Preclinical Faculty Responses
Education Technology Student Survey 2010
Deslauriers, Louis. Improved Learning in a Large-Enrollment Physics Class. Science 332, 862. 2011.
Our
Mission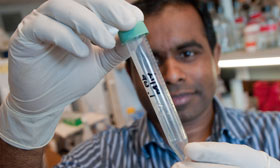 To create and nurture a diverse community
of the best people committed to leadership in alleviating human suffering caused by disease