Education Technology
Education Technology
Co Chairs:
Praneeth Machettira, MD MHA
Debra Weiner, MD PhD
---
2014-2015 Meetings: TBA 
2014-2016 Members: TBA 
---
Goals and Achievements
Resources
---
Goals and Achievements:
The Academy's Educational Technology Special Interest Group is focused on fostering faculty awareness of and expertise in use of available educational technology resources.  As part of this process, we hope to develop a community for discussing and sharing ed tech related advances in teaching and learning.  Members share updates on their uses of technology in teaching and discuss best practices, and great examples make their way into future workshops or the Academy Insights newsletter.
Highlights over the last year interactive, participatory demonstrations of software applications to enhance teaching, learning, and collaboration workflows and use of video for flipped classroom teaching.Over the next year we plan to work closely with other interest groups and faculty to help them leverage and navigate the changing technology landscape at HMS e.g. the new HMS curriculum MyCourses redesign, Curriculum Map, new classroom technologies, as well as online HMS courses and CME opportunities offered beyond the Harvard community.
The Ed Tech SIG also guides HMS in how to best help faculty navigate the changing technology landscape at HMS (e.g. MyCourses re-design, Curriculum Map, new classroom technologies, etc.). 
---
Resources:
(Please note: In order to view the resources below, you must be logged into eCommons in a separate tab in the same browser window in order to view).
Instructions to view password protected resources: 
Press CTRL+T to open a new tab
Log into eCommons in that new tab
Return to the Academy website tab and click on the resource you wish to view
If you are logged in as instructed, the article/ resource will pop up. If you are not logged in as instructed, you will receive an error message.
Our
Mission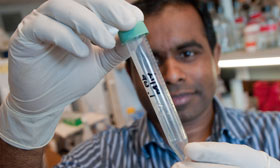 To create and nurture a diverse community of the best people committed to leadership in alleviating human suffering caused by disease