Cross Cultural Care
Cross Cultural Care
Co-Chairs:
Alex Green, MD MPH
Lidia Schapira, MD
2013-2014 Meetings:
December 5, 2013 4-5:30 PM TMEC Conference Rm 384- RSVP
March 6,2014 4-5:30 PM TMEC L-008- RSVP (CANCELED)
March 21st, 2014 2-3:30PM TMEC 447- RSVP
May 29,2014 4-5:30 PM TMEC L-008- RSVP 
Members:
 
---
2014 Meeting Minutes and Agendas
---
We have a diverse group representing many disciplines and teaching students at multiple sites. We devoted several meetings to learning about each other's professional roles and hearing about ongoing or recent initiatives to promote and disseminate cultural awareness and reduce disparities. Our group discussed the need to incorporate a curriculum that fosters cultural sensitivity at all levels of medical education and devoted some time to hearing various members express their views on how best to accomplish this goal. Examples of successful mentoring and coursework were discussed and this allowed us to learn more about the experiences and successes of various members of the group.
 
For the second half of the academic year, the group focused on discussing concepts for workshops. More recently we have begun planning a Symposium. At the last meeting we discussed four important aspects of cross cultural care that will form the backbone of our Symposium. These are:  a) defining the content of cross-cultural care education in order to allow HMS faculty to incorporate relevant aspects into courses and clinical rotations, b) promoting a patient-based approach to cross-cultural care based on recognizing pathways that promote critical thinking and expose bias (conscious and unconscious) when it impacts on management c) modeling and teaching strategies for resolving disputes and conflicts that arise in the setting of team learning, and d) exploring pedagogic methods used across disciplines at all levels of professional education for fostering experiential learning of the fundamental principles of cross cultural care.
 
Our group is relatively new and we welcome new participants. Our next steps are to consolidate the program for the Symposium to be held in November '13.
---
3/14/2012 Meeting:
Minutes
 
10/19/2012 Meeting:
Minutes
---
(Please note: In order to view the resources below, you must be logged intoeCommons in a separate tab in the same browser window in order to view).
Instructions to view password protected resources
Press CTRL+T to open a new tab
Log into eCommons in that new tab
Return to the Academy website tab and click on the resource you wish to view
If you are logged in as instructed, the article/ resource will pop up. If you are not logged in as instructed, you will receive an error message.
Our
Mission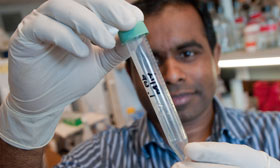 To create and nurture a diverse community
of the best people committed to leadership in alleviating human suffering caused by disease