Cross Cultural Care
Cross Cultural Care
Co-Chairs:
Alex Green, MD MPH
Lidia Schapira, MD
---
Goals and Achievements
Workshops and events 
Resources
---
Spring 2016 Meetings: 
Friday, March 4th 3:30-4:30PM TMEC 130: RSVP
Wednesday, May 25th 3:30-5:00PM TMEC 130: (Canelled)
---
The specific goals of the interest group include: (1) Integrating educational experiences and teaching on cross-cultural care into all core courses in the existing HMS curriculum where it is reasonable to do so; (2)Ensuring that students are taught by faculty members who are well versed in the concepts, principles, and skills of cross-cultural care; (3) Monitoring the quality of cross-cultural care education provided by HMS to medical students through feedback from students and formal evaluation; (3) Developing educational opportunities for medical students, faculty members, and others in the Harvard medical community to learn about cross-cultural care; (4)Undertaking, presenting and publishing scholarly work on the topic of cross-cultural medical education that fosters Harvard Medical School's leadership role on these issues nationally.
We have a diverse, enthusiastic and experienced group of educators who share a passion for cross cultural care, some have international backgrounds and others work with underserved communities in some professional or volunteer capacity. Our main accomplishment for AY 14 was the November '13 Symposium. The program was well attended and well received. Rich Schwartzstein offered a stimulating introduction and the faculty then participated in 2/4 workshops each. The workshops addressed: 1) understanding the core curriculum and examples of successful integration into courses and clinical rotations, 2) recognizing pathways that promote critical thinking and expose bias (conscious and unconscious) c) modeling and teaching strategies for resolving disputes and conflicts that arise in the setting of team learning, and d) exploring pedagogic methods used to teach students, residents and fellows who choose  global health electives and rotations in foreign countries.
For the second half of the academic year we held joint meetings with the Cross Cultural Care Committee and focused on the new curriculum. We discussed ways of inserting and integrating CCC into courses and electives and talked about how we could provide guidance to HMS faculty going forward. Members with experience in simulation, mentorship of students rotating through community centers and formal coursework dedicated to understanding CCC, each gave brief presentations to the group. HMS students participated in the final meeting of the academic year and expressed interest and commitment to the core mission of this interest group. We expect to work jointly with faculty and students going forward and to collaborate with faculty designing the new curriculum. We also plan to repeat each of the workshops ( 4 x 60-75 minute sessions) developed for the Symposium to increase opportunities for faculty development in cross cultural education.
---
Meeting Minutes and Agenda: 
03/04/2016: Agenda 
---
Instructions to view password protected resources
Press CTRL+T to open a new tab
Log into eCommons in that new tab
Return to the Academy website tab and click on the resource you wish to view
If you are logged in as instructed, the article/ resource will pop up. If you are not logged in as instructed, you will receive an error message.
(Please note: In order to view the resources below, you must be logged into eCommons in a separate tab in the same browser window in order to view).
Our
Mission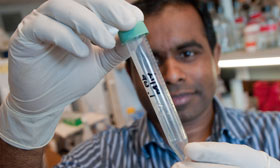 To create and nurture a diverse community of the best people committed to leadership in alleviating human suffering caused by disease