Cross Cultural Care
Cross Cultural Care
Co-Chairs:
Alex Green, MD MPH
Lidia Schapira, MD
   
2012-2013 Meetings:
October 19, 2012 - 3:30 to 5 pm
January 17, 2013 - 3 to 4:30 pm - TMEC 334

Members:
Joseph Betancourt, MD
Rafael Campo, MD
Martha Cesena, MD
Zeina Chemali, MD MPH
Monica DeMasi, MD
Lisa Frontado, MS EdM
Barbara Gottlieb, MD MPH
Darshan Mehta, MD
Toni Peters, PhD
Christiana Russ, MD
Fidencio Saldana, MD
Helen Shields, MD
Peggy Timothe, MD
The overarching goal of the Cross-Cultural Care (CCC) Interest Group is to enhance the educational experience of Harvard medical students and better prepare them with the knowledge, skills and attitudes needed to provide the highest quality of care for every patient in the context of their unique sociocultural background. The specific goals of the interest group include:
• Integrating educational experiences and teaching on cross-cultural care into all core courses in the existing HMS curriculum where it is reasonable to do so.
• Ensuring that students are taught by faculty members who are well versed in the concepts, principles, and skills of cross-cultural care.
• Monitoring the quality of cross-cultural care education provided by HMS to medical students through feedback from students and formal evaluation.
• Developing educational opportunities for medical students, faculty members, and others in the Har vard medical community to learn about cross-cultural care.
• Undertaking, presenting and publishing scholarly work on the topic of cross-cultural medical education that fosters Harvard Medical School's leadership role on these issues nationally.
The CCC interest group, which currently has seven members, has had one meeting to date and a second is being scheduled. We are planning to communicate with course directors to determine where and how they address issues of cross-cultural care into their curricula, and to work to incorporate these issues as widely as possible. We are also planning to present a practical action oriented workshop on integrating teaching on cross-cultural care into courses, especially for course directors potentially in November.
---
Resources:
3/14/2012 Meeting:
3/14/2012 Minutes
10/19/2012 Meeting:
10/19/2012 Minutes
Our
Mission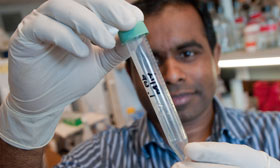 To create and nurture a diverse community
of the best people committed to leadership in alleviating human suffering caused by disease