Communication, Compassion, and Empathy
Communication, Compassion, and Empathy
Co-Chairs:
Amy Sullivan Ed.D
Beth Lown M.D.
Kristen Schaefer M.D.
---
2014-2015 Meetings: 
Thursday, June 25,2015  4:30 - 6PM T TMEC 446- 
RSVP
Wednesday, May 28, 2015  4:30 - 6PM T 

TMEC

 447- RSVP 
Wednesday, April 23, 2015 4:30 - 6PM 

TMEC

 447 - RSVP 
---
---
The newly formed Communication, Compassion, and Empathy (CCE) Special Interest Group includes 22 faculty who represent course and clerkship faculty from 5 hospitals. With the new curriculum bringing students into the clinical environment significantly earlier in their training, the ability to communicate effectively and compassionately with patients, families, team members, and peers becomes increasingly important. The aim of this interest group is to assess current needs and opportunities at the medical school for student learning, faculty development, and research in student competencies in communication, compassion, and empathy. Drawing on the expertise and experience of its members in research and teaching in these areas, the CCE Special Interest Group has begun work with design teams of the new HMS curriculum to assist in developing an integrated curriculum that will allow students to learn and practice increasingly advanced communication skills. Faculty development sessions will be designed to support faculty in teaching these skills to students in both classroom and clinical settings.
(Please note: In order to view the resources below, you must be logged into 
eCommons
 in a separate tab in the same browser window in order to view).
Instructions to view password protected resources
Press CTRL+T to open a new tab
Log into eCommons in that new tab
Return to the Academy website tab and click on the resource you wish to view
If you are logged in as instructed, the article/ resource will pop up. If you are not logged in as instructed, you will receive an error message.
Our
Mission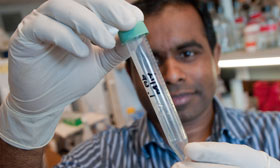 To create and nurture a diverse community of the best people committed to leadership in alleviating human suffering caused by disease