Communication, Compassion, and Empathy
Communication, Compassion, and Empathy
Co-Chairs:
Amy Sullivan Ed.D
Beth Lown M.D.
Kristen Schaefer M.D.
 
2014 Meetings:
March 26, 2014 4:00-5:00 PM TMEC 333- RSVP
May 28th, 2014 4:00-5:30PM TMEC 340- RSVP
Members:
Terry Bard DD
Rafael Campo MD
Robert Cohen MD
Eva Chittenden MD
Elizabeth Doherty MD
Lisa Gruenberg, MD
Susan Hata MD
Martin Kafina MD
Edward Krupat PhD
Darshan Mehta MD
Beth Lown MD
Rob Meyer MD
Elizabeth Rider MD MSW
Laura Rock MD
Celeste Royce MD
Fidencio Saldana MD
Kristen Schaefer MD
Lidia Schapira MD
Shannon Scott-Vernaglia MD
Amy Ship MD
Mark Simone MD
Amy Sullivan EdD
Avi Traum MD
---
The Academy is pleased to announce the formation of a new interest group on Communication, Compassion, and Empathy. With the new curriculum bringing students into the clinical environment earlier in their training, the ability to communicate effectively and compassionately with patients, families, team members, and peers becomes increasingly important. We encourage faculty who are currently teaching these competencies to students or residents, as well as those who are interested in contributing to advancing teaching and research in these areas, to join us. All interest groups make a commitment to host one major effort for Academy members, such as a presenting a half-day symposium or developing a curriculum guide or systematic review, as well as periodic 90-minute workshops or other smaller-scale contributions during other years. Our general aim will be to assess current needs and opportunities at the medical school for faculty development and research in student competencies in communication, compassion, and empathy in the new curriculum.  
---
March 26, 2014
Agenda
Minutes
Article 1
Article 2
 
May 28th, 2014
Agenda
Minutes
Article 1
 
---
(Please note: In order to view the resources below, you must be logged intoeCommons in a separate tab in the same browser window in order to view).
Instructions to view password protected resources
Press CTRL+T to open a new tab
Log into eCommons in that new tab
Return to the Academy website tab and click on the resource you wish to view
If you are logged in as instructed, the article/ resource will pop up. If you are not logged in as instructed, you will receive an error message.
Our
Mission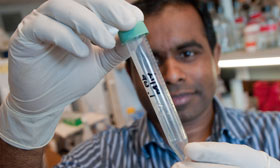 To create and nurture a diverse community
of the best people committed to leadership in alleviating human suffering caused by disease