Past Fellows in Medical Education Research
Past Fellows in Medical Education Research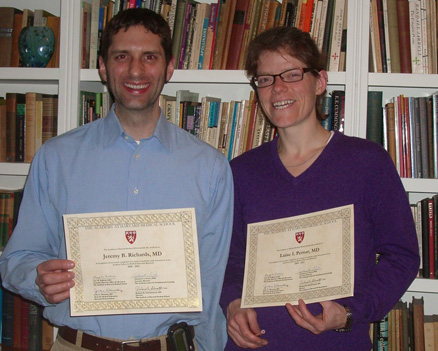 Luise Pernar, MD
Luise Pernar, MD, is a surgical resident at Brigham and Women's Hospital. Dr. Pernar's research examines the operating room as a learning environment for the training of safe surgeons.  Under the mentorship of Dr. Lisa Breen, Dr. Pernar's research uses cognitive task analyses to examine the content of operating room teaching and teaching in the simulation center to determine how to optimize and streamline the educational process. Dr. Pernar is also studying the uses and value of methods of assessment of medical students in surgical clerkships, including observation of patient care using the mini-CEX (Clinical Evaluation Exercise) and faculty-administered oral exams.
Jeremy Richards, MD MA
Jeremy B. Richards, MD, is Instructor of Medicine in the Beth Israel Deaconess Medical Center Division of Pulmonary,Critical Care & Sleep Medicine.  Dr. Richards' primary research interests involve assessing components of curiosity and inquisitiveness in medical students and residents. He is currently engaged in a prospective study (with Dr. David Roberts) tracking measures of curiosity in medical learners as they progress through their training. In addition to measuring indices of curiosity, he is employing qualitative needs assessments to identify strategies with which to develop curricula and educational interventions intended to prevent decline in curiosity and inquisitiveness during medical school and residency training.
Our
Mission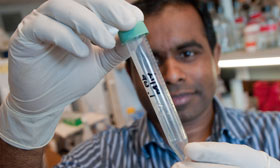 To create and nurture a diverse community of the best people committed to leadership in alleviating human suffering caused by disease