Current Medical Education Research Fellows
2015-2016 Medical Education Research Fellows
Fellowship Overview: This program will prepare fellows to apply social science research methods to educational issues in medicine and health care.  Through lectures, discussion, in-class practice, and projects, fellows will gain familiarity with a range of social and behavioral approaches to studying medical education and evaluating psychoeducational and behavioral interventions, with an emphasis on interview and survey research methods.  
---
​Henrike Besche, PhD
Lecturer on Cell Biology, Harvard Medical School
Project Title: Using item response time to assess item quality on open-book online quizzes and inform course design
Dr. Besche trained in Germany and holds a master and a PhD in Biochemistry. In 2001 she graduated with distinction from the Ruhr-University-Bochum, Germany and then conducted her graduate studies at the Max-Planck-Institute of Biochemistry in Munich. After receiving her PhD in 2004 she came to Harvard Medical School as Research Fellow in the Department of Cell Biology. In 2012 Dr. Besche joined the Curriculum Fellows Program at HMS and since then Dr. Besche has become deeply involved in helping design an interdisciplinary first-year introductory course called "Foundations".  Dr. Besche tremendously enjoys creating in class activities that foster teamwork and critical thinking, and in her ongoing research project she investigates how readiness assessment quizzes can be designed to be most useful for the learner.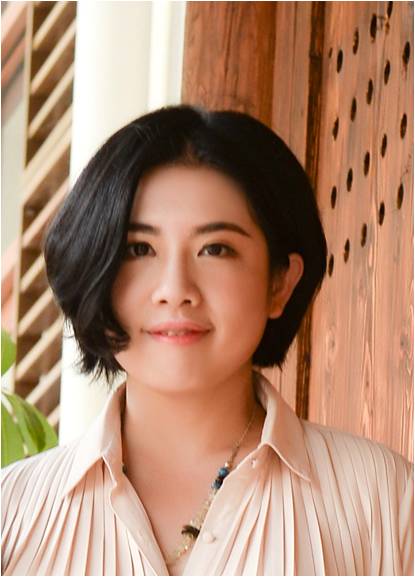 ​Xiaodong (Phoenix) Chen, PhD
Instructor in Surgery, Brigham and Women's Hospital, Harvard Medical School
Project Title: Exploring effective educational interventions to improve residents' autonomy in the operating room in Surgery and OB/GYN
Phoenix Chen is currently an instructor at Harvard Medical School and an Education Specialist for Department of Obstetrics and Gynecology and Department of Surgery at Brigham and Women's Hospital. She received her master degree from University of Nottingham (UK) and completed her PhD training at University of Illinois (US). Phoenix is also a member of HMS Academy. Her research interests are in both residency training and clerkship training. Her current research focuses on developing effective methods to scaffold residents' in-training autonomy, improving Trainee-as-Teacher outcomes, and optimizing procedure-based assessments. 
Margaret Hayes, MD
Instructor in Medicine, John Hopkins University –School of Medicine 
Project Title: Improving End-of-Life Care in the ICU
Dr. Hayes is an instructor in medicine at Harvard Medical School and an attending medical intensivist and pulmonologist at BIDMC. She completed her undergraduate degree at Boston College and received her medical degree from Tufts University School of Medicine. She did all of her post graduate training, internal medicine residency, chief residency and pulmonary and critical care fellowship, at Johns Hopkins. Her research interest is in improving end-of-life (EOL) care in the ICU by creating unique and effective ways to educate trainees and nurses about EOL communication and EOL care in general. Her goal is to teach ICU staff how to deliver high value, patient-centered, effective, and compassionate EOL care.
Cindy Ku, MD
Instructor in Anaesthesia, Beth Israel Deaconess Medical Center, Harvard Medical School
Project Title: MINTOR: Measuring Intubation in the OR
Dr. Ku is an attending anesthesiologist and the associate residency program director for the Department of Anesthesia, Critical Care, and Pain Medicine at Beth Israel Deaconess Medical Center. She earned her undergraduate degree at Massachusetts Institute of Technology and medical degree at Weill Cornell Medical College, and completed her residency training at BIDMC in 2010. Dr Ku's interests include simulation training for anesthesia residents and medical students, non-traditional teaching methodologies, and Milestones evaluations and assessments.
Daniel Saddawi-Konefka, MD
Instructor in Anaesthesia, Massachusetts General Hospital, Harvard Medical School 
Project Title: The Combined Effects of Retrieval-Based Learning and Mental Contrasting with Implementation Intentions on Self-Directed Resident Learning
Daniel Saddawi-Konefka's research focus is on developing life-long self-directed learners.  He has had a lifelong passion for teaching and has maintained an active educator role for almost 20 years.  He completed his B.S. with a double major in Biomedical Engineering and Economics from Northwestern University, and then earned an M.D. and an M.B.A. from the University of Michigan.  Following this, he completed an anesthesiology residency, chief residency, and critical care fellowship at the Massachusetts General Hospital in Boston.  In business, he focused on change management at the organizational level.  He is now combining this background with his passion for education to promote change in learning behavior at the individual learner level.  He is joining the two-year Harvard  Medical School Academy Fellowship in Medical Education Research in July 2015.  His grant-funded project is focused on the combined effects of Retrieval-Based Learning and Mental Contrasting with Implementation Intentions on self-directed resident learning.
Jeffrey William, MD
Clinical Fellow in Medicine, Beth Israel Deaconess Medical Center
Project Title: Improving Pre-Dialysis Education through the application of Self-Determination Theory
Dr. Jeffrey William is currently a 2nd year fellow in the Division of Nephrology at the Beth Israel Deaconess Medical Center.  His current research endeavors include designing and evaluating an intervention to improve pre-dialysis education, investigating the effects of therapeutic hypothermia for cardiac arrest on renal outcomes, and exploring the relationship between pre-operative elevated central venous pressure and acute kidney injury.  He has a keen interest in medical student and resident teaching and has been actively involved in curriculum and content development for the Homeostasis I and II courses in the upcoming Harvard Medical School curriculum.  He will be joining the faculty in the Division of Nephrology at BIDMC and BID-Needham and will also be part of the core teaching faculty as an Instructor of Medicine at HMS this coming academic year.
Our
Mission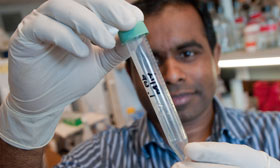 To create and nurture a diverse community of the best people committed to leadership in alleviating human suffering caused by disease