Video Library
Video Library of Past Events
Medical Education Grand Rounds: Reflections of a Clinical Teacher
Friday, June 7, 2013 – 7:30 to 9 am - TMEC 209
Frederick Lovejoy, MD, Associate Physician-in-Chief, Chair for Education, Department of Medicine, Deputy Chair, Department of Medicine, Boston Children's Hospital 
Medical Education Grand Rounds: A new model for peer-to-peer clinical education: the Crimson Care Collaboratives
Friday, May 3, 2013 – 7:30 to 9 am - TMEC 250
HMS IV students Jessica O'Brien, David Tian, and Jane Zhu
Some of the most important priorities for 21st century medical education are the most difficult to design and sustain: primary care experiences that are longitudinal over time, experiential learning under supportive supervision,  interprofessional collaboration, early exposure to patient interaction, and opportunities for trainees to learn teaching skills for the next generation.  The Crimson Care Collaboratives are an innovative set of student-designed evening clinics offering a novel teaching and learning environment that includes all of the features listed above.  Three fourth year students serving as curricular leaders will describe these clinics and discuss both the opportunities and challenges as increasing numbers of HMS students supplement their clinical education through participation in one of the Crimson Care Collaboratives.
View Streaming Video
Inter-hospital Collaborative: Brigham and Women's Hospital & Massachusetts General Hospital
Wednesday, May 1, 2013 – 4:15 to 5:30 pm - TMEC 104
The Effectiveness of Portable Ultrasonography on the Diagnostic Skills of Medical Residents - Brigham and Women's Hospital
Jason Ojeda, MD, Instructor in Medicine
Jamie Colbert, MD, Research Fellow in Medicine
Studies have shown that internal medicine residents do not routinely possess necessary expertise in the physical exam. Recently, pocket-sized ultrasound devices have become available that can be used as point-of-care tools by practicing clinicians. We hypothesized that such devices could be utilized by resident physicians as tools to improve their physical diagnostic skills. As such, we set out to determine the diagnostic accuracy of residents using a pocket-sized ultrasound device compared with residents using physical exam techniques for a variety of physical findings. We also set out to determine the diagnostic accuracy of internal medicine residents using the standard physical exam as compared to a master clinician, evaluate the perceived utility of the physical exam versus ultrasound for various findings among medical residents, and determine the perceived ability of residents to integrate ultrasound examination into their daily patient care routines.
Resident-Fellow Teaching Interaction: Defining the Barriers - Massachusetts General Hospital
Eli Miloslavsky, MD, Research Fellow in Medicine
Internal medicine subspecialty fellows can serve as a tremendous educational resource for medicine residents.  However, the teaching interaction between medicine residents and subspecialty fellows on consulting services also faces substantial barriers.  This talk will describe a study aimed at elucidating the barriers to an effective teaching interaction between medicine residents and subspecialty medicine fellows and report preliminary findings.
Annual Symposium on the Science of Learning: Motivation and Curiosity: Putting the fun back in learning
Monday, April 22, 2013 - 2 to 5 pm - Cannon Room
View streaming video
Click here for more information
Inter-hospital Collaborative: Children's Hospital & Brigham and Women's Hospital
Wednesday, April 17, 2013 – 4:15 to 5:30 pm - TMEC 104
The Effectiveness of Team-Training of Medical Students on Group Process and Function - Brigham and Women's Hospital
Jeanette Muniz, 4th year Medical Student, Harvard Medical School
Team based learning (TBL) is increasingly being recognized as a valuable pedagogic model and is being more widely implemented in medical education. TBL represents an important deviation from the traditional pedagogic model of lecture-based learning in shifting teaching objectives from simply the delivery of content to the application of knowledge, self-directed learning and critical-thinking. TBL promotes peer teaching and feedback, communication, teamwork and interpersonal skills, which are all invaluable competencies for future health care professionals. Few students entering medical and dental school have experience with TBL. In this study we sought to evaluate whether introducing group reflective exercises in the first two weeks of medical and dental school would be more effective at enhancing teamwork and engaging students in TBL as compared to those groups without supplemental group reflective exercises.
Standard Communication Techniques From TeamSTEPPS - Boston Children's Hospital
Theodore Sectish, MD, Professor of Pediatrics, Harvard Medical School
TeamSTEPPS is an evidence-based teamwork system designed for health care professionals to improve communication and teamwork skills.
Medical Education Grand Rounds: Reimagining the Preclerkship Curriculum
Wednesday, April 10, 2013 – 4 to 5:30 pm - TMEC 250
Jules Dienstag, MD, Carl W. Walter Professor of Medicine, Dean for Medical Education, Harvard Medical School
No sooner had we completed our Medical Education Reform Initiative culminating in the 2006 New Integrated Curriculum than our faculty began to re-evaluate the way we teach introductory clinical skills and to reconsider our approach to classroom learning. Task forces on classroom learning and on teaching clinical skills recommended better ways to teach and learn and to address the mismatch between teachers and learners—the generational change in the way digital-native students engage and learn.  Coinciding with the adoption by peer and new medical schools of novel approaches to pedagogy, Harvard University has placed a high priority on innovations in pedagogy by launching the Harvard Initiative on Learning and Teaching (HILT).
Surrounded by this level of curricular foment and innovation, Harvard Medical School needs to assess thoughtfully whether, through our existing curriculum and approach to teaching, we continue to offer the best education for our students.  Focusing on the preclerkship curriculum, we have begun to ask what we should be teaching, when we should be teaching it, how we should teach it, who should teach it, where should we teach it, and how we should assess what our students are learning?  Reflecting on our education goals, we have embarked on a mission to educate physicians who reason and think critically, to foster a culture of curiosity and scholarly inquiry, to renew the excitement of teaching and learning, and to re-imagine a curriculum that inspires students.
Teaching and learning with concept maps: A window into the learner's mind  
Thursday, March 28, 2013 - 4 to 6 pm - TMEC 104
Richard Schwartzstein, MD, Ellen and Melvin Gordon Professor of Medical Education
Jeremy Richards, MD MS, Instructor in Medicine 
Concept maps are visual representations of knowledge that learners create to graphically depict their understanding of a set of mechanisms or concepts. Use of concept maps in teaching encounters offers educators an opportunity to share, discuss, and revise learners' understanding of new or existing knowledge. As concept maps are a flexible educational tool, they can be used in a variety of educational settings, from small to large groups, and from formal to informal encounters. In this workshop, we will review the theory supporting the use of concept maps as pedagogic and assessment tools, and provide participants the skills to develop and use concept maps when teaching.Specifically, upon completion of this Workshop, participants will be able to create concept maps regarding topics reflecting their clinical or experiential knowledge. Additionally, participants will develop strategies for using concept maps for teaching in formal and informal educational settings. Participants will understand how to use concept maps for assessment of learners' knowledge and actual understanding of relevant topics and concepts. Finally, in this Workshop we will specifically describe the literature supporting how concept maps may reflect, and be used to assess, learners' critical thinking skills. Participants' knowledge and skills will be assessed during the course of the session, as facilitators observe and support groups in developing their own concept maps and during the large group's discussion of the process of creating concept maps and plans for future implementation.
Inter-Hospital Medical Education Collaborative Cambridge Health Alliance and BIDMC: Curricular Innovations: Challenges, Successes, and Future Goals
Wednesday, March 20, 2013 – 4:15 to 5:30 pm - TMEC 104
The Psychiatry Curriculum in the Cambridge Integrated Clerkship:  Innovation and Flexibility within a Longitudinal Integrated Clerkship Model
Todd Griswold MD and Christopher Bullock MD, Dept of Psychiatry, Cambridge Health Alliance
Drs. Griswold & Bullock will present an overview of the CHA Psychiatry Curriculum in the HMS-Cambridge Integrated Clerkship (CIC), as well as some educational outcome data, with a focus on innovative aspects such as:
the longitudinal integrated model
clinical teaching by outpatient attending preceptors who have flexibility to be individually creative in their approach.
Learning Objectives:     
With psychiatry as an example, to understand some general strengths of a longitudinal integrated clerkship model.
To engage in a discussion about the inherent tension between ensuring some standardization of clinical curriculum while also encouraging flexibility and innovation in clinical teachers.
Not So Black and White:  A Novel Cross-Cultural Medicine Curriculum
Rafael Campo, MA, MD, DLitt, Office of Multicultural Affairs and Division of General Internal Medicine, BIDMC
Dr. Campo will discuss the development of a new multi-media curriculum for addressing cross cultural medicine, in keeping with evolving ACGME competency requirements in this realm.   He will discuss tailoring and implementing this curriculum across various GME programs, and challenges relating to assessment of learners.  The discussion will also include a comparison of distinct teaching approaches (use of standard didactics, narrative materials, and on-line tools) to best achieve learning goals that transcend the conventionally biomedical and interrogate "the hidden curriculum."
View streaming video
Medical Education Grand Rounds: Building a Competency Based Curriculum: Pedagogy and Assessment
Friday, March 1, 2013 – 7:30 to 9 am - TMEC 250
Lawrence G. Smith, MD, Founding Dean of the Hofstra North Shore-LIJ School of Medicine, Professor of Medicine
This presentation will review the process engaged in by the Hofstra North Shore-LIJ School of Medicine in the initial phases of planning and then curricula and assessment design for the role-out of the curriculum; as well as establishing core principles that guided, and continue to guide, the implementation, evolution and continuous improvement of the curricula process.  Special emphasis will be paid to the tight synergy between curricula goals and objectives and the assessment process all based on a competency frame work.
View streaming video
Inter-hospital Collaborative: Educational Strategies for Changing Behavior of Clinicians
Wednesday, February 27, 2013 – 4:15 to 5:30 pm - TMEC 104
Transition to Adult Care Conference: a Cross-Institutional Education Collaborative - Kitty O'Hare, MD, Children's Hospital
There is a lack of transition medicine curricula across the spectrum of medical education.   The Transition to Adult Care Conference was implemented to:
Improve awareness of the need for more effective transitions to adult care for youth with chronic disease.
Provide updates on medical education guidelines that impact transition medicine.
Expose participants to transition training programs, clinical initiatives and research at other institutions.
A Web-Based Cervical Cancer Screening Program - Sheida Sharifi, MD, Anne d'Avenas, MD, Mt Auburn Hospital
New cervical cytology screening guidelines issued by the American College of Obstetrics and Gynecology (ACOG) are now based on age and individual risk. Annual screening is not recommended for low risk women, however compliance with these new guidelines has been low among practitioners. Unnecessary screening  leads to painful and expensive procedures, can cause anxiety and increase the risk of cervical stenosis and preterm births without preventing  more cervical cancers. We sought to assess baseline adherence to the ACOG screening guidelines at our institution and to assess the impact of a web-based educational program on changing clinicians' adherence to guidelines.
View streaming video
Medical Education Grand Rounds: Connect, then Lead
Friday, February 1, 2013 – 7:30 to 9 am - TMEC 250
Amy Cuddy, PhD, Associate Professor of Business Administration, Harvard Business School
This talk is part of our series on leadership.  Research shows that we are all influenced, and influence others, through unconscious and implicit processes. People tend to spend too much energy focusing on the words they're saying—perfectly crafting the content of the message—when in many cases that matters much less than how it's being communicated. People often are more influenced by how they feel about you than by what you're saying. It's often not as much about the content of the message, as about how you're communicating it, and this is as true in medicine and medical education as in leadership generally.  Many students believe that if they have a great idea, they should be able to magnetize people toward them because those people will recognize the "greatness" of that idea—that they'll get on board because the idea is so good.  But it doesn't work that way—you have to go meet people where they are and then all move together. You have to connect with them before you can lead them.
View PowerPoint for this event
View streaming video
Inter-hospital Collaborative: Teaching communication skills to trainees: two approaches
Wednesday, January 16, 2013 – 4:15 to 5:30 pm - TMEC 324
Using Web Portals and OpenNotes to Teach Residents How to Communicate Online with Their Patients
Dr. Crotty will discuss the development and evaluation of a curriculum for teaching residents to collaborate with their primary care patients using a patient web portal. He will present data from the first year, and discuss future directions. This discussion will also touch on the new web portal feature "OpenNotes," where all health system patients can see their progress notes online, and the specific challenges and opportunities it brings for graduate medical education.
Shared Decision Making in Medication Prescriptions: Improving Communication Skills and Professionalism for Internal Medicine Residents
Drs. Simmons and Sepucha will discuss their project focused on training internal medicine residents on using a shared decision making process with patients in primary care practice. This project is designed to enhance shared decision making in the management of four target chronic conditions (diabetes, hypertension, depression, and hyperlipidemia). The project team is implementing and evaluating a skills workshop using a decision aid, the Choice Report, to enhance shared decision making delivery and documentation in the office visit.
View streaming video
Medical Education Grand Rounds: Setting expectations for the learner: You only have one chance to make a first impression
Wednesday, January 9, 2013 – 4 to 5:30 pm - TMEC 209
Katharine Treadway, MD, Gerald S. Foster Academy Associate Professor of Medicine
Richard Schwartzstein, MD, Ellen and Melvin Gordon Professor of Medical Education
David Roberts, MD, Associate Professor of Medicine
Joel Katz, MD, Associate Professor of Medicine
This session is focused on the important issue of expectation-setting with students and residents, particularly at turning points in their careers (start of med school, first courses, first clerkships, transition to internship, etc.).   Course, clerkship, and residency directors who have given particular attention to how they set expectations at the start of their respective programs (and ensure that these expectations are reinforced subsequently) will share best practices in an attempt to generalize lessons that should be widely applicable.  The speakers will challenge participants to think about how best to introduce learners to expectations not only around content mastery, but also around managing their time, managing their internal expectations and feelings, teamwork/personal advancement issues, self-assessment, self-directed learning, etc.
View streaming video
Medical Education Grand Rounds: Academic Promotion for Teaching and Educational Leadership at HMS -- The Other New Pathway
Friday, December 7, 2012 - 7:30 to 9 am - TMEC 250
Maureen T. Connelly, MD, MPH, Dean for Faculty Affairs, Assistant Professor of Population Medicine, Harvard Medical School
In this session, participants will learn about the criteria for and experience with faculty promotion at HMS using the teaching and educational leadership criteria.  Lessons learned over recent years will be shared about how educational contributions and scholarship are assessed, the role of mentorship, and some national trends emerging for the academic advancement of teacher-clinicians.  The session will provide ample time for questions and discussion with the Dean for Faculty Affairs about how best to organize your promotion package of materials to be assessed under the teaching and educational leadership criteria at HMS.
View streaming video
Medical Education Grand Rounds: Developing Healthcare and Medical Education Leaders
Friday, November 16, 2012 - 7:30 to 9 am - TMEC 250
James K. Stoller, MD MS, Jean Wall Bennett Professor of Medicine, Chair, Education Institute of Cleveland Clinic
Because healthcare faces a number of challenges – access, cost, and quality – effective leadership is critically needed. Using an evidence and benchmark-based approach, this presentation will review the rationale for developing healthcare and medical education leaders, the competencies that effective healthcare leaders need (e.g., emotional intelligence, etc.), and experience with leadership development. Experience with leadership development from  various non-healthcare sectors will form the basis for a discussion of experience with healthcare leadership development programs at the Cleveland Clinic.
View streaming video
Symposium: Transforming Lectures: Strategies for Interactive Large Group Learning
Wednesday, November 14, 2012 – 2 to 4:30 pm - TMEC Amphitheatre
Click here for more information
Click here to view streaming video Part 1 - Part 2 - Part 3
Medical Education Day: Integrated teaching: Strategies for linking basic and clinical science from the classroom to the bedside
Tuesday, October 23, 2012 – 12 to 5:30 pm - TMEC Amphitheatre/Atrium
Click here for more information
View streaming video
Academy Members Meeting (note: this is for Academy Members only)
Tuesday, October 23, 2012 - 11 to 11:50 am - Cannon Room
View streaming video
Medical Education Grand Rounds: ScholarLocker: A novel approach for "crowd-sourcing" medical education on a national scale
Friday, October 5, 2012 - 7:30 to 9 am
The 3 Co-Founders of ScholarLocker(all now HMS IVs):  Kiran Agarwal-Harding, President of Strategy and Outreach, David Mou, CEO, and Jay Reidler, President of Technology and Operations
ScholarLocker is a free and private online academic network that allows medical students from all across the country to share study guides, useful websites, and other educational resources. In addition, students can share advice on topics ranging from the best anatomy resources, to studying for the boards, to what it takes to excel during the clinical year. Started by three students at Harvard Medical School, 90% of HMS students are registered users, and ScholarLocker is now available to students at over 45 US medical schools. This session will explore the impact ScholarLocker has had, the challenges that have been faced, and the co-founders' future goals for revolutionizing medical education by increasing collaboration within the medical community.
View streaming video
Symposium: Simulation in Medical Education: What can you really teach?
Thursday, September 20, 2012 – 2 to 5 pm
Click here for more information
View streaming video of the Introduction
View streaming video of the Wrap up session
Medical Education Grand Rounds:  From Assessment of Learning to Assessment for Learning: Time for a Paradigm shift?
Friday, September 14, 2012 – 7:30 to 9 am
Elaine Dannefer, PhD, Director, Medical Education Research and Assessment, at the Cleveland Clinic Lerner College of Medicine of Case Western Reserve University.
Most faculty agree with the goal of preparing reflective and self-regulated learners who recognize their own limitations and implement learning goals to improve performance.  Too often, however, we have left students to their own devices to develop these practices.  The traditional focus of assessment on objective evidence of learning encourages students to depend on others to judge their strengths and weaknesses, and fails to promote self-regulation.  Promoting reflection and self-regulation, however, requires a significant shift in focus from assessment of learning to assessment for learning, which has critical implications for assessment practices.  Current work suggests that we need to treat assessment as a systems problem rather than a methods problem.  This session will outline the components to consider when designing an assessment system to promote reflection and self-regulation, explore the potential challenges faced by faculty and students, and report on experiences in developing and implementing such a system.
View streaming video
Medical Education Grand Rounds: Reflections of a Clinical Teacher
Friday, June 1, 2012 - 7:30 to 9 am - TMEC 250
Daniel Federman, MD
Carl W. Walter Distinguished Professor of Medicine
Harvard Medical School
View streaming video of this event
Medical Education Grand Rounds: Revisiting the role of knowledge in expert development and practice
Friday, May 4, 2012 - 7:30 to 9 am - TMEC 250
Maria Mylopoulos, PhD, University of Toronto
Excellence in the education and training of future experts is crucial to the success of all professions. Extensive efforts have therefore been made to explore expertise, with the aim of translating understanding of expert performance into more effective expert development. However, our understanding of what it means to perform at the highest levels of a profession and the particular competencies that we value as the core of excellence have proven to be dynamic and often controversial issues.  In the expertise literature, over the last half-century, the accrual and organization of an extensive knowledge base has become widely recognized by educators and researchers as the foundation for expertise and expert performance. The dominance of the view of acquired knowledge as the foundation for expertise is mirrored in the many competency frameworks that foreground the application of clinical knowledge, skills and procedures even as they seek to be inclusive of additional competencies.  Moreover, while additional competencies associated with 'elite' physician practice are gaining traction in the medical community, peer nomination data still shows that the primary basis for nominating 'outstanding practitioners' remains their perceived extensive knowledge base . However, as our understanding of expertise has expanded to include previously unexplored facets of expert performance, the particular role of knowledge in expert development and practice is being increasingly revisited.  In particular, the ability of practitioners to not only apply their repertoire of knowledge to problems they face, but to also deal with novel, emergent or unexpected problems of practice effectively and use these experiences as the basis for a process of continual improvement is not adequately accounted for by models of expertise that conceptualize problem solving as the application of an acquired database of knowledge. This presentation will critically explore various cognitive constructions of expertise, with a particular focus on the differing ways in which the role of accrued knowledge has been conceptualized in models of expert development and practice.    
View streaming video of this event
Writing for Scholarship: Pathways to Publications, Prestige, and Promotion
Thursday, May 3, 2012 - 12:30 to 4:30 pm - TMEC Amph
Jeffrey Drazen, MD, Editor of NEJM and Jerome Groopman, MD
This symposium will focus on concrete strategies for producing scholarly publications which will assist in the promotion process at HMS.
Click here for more information           
View streaming video of the keynote
View streaming video of the plenary
Inter-hospital Collaborative: Massachusetts General Hospital and Beth Israel Deaconess Medical Center
Wednesday, April 25, 2012 - 4 to 6 pm - TMEC 250
Integration of Simulation into Third Year Clerkship - Marc DeMoya, MD - MGH
Education about Professional Accountability: Where Health Care Reform and Medical Education Roads Cross in Our Own Backyard - Jeffrey Greenwald, MD - MGH   
There is no "I" in Team: Using Inter-Professional Education Strategies to Improve Provider Collaboration - Wendy Stead, MD - BIDMC
View streaming video of this event
Annual Symposium on the Science of Learning: Memory and Judgment: Implications for Teaching Medical Students and Residents
Friday, April 6, 2012 - 9 to 12 noon - Armenise Amphitheatre
Joshua Greene, PhD, Harvard University and John Gabrieli, PhD, MITThe goal of the Symposium on The Science of Learning is to explore research in the cognitive and neurosciences for implications for teaching and learning in medicine. This year's symposium features work on memory and moral judgment, respectively, by two renowned researchers, Drs. John Gabrieli and Joshua Greene. The nature of learning, memory and judgment changes over the lifespan and with context and content. Thus, we seek an understanding of the nuances of memory and how medical students and residents access past learning to make clinical, professional and ethical decisions.
Click here to view part one of streaming video
Click here to view part two of streaming video
Academy Spring Membership Meeting
Friday, April 6, 2012 - 8 to 9 am
View streaming video
 
Medical Education Grand Rounds: Health Care and the Supreme Court
Wednesday, April 4, 2012 - 4 to 5:30 pm  - TMEC 250
Gregory Curfman, MD, Executive Editor, New England Journal of Medicine
In March of 2012,  the U.S. Supreme Court will hear oral arguments on the constitutionality of the Affordable Care Act. The Court's opinion in this landmark case, which will be announced early this summer, will have sweeping implications for the future of health care in our country and for the authority of the federal government to regulate health care. In this session, we will take a look at the constitutional questions the Court will address. Following the presentation, there will be a panel on the implications for both undergraduate and graduate medical education.Medical Education Grand Rounds: How the Social Brain Processes Positive and Negative Feedback or "Why don't students take our feedback and improve?"
View streaming video
Medical Education Grand Rounds: How the Social Brain Processes Positive and Negative Feedback or "Why don't students take our feedback and improve?"
Friday, March 2, 2012 - 7:30 to 9 am
Toni Peters, PhD
Feedback is information about one's performance received from an external source. We assume that such information will motivate learners to improve their performance. Not always! Here, we'll consider how individuals respond to positive and negative feedback delivered directly by another person – i.e., in a social context. Specifically, we'll examine from both psychological and neuro-physiological perspectives (a) possible outcomes of feedback (improvement in performance, decline in performance, no change in performance); (b) relative effectiveness of positive versus negative feedback; and (c) effectiveness of the feedback sandwich (positive and negative). Last, we'll consider implications for ourselves as life-long learners and as teachers.      
Click here to view streaming video
Educational Technology Symposium: Working With New Tools for Teaching and Learning
Tuesday, February 28, 2012 - 2 to 5 pm
The array of technology available to faculty and students as part of their teaching/learning is expanding. Smartboards, iPads, smartphones, tablet PCs, video conferencing, and online collaboration tools are just a few of the many choices.   This symposium includes hands on workshops that give opportunities to learn about and experiment with educational technology.  In addition, students are often ahead of the faculty in terms of using technology, and students will show examples of how they are using technology in novel ways to enhance their learning.
Click here to view streaming video
Inter-hospital Collaborative: Children's Hospital and Brigham and Women's Hospital
Wednesday, February 15, 2012 - 4 to 6 pm
1) Elizabeth Doherty, MD -"Implementation of 360-Degree Assessment for Harvard Neonatal-Perinatal Fellows" (CHB)
2) Brigid Dolan, MD - "A Spaced Education Curriculum to Improve Bone Health Care by Internal Medicine Residents" (BWH)
3) Stuart Goldman, MD - "Promoting Adult Learning : The Educational Kanban" CHB
View streaming video of this event
Medical Education Grand Rounds: Critical Thinking: Use of Mechanism Maps to Enhance Learning in Medical Students
Wednesday, January 25, 2012 - 4 to 5:30 pm
Richard Schwartzstein, MD
Medical students typically perceive their education as an impossible demand to memorize a mountain of facts. The Taskforce on Classroom Learning at Harvard Medical School made recommendations one year ago to refocus our teaching efforts on conceptual understanding and critical thinking. This session will explore some of the neurobiological and cognitive theories underlying the concepts of elaborated knowledge, deep learning, and critical thinking. We will also examine data acquired in a study of the use of "mechanism maps" as a strategy to enhance learning in a pre-clinical course at Harvard Medical School.
View streaming video of this event
Medical Education Grand Rounds: Oliver Wendell Holmes, Medical Education, and the Spirit of Skepticism
Friday, December 2, 2011 - 7:30 to 9 am
Scott Harris Podolsky, MD
Oliver Wendell Holmes spent large parts of the nineteenth century as America's best-known physician and one of its best-selling authors, famous for both his therapeutic skepticism and literary iconoclasm.  He was also dean of Harvard Medical School during a brief but tumultuous period of its development, and HMS' most beloved lecturer for many more decades.  Dr. Podolsky will discuss the fundamental skepticism that imbued Dr. Holmes' entwined medical, literary, and philosophical pursuits, and their impact upon medical education and medical thinking at HMS and beyond, both during and after his lifetime.
View streaming video of this event
Medical Education Grand Rounds: Explicit reasoning: teaching students the science and art of the diagnostic process
Friday, November 18, 2011
Richard Kopelman, MD & Joseph Rencic, MD
The aims of this session are to: 1) Provide an overview of the cognitive psychology and expertise literature on clinical reasoning, 2) Discuss tips for teaching clinical reasoning derived from the above literature, and 3)Present a novel curriculum in teaching clinical reasoning to second year medical students at Tufts University School of Medicine.
Click here for a reference list for the handouts
View streaming video of this event
Interhospital Collaborative: Starting with Stories: The Hidden Curriculum at HMS
BIDMC / Cambridge Hospital
Wednesday, November 16, 2011
Drs. Gaufberg and Bell will present the results of their collaborative research using medical student narrative reflections to understand and engage with the hidden curriculum at HMS.   They will also review pilot data from an interactive online curriculum focusing on "micro-ethical challenges" encountered by students in the hidden curriculum, and facilitate a discussion on approaches to positively impact medical culture at HMS and affiliates hospitals.
View streaming video of this event
Medical Education Day 2011: Plenary Discussion
Keith Baker, MD PhD & David Roberts, MD
Click here to watch streaming video of the discussion
Medical Education Day 2011: Keynote
Mark Quirk, EdD
"Shifting the Medical Education Paradigm from Knowledge to Critical Thinking"
Click here to view streaming video of the Keynote Speech
Medical Education Grand Rounds: How Neurologists Think: What My Errors Taught Me
September 16, 2011
Martin Samuels, MD
Dr. Samuels will use real case histories to help the learner recognize the source for some of the common types of cognitive errors that occur in diagnosis.  This is done by presenting the patients' histories, encouraging participation from the audience and then analyzing the heuristic (rule of thumb) that was used in making the error. 
View streaming video of this event
Peer Observation of Teaching Mini Symposium
June 2, 2011
Goal:  To provide a forum for HMS faculty to discuss and learn how to initiate a "Peer Observation of Teaching" program as a mechanism for faculty development and educational collaboration. At the end of this session, attendees will be able to:
- Describe current peer observation of teaching programs at HMS
- Describe current faculty attitudes towards peer review (Results of Faculty Survey)
- Outline the elements needed to introduce peer observation of teaching in courses, clerkships, and residency programsIdentify barriers to implementation of peer observation programs and propose solutions
- Participate in a community of HMS faculty interested in peer observation of teaching and create opportunities for collaboration
View streaming video of this event
View streaming video of the discussion
IHC - Mt Auburn Hospital / Children's Hospital
May 18, 2011
Mount Auburn Hospital: "Effect of an Intervention to Improve House-Staff Performance of Targeted Communication Skills" Beth Lown and Matt Carmody
Children's Hospital: " I-PASS: A Multicenter Handoff Improvement Study" Christopher Landrigan
View streaming video of this event
Medical Education Grand Rounds: Reflections of a Clinical Teacher
May 6, 2011
Elizabeth Breen, MD, Susan Frankl, MD, Alberto Puig, MD, Richard M. Schwartzstein, MD, Charles Hatem, MD
View streaming video of this event
Medical Education Grand Rounds: The Scientific Approach to Teaching: Research as a Basis for Course Design
Friday, April 8, 2011
Eric Mazur, PhD
Discussions of teaching -- even some publications -- abound with anecdotal evidence. Our intuition often supplants a systematic, scientific approach to finding out what works and what doesn't work. Yet, research is increasingly demonstrating that our gut feelings about teaching are often wrong. In this talk I will discuss some research my group has done on gender issues in science courses and on the effectiveness of classroom demonstrations.
View streaming video of this event
2011 Spring Symposium on the Science of Learning: Implications for Medical Education from the Neurosciences and Social Sciences
April 1, 2011
The 2011 Symposium on the Science of Learning: Implications for Medical Education from the Neurosciences and Social Sciences will pose the question, "How do we maintain resiliency during stressful experiences?" Recent studies document high rates of depression and burn-out among medical students, residents in a broad spectrum of specialties, and physicians in practice. Drs. George Everly (Johns Hopkins School of Public Health) and Bruce McEwen (Rockefeller University), both distinguished scholars, will present research on the impact of stress on the brain, factors contributing to resiliency, and evidence that resiliency can be taught. They will describe interventions that change brain function and foster resiliency.
Click here to view streaming video of this event
Academy Spring Membership Meeting
April 1, 2011
Click here to view streaming video of Membership Meeting
Feedback and Evaluation Mini Symposium: Identifying Barriers, Developing Best Practices
February 17, 2011
All medical school faculty agree that timely, relevant verbal feedback and accurate written evaluation are essential components of medical education. Nevertheless, medical students and residents frequently consider the feedback they receive to be limited, arbitrary or overly general while faculty responsible for feedback and evaluation often observe they have insufficient time, data and training to carry out this important task. The aim of this mini-symposium planned by the Academy Feedback and Evaluation Interest Group is to examine the obstacles to giving and receiving useful feedback, consider strategies for gathering relevant observational data, and generate positive practices for providing meaningful feedback on the spot, giving delayed feedback and formulating summative feedback.
View streaming video of this event
View streaming video of the discussion
Medical Education Grand Rounds: Using Multimedia & Education Technology to Enhance Teaching
February 11, 2011
David Roberts MD – Assistant Professor of Medicine, Harvard Medical School
Do you already use podcasts, wiki's, webinars in your teaching?  Or do you get hives even thinking about using a Blackberry?  An extensive range of multimedia and education technology tools are available to medical educators today.  This session will provide an introduction to some of these new tools and highlight ways for both the tech novice and the early adopter to enhance their teaching.
View streaming video of this event
Medical Education Grand Rounds: Learning from Teaching Evaluations: the Harvard Business School Experience
December 10, 2010
Willis Emmons PhD – Senior Lecturer and Director of the Christensen Center for Teaching and Learning, Harvard Business School
Learning from Teaching Evaluations: the Harvard Business School Experience / The aim of this session is to explore how student evaluations of teaching (SETs) can be used for faculty development. SETs are commonly used for other purposes, such as performance appraisal of faculty, promotion and tenure decisions, teaching awards, and course selection by students. The literature on those more common uses is both extensive and growing. In contrast, research on the use of SETs for faculty development is considerably more limited, perhaps reflecting the fact that such developmental perspective is also relatively rare in practice. In this session we will: a) offer participants a forum to discuss their individual and institutional experiences with SETs; b) share the quantitative, qualitative and procedural approaches we use at HBS's Christensen Center for Teaching and Learning to help faculty draw on SETs for their own development as teachers in different stages of their academic careers; and c) engage participants in an active exercise of analyzing evaluation puzzles, drawing on data from actual SETs (disguised to protect confidentiality), and work together to tease out their underlying meanings, identify developmental opportunities, and outline processes for pursuing those opportunities.
View streaming video of this event
Medical Education Grand Rounds: Learning from Failure in Health Care: Frequent Opportunities, Pervasive Barriers
November 12, 2010
Amy Edmondson PhD - Novartis Professor of Leadership and Management, Harvard Business School
The notion that hospitals and medical practices should learn from failures, both their own and others, has obvious appeal. Yet, healthcare organizations that systematically and effectively learn from the failures that occur in the care delivery process, especially from small mistakes and problems rather than from consequential adverse events, are rare. This talk explores pervasive barriers embedded in healthcare's organizational systems that make organizational learning from failure difficult and recommends strategies for overcoming these barriers to learning from failure, emphasizing the critical role of leadership.
View streaming video of this event
Medical Education Day 2010 Plenary Awards Panel
October 26, 2010
Panel includes: Jules Dienstag MD, Daniel Federman MD, Fred Hafferty PhD, Eileen Reynolds MD, Richard Schwartzstein MD, Katharine Treadway MD
View streaming video of this event
Medical Education Day 2010 Introductory Keynote
October 26, 2010
Fred Hafferty PhD -The Hidden Curriculum, Professionalism, Social Networks, and Organizational Change:  A Challenge and Road Map
View streaming video of this event
Medical Education Grand Rounds: A Taxonomy of Listening and its Clinical Symptoms
October 8, 2010
Abraham Fuks MD - Professor in the Department of Medicine, Pathology and Oncology, McGill University
Patients continually indicate that a "doctor who listens" is at or near the top of their lists of desired attributes in describing their ideal physician. At the same time, the complaints that "doctors do not listen" is ubiquitous. This seminar will explore this apparent paradox by dissecting the following questions:
1. What is listening and how can it be understood?
2. What work does listening perform in the clinical encounter?
3. Why is it the armature upon which the clinical method is anchored?
4. What are the syndromes of deafness found amongst clinicians and what is their pathogenesis?
5. Can listening skills be taught and if so, how?
Preparing medical students to become attentive listeners - J. Donald Boudreau, Eric Cassell, & Abraham Fuks MD
View streaming video of this event
Medical Education Grand Rounds: Characteristics of Effective Teachers in Medical Education
September 17, 2010
Charles Hatem MD - Harold Amos Academy Professor of Medicine, Harvard Medical School
A discussion of the capabilities of teachers that ought to be required in medical education.
View streaming video of this event
Medical Education Grand Rounds: Great Expectations: How our Expectations of Medical Stuednts Influence their Professional Development
April 30, 2010
Edward M. Hundert, MD, Senior Lecturer in Medical Ethics, Harvard Medical School
Most medical students are not only bright, hard-working, and motivated, but also highly expectation-sensitive. If our admissions process selects for one trait above all, it pulls for talented young people who excel at picking up on the expectations of teachers and meeting those expectations. While some attention has been given to how our expectations as faculty influence medical students' academic development in courses and clerkships, much less attention has been given to how our expectations affect their personal development in terms of specialty choice, extracurricular activities, or professional behavior. Much is written about the "hidden" or "informal" curriculum among students and residents. This session will reflect on seven years' experience as Associate Dean for Student Affairs at HMS to provoke discussion about the disparate influences of our hidden curriculum (as faculty and administrators) on our students' professional development.
View streaming video of this event
2010 Symposium on the Science of Learning
April 7, 2010
David Kraemer, PhD
From Lab to Lecture Hall: Insights from Cognitive Neuroscience Concerning Visual Learning and Instruction
View streaming video of Dr. Kraemer's talk
Medical Education Grand Rounds: Scientific Foundations for Future Physicians
February 5, 2010
Jules Dienstag, MD
As a component of the HMS Medical Education Reform Initiative, a Working Group on Admissions Requirements considered the way college preparation for medical school should change to meet the needs of our 21st Century medical school curriculum. In their 2004 report, this working group recommended that students enter with a "tool kit" of more relevant but more rigorous science preparation and encouraged colleges to design cross-disciplinary courses that would facilitate the achievement of this end. The impetus for such change has been recognized at medical schools, undergraduate colleges, and by national organizations. In 2009, a Howard Hughes Medical Institute (HHMI)-Association of American Medical Colleges (AAMC) committee issued a report, Scientific Foundations for Future Physicians, in which similar themes were endorsed, including a focus more on the scientific competencies required rather than on the specific traditional premedical courses of the past. We will review the impact of these recommendation on HMS admissions and present examples of approaches taken by colleges to fulfill these recommendations.
View streaming video of this event
Medical Education Grand Rounds: Strategies for Effective Teaching and Learning
December 4, 2009
Charles Hatem, MD
This discussion will focus on an approach to teaching strategies that are designed to engage learners and enhance their learning. The session will be an interactive one with input from the audience as to their experiences with the strategies presented.
View streaming video of this event
Medical Education Grand Rounds: Memorization or Understanding
September 25, 2009
Eric Mazur, PhD, Balkanski Professor of Physics and Applied Physics, Harvard University
Education is more than just transfer of information, yet that is what is mostly done in large introductory courses -- instructors present material (even though this material might be readily available in printed form) and for students the main purpose of lectures is to take down as many notes as they can. Few students have the ability, motivation, and discipline to synthesize all the information delivered to them. Yet synthesis is perhaps the most important -- and most elusive -- aspect of education. I will show how shifting the focus in lectures from delivering information to synthesizing information greatly improves the learning that takes place in the classroom.
View streaming video of this event
Medical Education Grand Rounds: Collaboration or Coblaboration: The Promise and Perils of Learning in Groups
February 27, 2009
David Perkins, PhD, Harvard Graduate School of Education
Problem-based learning, project-based learning, and several other strategies for organizing learning in small groups can make the development of understanding and skill more active, engaging, and thoughtful, with greater transfer to practical applications. However, the devil is in the details. Group collaboration intended to support learning can easily turn into "coblaboration" - extended interchanges that miss the heart of the matter and waste time. This presentation explores the cognition of learning to illuminate the tricky dynamics of collaborative learning and highlight critical features that help make group support of individual learning effective.
View streaming video of this event
Medical Education Grand Rounds: A Model in Depth Scholarly Project for Medical Students: The Yale Thesis Requirement
February 1, 2008
John Forrest, MD
An in-depth scholarly experience that anchors students in a discipline and provides them with faculty-mentored scholarly ownership is one of the important pillars of the Medical Education Reform Initiative at Harvard Medical School. The thesis requirement at Yale aims to enrich students' understanding of scientific methods, hypothesis design and data collection and evaluation. It also seeks to provide students with the ability to communicate knowledge and to think scientifically and critically about a scholarly discipline. Please join us on February 1st, as John Forrest, MD, Professor of Medicine and Director of Yale's Office of Student Research discusses how Yale's student research requirement has successfully challenged its students to explore a scholarly topic in depth.
View streaming video of this event
Medical Education Grand Rounds: Evaluating the Principle Clinical Experience
May 18, 2007
Edward Krupat, PhD
View streaming video of this event
Medical Education Grand Rounds: Team Learning in Hospitals: Frequent Opportunities, Pervasive Barriers
December 5, 2007
Amy Edmondson, PhD - Novartis Professor of Leadership and Management, Harvard Business School
View streaming video of this event
Medical Education Grand Rounds: Critical Thinking, Can it be Taught?
January 19, 2007
Richard Hersh, EdD, RAND Council for Aid to Education
Derek C. Bok, LLB, President, Harvard University
View streaming video of this event
Our
Mission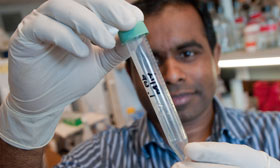 To create and nurture a diverse community of the best people committed to leadership in alleviating human suffering caused by disease