Inter-hospital Collaborative
Inter-hospital Collaborative
The Harvard Medical School designates this live activity for a maximum of 1.25 AMA PRA Category 1 Credits™. Physicians should claim only the credit commensurate with the extent of their participation in the activity
Inter-Hospital Medical Education Collaborative Cambridge Health Alliance and BIDMC: Curricular Innovations: Challenges, Successes, and Future Goals
Wednesday, March 20, 2013 – 4:15 to 5:30 pm - TMEC 104
The Psychiatry Curriculum in the Cambridge Integrated Clerkship:  Innovation and Flexibility within a Longitudinal Integrated Clerkship Model
Todd Griswold MD and Christopher Bullock MD, Dept of Psychiatry, Cambridge Health Alliance
Drs. Griswold & Bullock will present an overview of the CHA Psychiatry Curriculum in the HMS-Cambridge Integrated Clerkship (CIC), as well as some educational outcome data, with a focus on innovative aspects such as:
the longitudinal integrated model
clinical teaching by outpatient attending preceptors who have flexibility to be individually creative in their approach.
Learning Objectives:     
With psychiatry as an example, to understand some general strengths of a longitudinal integrated clerkship model.
To engage in a discussion about the inherent tension between ensuring some standardization of clinical curriculum while also encouraging flexibility and innovation in clinical teachers.
Not So Black and White:  A Novel Cross-Cultural Medicine Curriculum
Rafael Campo, MA, MD, DLitt, Office of Multicultural Affairs and Division of General Internal Medicine, BIDMC
Dr. Campo will discuss the development of a new multi-media curriculum for addressing cross cultural medicine, in keeping with evolving ACGME competency requirements in this realm.   He will discuss tailoring and implementing this curriculum across various GME programs, and challenges relating to assessment of learners.  The discussion will also include a comparison of distinct teaching approaches (use of standard didactics, narrative materials, and on-line tools) to best achieve learning goals that transcend the conventionally biomedical and interrogate "the hidden curriculum."
RSVP
Inter-hospital Collaborative: Children's Hospital & Brigham and Women's Hospital
Wednesday, April 17, 2013 – 4:15 to 5:30 pm
RSVP
Inter-hospital Collaborative: Brigham and Women's Hospital & Massachusetts General Hospital
Wednesday, May 1, 2013 – 4:15 to 5:30 pm
Tracey Cho, MD - Multifaceted Resident as Teacher Program: Conception and Development
Past Inter-hospital Collaborative
2010-2011
IHC - Brigham & Women's Hospital / Massachusetts General Hospital
February 16, 2011
Deborah Levy and Graham McMahon -- "Medical Residents' Attitudes to Goals of Care Discussion".
Ariel Frey – "A Resident as Educator Curriculum for Pediatric Morning Report"
Graham McMahon and Jo Shapiro – "Interns Experiences of Unprofessional Behavior in the Hospital"
IHC - Children's Hospital / Beth Israel Deaconess Medical Center
March 16, 2011
Teaching Effective Patient Communication Skills
Delivering Difficult News to Family Members: The BIDMC Family Meeting Project
Presented by: Laura K. Rock, MD
Program to Enhance Relational and Communication Skills (PERCS): Difficult Prenatal Conversations
Presented by: Stephen D. Brown, MD, David M. Browning, MSW, BCD
IHC - Massachusetts General Hospital / Brigham and Women's Hospital
April 27, 2011
MGH Inpatient Clinician Educator Service - Peer Observation of Inpatient Teaching Faculty in Medicine
Lisa Breen, MD and Sarah Peyre, PhD – Peer Observation of Surgery Faculty Teaching in the Outpatient Setting
Helen Riess, MD – Improving Empathy and Relationship Skills In Resident Physicians: Results of a Randomized Trial
IHC - Mt Auburn Hospital / Children's Hospital
May 18, 2011
Mount Auburn Hospital: "Effect of an Intervention to Improve House-Staff Performance of Targeted Communication Skills" Beth Lown and Matt Carmody
Children's Hospital: " I-PASS: A Multicenter Handoff Improvement Study" Christopher Landrigan

 
2011-2012
Interhospital Collaborative: Starting with Stories: The Hidden Curriculum at HMS
BIDMC / Cambridge Hospital
Wednesday, November 16, 2011
Drs. Gaufberg and Bell will present the results of their collaborative research using medical student narrative reflections to understand and engage with the hidden curriculum at HMS.   They will also review pilot data from an interactive online curriculum focusing on "micro-ethical challenges" encountered by students in the hidden curriculum, and facilitate a discussion on approaches to positively impact medical culture at HMS and affiliates hospitals.
View streaming video of this event
Inter-hospital Collaborative: Children's Hospital and Brigham and Women's Hospital
Wednesday, February 15, 2012 - 4 to 6 pm
Elizabeth Doherty, MD -"Implementation of 360-Degree Assessment for Harvard Neonatal-Perinatal Fellows" (CHB)
Brigid Dolan, MD - "A Spaced Education Curriculum to Improve Bone Health Care by Internal Medicine Residents" (BWH)
Stuart Goldman, MD - "Promoting Adult Learning : The Educational Kanban" CHB
View streaming video of this event
Inter-hospital Collaborative: Brigham & Women's Hospital and Massachusetts General Hospital
Wednesday, March 28, 2012 - 4 to 6 pm
Nora Osman, M.D. and Erik Alexander, M.D.: "Variation and Imprecision in Clerkship Grading across the United States" (BWH)
Cindy Cooper, M.D.: "Have It Your Way: Teaching Students To Customize Their Feedback Sandwich" (MGH)
Lawrence Tsen, M.D., Jonathan F. Borus, M.D., Carol C. Nadelson, M.D., Ellen W. Seely, M.D., Audrey Haas, M.B.A., Anne L. Fuhlbrigge, M.D., M.S.: "The Development, Implementation, and Assessment of an Innovative Mentoring Leadership Program for Faculty Mentors" (BWH)
Inter-hospital Collaborative: Massachusetts General Hospital and Beth Israel Deaconess Medical Center
Wednesday, April 25, 2012 - 4 to 6 pm
Integration of Simulation into Third Year Clerkship - Marc DeMoya, MD - MGH
Education about Professional Accountability: Where Health Care Reform and Medical Education Roads Cross in Our Own Backyard - Jeffrey Greenwald, MD - MGH   
There is no "I" in Team: Using Inter-Professional Education Strategies to Improve Provider Collaboration - Wendy Stead, MD - BIDMC
Inter-hospital Collaborative: Mt Auburn Hospital/Cambridge Health Alliance and Children's Hospital
Wednesday, May 23, 2012 - 4 to 6 pm
Communicating with families of patients who are critically ill - Saira Samani, MD and Beth Lown, MD
Benefits and challenges of a longitudinal/integrated clerkship in Radiology (a work-in-progress) - Arthur Chang, MD 
Appraising how HMSII students write about cases - Alan Woolf, MD, MPH
Our
Mission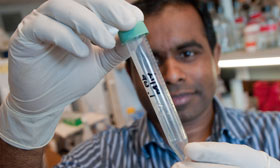 To create and nurture a diverse community
of the best people committed to leadership in alleviating human suffering caused by disease