Academy Events
Academy Events
All individuals within the HMS community who teach in classroom or clinical settings are invited to participate in Center activities.
---
2015-2016 Calendar coming soon!
Links:
Faculty Development Workshops
Interest Group Symposia
Inter-hospital Collaborative
Medical Education Ground Rounds
Annual Symposium on the Science of Learning
---
Medical Education Grand Rounds: Innovations in External Education: Teaching New Learners in New Ways 
Friday September 11, 2015 TMEC RM 250 
David H. Roberts, MD 
Dean for External Education 
Harvard Medical School
Created in 2014, the Office of External Education has extended the reach of HMS in several aspects of medical education for new and existing populations of learners including lay individuals, students considering medical school, and physicians in practice worldwide.  As the inaugural Dean for External Education, Dr. David Roberts has brought together educators from across the HMS community to design and implement novel programming in medical education leveraging new technologies and new venues for learning.  In the kick-off session of the HMS Academy's 2015-2016 Medical Education Grand Rounds series, Dr. Roberts will share his vision for HMS External Education and describe examples of the insights being gained from new External Education content and programs.
Click here for video 
Click here for podcast 
Faculty Interest Form for HMX hospital-based videos
---
Medical Education Grand Rounds: Medical Education's Global Transformation and Reach: Opportunities for Research Translation and Social Accountability- RSVP 
Friday, October 2, 2015 7:30-9:00AM 
Paul Worley, MD 
Dean of Medicine
School of Medicine, Flinders University,
Adelaide, Australia
The first global wave of reform to modern medical education occurred early in the 20th century following the Flexner report. The second wave arose in the latter half of the last century driven by problem based learning and community orientation. Recently, the Lancet Commission called for a third wave of reform to create transformative system-based medical education. This is an excellent aspiration...but is it possible?
How can we translate new understandings from neuroscience, sociology, and the sciences of learning to meet this calling? Will we be able to transform from eminence-based medical education to evidence-based medical education, and in doing so, what will be the impact on addressing learners needs, institutional priorities, and societal imperatives? How accountable are we prepared to be for the results of our efforts? 
Drawing on evidence from medical schools around the world, we will explore these critical questions and others. We should plan to leave Medical Education Grand Round more curious, informed, and motivated to apply the same level of rigor, passion and creativity to our medical education as we do to our medical practice and our research.
Click here for video
Click here for podcast 
---
Academy Faculty Development Workshop: From Minefields to Learning Opportunities: Managing Sensitive Issues about Culture, Race, Ethnicity, Sexual orientation and Gender Identity in the New Pathways Curriculum
Friday October 9, 2015 from 4:00 PM to 5:30 PM TMEC 328
Richard M. Schwartzstein, MD, Director of the Academy, HMS  
Alexander R. Green, MD, Associate Professor of Medicine and Co-chair, Academy Interest Group on Cross Cultural Care, HMS
Lidia Schapira, MD, Associate Professor of Medicine and Co-Chair Academy Interest Group on Cross Cultural Care, HMS
The practice of medicine takes place in the context of the social, political and cultural environment of our times, and the teaching of medicine must take that into account. Generational differences and deeply held opinions may lead to tension and even conflict between students and faculty around issues of culture, race/ethnicity, sexual orientation, gender identity, and other factors. These issues can interfere with our ability to create an inclusive and stimulating learning environment for students. In this workshop, we will use case studies of real and composite situations that have occurred at HMS to explore how faculty can best handle sensitive issues that arise in medical school courses. We will convene a group of experts and address techniques for avoiding and resolving conflict that will provide faculty with the necessary tools to handle these issues empathically and strategically and to take a proactive approach.
---
Medical Education Grand Rounds: 
Tittle: Pending 
Wednesday, November, 4, 2015 4:00-5:30PM​ 
Eric Warm, MD 
Richard W. & Sue P. Vilter Professor of Medicine Director, Internal Medicine Training Program 
University of Cincinnati College of Medicine  
Overview: Pending 
---
Medical Education Grand Rounds: 
Tittle: Pending 
Wednesday, December 16, 2015 4:00-5:30PM​
Andre Churchwell, MD
Professor of Medicine (Cardiology), Professor of Radiology and Radiological Sciences, Professor of Biomedical Engineering, and Senior Associate Dean for Diversity Affairs
Vanderbilt University School of Medicine
Overview: Pending
Our
Mission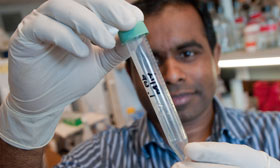 To create and nurture a diverse community of the best people committed to leadership in alleviating human suffering caused by disease