Academy Events
Academy Events
FALL 2014
Medical Education Ground Rounds: Myths and Realities of Learning and Teaching
Monday, September 5,2014 7:30-9:00AM TMEC 250
Samuel T. Moulton, Ph.D., Director of Educational Research, Harvard Initiative for Learning and Teaching (HILT)
Our intuitions and common beliefs about learning and teaching are oftentimes wrong and oftentimes for revealing reasons. In this talk, Dr. Sam Moulton, Director of Educational Research and Assessment for the Harvard Initiative for Learning and Teaching (HILT) will detail counter-intuitive but compelling conclusions from educational research, focusing on topics of practical importance such as learning styles, expertise, and the "curse of knowledge".
Video Link: (Click here)
Resident/Fellow as Teacher Curriculum Showcase
Wednesday, September 17, 2014 - 3:00-5:00 pm TMEC 250 and TMEC Atrium 
The Resident as Teacher Interest Group from the Academy at Harvard Medical School (HMS) is sponsoring a showcase to highlight and share Resident/Fellow as Teacher programs and curricula from the Harvard training programs. HMS faculty and trainees will present some of their best offerings in Resident/Fellow as Teacher trainings, curricula, assessments, and other programming in order to share ideas.
Video Link (click here)
Medical Education Ground Rounds: Squeezing Four Years of Medical School into Three: Creating Time to be Creative
Wednesday, October 1, 2014 4:00 to 5:30PM TMEC 250- 
Edward G. Buckley, M.D., Vice Dean for Education, Duke University School of Medicine
At a time when knowledge is exploding, technology is enabling us to learn more in less time. The paradigm of "knowing" is shifting to "acquiring". Our task as medical educators is to provide the infrastructure for our students to be lifelong "learners" instead of "knowers". Duke's innovative 2 year required curriculum gives endless opportunities while providing the necessary foundation to be successful. How it happened, lessons learned, and future directions will be presented.
Medical Education Day - Assessment: Getting to the Top of the Pyramid 
Tuesday, October 28, 2014 12:15 to 6:00PM
The goal of medical education is to produce physicians who can provide quality care for their patients. Given the complexity of biomedical science, the need to interact with growing diversity in the patient population, and the rapidly evolving healthcare environment, assessing competence has become increasingly challenging. To the extent that the focus and means by which assessment is performed can have an impact on the approach learners take in courses and clinical settings, teachers must be particularly thoughtful about the interdependence of teaching-learning-assessment.  Utilizing plenary discussions and workshops, this program will explore strategies for assessing medical students and residents as we go from "knowledge," the base of Miller's pyramid, to "demonstrating competence," the top of the pyramid.
For complete information please click here
Medical Education Ground Rounds: Critical Thinking: Use of Concept Maps to Teach and Assess Reasoning Skills 
Wednesday, November 12,2014 4:00 to 5:30PM TMEC 250- RSVP
Richard Schwartzstein, MD and Jeremy Richards, MD, MA 
One of the most challenging aspects of medical education is the teaching of thinking skills. While many students seem to readily move from knowing facts to applying them to solve problems, others struggle to employ their knowledge when confronted with real world scenarios. Concept maps, a vehicle for organizing conceptual information, have been used for many years to help learners develop a framework for their learning. Mechanism maps, a variation of concept maps, have been employed as a strategy to help medical students and residents who are struggling with "putting the pieces together" as they analyze a case. In this session, we will address the cognitive processing that underlies clinical reasoning and explore the use of concept maps for teaching and assessing thinking.
Medical Education Ground Rounds: Vanderbilt's Recent Experience Moving the Core Clerkship to Year Two
Friday, December 5, 2014 7:30 to 9:00AM TMEC250- RSVP
Bonnie M. Miller, M.D., Senior Associate Dean for Health Sciences Education and Associate Vice-Chancellor for Health Affairs, Vanderbilt School of Medicine  
Over the past two years, Vanderbilt University School of Medicine has undergone a major curriculum reform, moving the core clerkship year from year three to year two, and creating a new set of post-clerkship advanced integrated science courses, time for research, and a robust system of advising and student portfolios for assessment.  With our curriculum at HMS launching next year, this is a perfect time to learn from the Vanderbilt experience, and Dr. Miller will share both the opportunities and challenges of various key elements of implementing this new curricular design.
SPRING 2015
Medical Education Grand Rounds: Creating a hybrid clerkship curriculum that blends traditional block and longitudinal integrated clerkship features
Sarah K. Wood, MD, FAAP, Assistant Dean for Curriculum, Year Three Curriculum Director, Integrated Clerkship Director, Assistant Professor of Clinical Biomedical Science Charles E. Schmidt College of Medicine Florida Atlantic University
Wednesday, January 21, 2015 4-5:30PM  
Faculty Development Workshop: Teaching and Learning with Concept Maps: A Window into the Learner's Mind
Richard Schwartzstein, MD and Jeremy Richards, MD
Thursday, January 22,2015 3:30-5:00 PM
Feedback and Evaluation Symposium
 Wednesday February 25, 2015 - 3:30-5:00 pm
Medical Education Grand Rounds
Wednesday, January 21, 2015 - 

4-5:30 pm

 

Wednesday, February 4, 2015 - 4:00-5:30 pm
Friday, March 6, 2015 - 7:30-9:00 am
Wednesday, April 1, 2015 - 4:00-5:30 pm
Friday, May 1, 2015 - 7:30-9:00 am
Friday, June 5, 2015 - 7:30-9:00 am
Inter-hospital Collaborative
Wednesday, January 14, 2015 - 4:15-5:30 pm

Wednesday, February 18, 2015 - 4:15-5:30 pm

Wednesday, March 11, 2015 - 4:15-5:30 pm

Wednesday, April 15, 2015 - 4:15-5:30 pm

Wednesday, May 13, 2015 - 4:15-5:30 pm
Annual Symposium on the Science of Learning
Writing for Scholarship Symposium
Thursday, May 14, 2015 - 1:00-3:30 pm
Our
Mission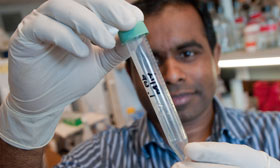 To create and nurture a diverse community
of the best people committed to leadership in alleviating human suffering caused by disease