Academy Events
Academy Events
SPRING 2015
Upcoming Faculty Development Programs 
Medical Education Careers Night
Monday, March 23 2015 6:00-8:00PM
Join the Medical Education Student Interest Group for an evening of conversation about careers in Med. Ed. All Faculty attendees will be invited to introduce themselves by sharing WHAT they teach and WHY they teach.
Annual Symposium on the Science of Learning- Dealing with Failure: Getting Our Learners to Ask the Right Questions- RSVP 
Friday, April 10 2015 2:00-5:00PM TMEC 2nd Fl. Amphitheatre and Atrium 
Students and residents can be obsessed with "getting the right answer," and often find it difficult to wrestle with a problem for more than a few moments. Lack of certainty about an answer can evoke a sense of unease and stress, and getting the wrong answer can be devastating. This session will address the great learning value associated with the "unknown"  and with making mistakes, and will explore strategies to motivate students to address learning as more than an enterprise designed to acquire facts.     
Stuart Firestein, PhD. Professor, Department of Biological Sciences --Columbia University 
Science succeeds by failing, a lot.  However we too often omit this perspective in our teaching by leaving out the crucial failures and only telling a heroic narrative - or worse no narrative at all - just the facts.  Failing to teach failure gives students a distorted view of the process and does not create critical thinking that will help them to understand the failures they will inevitably experience. The question then is how do we teach failure successfully?
Dan Rothstein, EdD, Co-Director, The Right Question Institute Cambridge, MA 
What's wrong with the right answers? If you've asked the wrong question, the answer won't be of much help. Students arrive at medical school after years of excelling at giving the right answers to questions posed to them. When and how will they learn to ask their own questions? The skill must be deliberately taught, for students will frequently face cognitively perplexing and emotionally fraught challenges for which there is not one readily apparent, simple and correct answer. They need to learn how to wield the skill of question formulation as a flashlight. It won't guarantee an answer, but it will make for a much more efficient search than groping in the darkness. 
For more information click here 
Inter-Hospital Collaborative: Boston Children's Hospital and Cambridge Health Alliance - RSVP
Holly Gooding, MD, MSc, Instructor in Pediatrics, Boston Children's Hospital
Zev Schuman-Olivier, MD,Clinical Instructor of Psychiatry at Harvard Medical School, Cambridge Health Alliance;Adjunct Assistant Professor of Psychiatry at Dartmouth Medical School
Wednesday, April 15, 2015 - 4:15-5:30 pm TMEC 250
Medical Education Grand Rounds: - RSVP  
Diana Wohler, BS and Arjun Suri, BS, both candidates for the MD from HMS
Wednesday, April 22 2015 4-5:30 PM
Harvard Medical School's mission is "To create and nurture a diverse community of the best people committed to leadership in alleviating human suffering caused by disease." In this grand round, we will discuss ways in which we fill this leadership mission and opportunities for growth.  We will begin with a presentation of a national landscape analysis of leadership curricula at US medical schools, followed by a case study in leadership for systems improvement started by HMS students.  We will conclude with a discussion of implications for integrating additional leadership training in the Pathways curricula in order to fulfill HMS's mission.
Medical Education Grand Rounds: Designing a Post-Clerkship Curriculum for Pathways: Creative Ideas and Best Practices- RSVP
Edward M. Hundert, M.D, Dean for Medical Education, Harvard Medical School
Bonnie M. Miller, M.D., Senior Associate Dean for Health Sciences Education and Associate Vice-Chancellor for Health Affairs, Vanderbilt School of Medicine
Friday, May 1, 2015- 7:30-9:00AM TMEC 227
The launch of the Pathways curriculum this summer will make possible a completely new approach to the post-clerkship curriculum at HMS.  With 19 months between the end of the PCE and graduation, novel opportunities can be considered for integrated science courses as well as new approaches to clinical electives and sub-internships, scholarly research, and more.  In this session, Dr. Hundert will introduce some ideas for discussion about how HMS might consider the planning for the post-clerkship curriculum, and Dr. Miller will describe the approach that Vanderbilt School of Medicine has taken, having moved their core clerkships to year two to create this same opportunity.  Participants will be encouraged to ask Dr. Miller about details of the Vanderbilt experience and to give Dr. Hundert input on how HMS should move forward in designing years three and four of Pathways. 
Inter-Hospital Collaborative: Advancing consultative medicine through teaching-  RSVP
Eli Miloslavsky MD, Instructor in Medicine, Massachusetts General Hospital
Jakob McSparron MD, Instructor in Medicine, Beth Israel Deaconess Medical Center
Wednesday, May 13, 2015 - 4:15-5:30 pm TMEC 250
The presenters will explore the teaching interaction between residents and fellows in Internal Medicine and describe interventions to improve this interaction.
Academy Symposium: The Many Flavors of Scholarly Writing: Possibilities and Practicalities- RSVP
Thursday, May 14, 2015 1:00-3:30PM
This mini-symposium by the HMS Academy Workgroup on Writing for Scholarship will discuss multiple avenues that are available for scholarly medical writing in addition to writing scientific articles for peer-reviewed journals. The symposium will feature a Keynote Address by Dr. Atul Gawande who will discuss his career in medical writing and the approaches physician-writers take to writing for general audiences. The Keynote will be followed by four concurrent workshops on 1) writing and editing textbooks, 2) common ethical issues in medical/scientific writing; 3) practical ways to overcome common writing challenges to develop a successful writing strategy, and 4) writing grant proposals.
Academy Spring Social
Tuesday, June 2, 2015 4-5:30PM Alumni Atrium- 3rd Fl. Gordon Hall 
Medical Education Grand Rounds: For Modern Pedagogy, Do We Lecture or "Flip"? And How? An Exercise and Analysis of Animating the Classroom- RSVP
David Hirsh, MD, Associate Professor of Medicine, Associate Director of the HMS Academy
Friday, June 5, 2015- 7:30-9:00AM TMEC 227
What can moral philosophy teach about modern pedagogy? As education planners increasingly design time in class to be active, participant-oriented, iterative, developmentally-aligned and effective, the requirements of teachers are changing. To stretch participants' pedagogic abilities and orientation, this session will engage the participants in a dynamic live-exercise in moral philosophy. Thereby, learners will take part in, consider, and assess aspects of dynamic pedagogy that they might apply in their contexts. Just as serving patients is ultimately a "moral practice," so, too, will be this session…
---
Links:
Our
Mission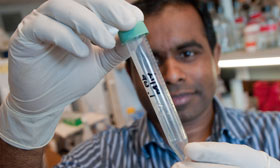 To create and nurture a diverse community
of the best people committed to leadership in alleviating human suffering caused by disease