Academy Events
Academy Events
All individuals within the HMS community who teach in classroom or clinical settings are invited to participate in Center activities.
---
Links:
Faculty Development Workshops
Interest Group Symposia
Inter-hospital Collaborative
Medical Education Grand Rounds
Annual Symposium on the Science of Learning
---
Medical Education Inter- Hospital Collaborative : Discussion of an Educational Research Methodology: Textual Analysis 
Massachusetts General Hospital & Brigham and Women's Hospital - RSVP 
Wednesday, February 10, 2016 
4:15-5:30 PM
TMEC 250
Nora Osman, MD, Assistant Professor of Medicine, Brigham and Women's Hospital 
Kathryn L. Butler, MD, FACS Instructor in Surgery, Associate Director of the Surgery Clerkship, Massachusetts General Hospital
The Medical Education Inter-Hospital Collaborative aims to share a selection of educational initiatives and research projects emanating from our HMS affiliated hospitals. From these sessions, faculty can learn about exciting educational work being conducted in the clinical environment, develop collaborations between individuals with similar interests, and share best practices.  Each program includes presentations from faculty at two different HMS hospitals.
In this session, we will explore textual analysis as applied to two studies of medical students.  This session will provide you with an introduction to this research methodology and give you an opportunity to see how it is applied to education research within the HMS system.
For more information click here
---
Resident as Teacher Academy Interest Group Symposium: Teaching and Learning from Consultation -RSVP
Thursday, February 25, 2016
3:00-5:00 PM
TMEC RM 128 
The frequency of consultation in inpatient medicine is increasing. Therefore, the specialty consultation represents an important opportunity for resident work-based learning. Teaching in the setting of inpatient consultation may also have a broad reaching impact by improving patient care, enhancing critical thinking by our learners, empowering the primary team to participate in care decisions and improving the teaching skills of future faculty. However, teaching in the setting of consultation can be challenging due to multiple factors.
This symposium will examine factors affecting the consult interaction, propose interventions to enhance the consult interaction, particularly between residents and fellows and focus on two skills important for teaching during consultation 1) how to ask effective questions to engage and assess the learner and 2) utilize a framework for teaching in the time-limited setting of consultation.
The symposium will provide participant trainees skills that can be used to teach during consultation and will help program directors and consultants teach such skills to trainees. 
For more information click here 
---
Academy Membership Meeting & 
Spring Social - RSVP
Wednesday, March 09, 2016
4:00-5:30 PM
HMS Alumni Atrium, Gordon Hall 3rd Fl
Please join your colleagues and friends in the HMS Academy at our Spring Social and Academy Meeting. It will be an informal gathering to get together, have some refreshments and share your passion for education. This event is for HMS Academy Members.
Hope to see you there! 
---
Faculty Development Workshop sponsored by the Cross Cultural Care Academy Interest Group: Giving voice to The "Silent" Curriculum: Cultural Sensitivity, Explicitly Reflection, and the Role of the Bystander in Medical Education - RSVP
Monday, March 14, 2016 
3:30-5:00 PM 
TMEC 306
Faculty Planning Committee: 
Sigall Bell, MD; Katie Brooks MSIV (Brown Med Sch, Providence RI); Alex Green, MD; Jennifer Kesselheim, MD; Jason Fogler, PhD; Alan Woolf, MD; Jennifer Potter, MD
Facilitators: 
Jason Fogler, PhD; Jennifer Kesselheim, MD;
Danielle Olveczky, MD 
Panelists: 
Sherri-Ann Burnett-Bowie, MD; Jennifer Potter, MD; 
Karen Winkfield, MD PhD
The healthcare community is working to promote a more multiculturally aware and tolerant climate for all stakeholders, including patients, families, staff members, faculty and students.  Numerous challenges remain: What do you do when a clinic patient asks to see a 'white' doctor?  Are you aware when the 'silent curriculum' shows up in your teaching?  Under the stress and pressure of patient care, have we ever made insensitive jokes to blow off steam -- or laughed upon hearing a colleague make an insensitive joke?  Prejudice and discrimination remain critical issues for all Americans, as painfully apparent in recent events taking place in Ferguson Missouri, New York City, Baltimore Maryland, and elsewhere.  As educators we have a duty to learn how to respond productively when we witness verbal and nonverbal expressions of unconscious bias with regard to a person's perceived race, ethnicity, sexual orientation, gender identity, religion, ability status, or other sociocultural characteristics. Mitigating the harm that can result from such biases is possible by increasing awareness of and examining our own attitudes and learning to speak up as bystanders. In this case-based workshop, participants will examine the challenges posed by the silent curriculum, using interactive exercises. We will explore narratives from our own experiences, including both faculty and student perspectives.  In exploring implicit biases in medical education through role modeling and dialogue, we intend to set the tone for a model community, one which makes such challenges explicit, with a commitment to reflection, mindful choices, and respectful discourse within our community of learners and educators.
---
Medical Education Inter-Hospital Collaborative: Boston's Children Hospital & Mount Auburn Hospital
Save the Date- Complete Details Coming Soon
Wednesday, March 16, 2016
4:15-5:30 PM 
---
Medical Education Grand Rounds: Curriculum development consultants: Integrating the learner's perspective in curriculum reform - RSVP
Friday, March 18, 2016
7:30-9:00AM
TMEC 250
Jordan Douglas Anderson, BS, Second Year Medical Student, Harvard Medical School  
Christopher Fox Calahan, BS, Second Year Medical Student, Harvard Medical School
Nationally, medical educators are increasingly involved in educational transformation efforts. In undergraduate medical education, educators are employing pedagogy that minimizes traditional lecture-based learning in favor of more deliberative and collaborative learning. In such reform efforts, student perspectives on effective instruction provide a key resource. However, maximizing students' constructive engagement poses logistical and structural challenges.
To support the curriculum reform effort at Harvard Medical School (HMS), a group of medical students developed an innovative "Curriculum Development Consultant" model. This program connects students to the curriculum development processes and aids faculty as they transition to a new pedagogy.
Since launching this program in August 2015, students have performed over twenty consultations covering a diverse array of courses and topics. In this Medical Education Grand Rounds, HMS student leaders will present this model and discuss faculty and student feedback on this approach to advancing and enriching curriculum reform.
---
Medical Education Grand Rounds: Title to be Determined - RSVP
Wednesday, April 06, 2016
4:00-5:30 PM
TMEC 250
Edward Hundert, MD, Dean for Medical Education, Harvard Medical School
---
Faculty Development Workshop sponsored by the Cross Cultural Care Academy Interest Group: Diversity as a Quality Indicator in Medical Education - RSVP
Friday, April 08, 2016
7:30-9:00 AM
TMEC 306
Elorm F. Avakame, Third Year Medical Student, HMS
Daniele Olveczky, MD, Instructor in Medicine, BIDMC
Clyde Lanford (Lanny) Smith, MD, MPH, DTM&H Assistant  Professor of Medicine, BIDMC
Nancy Torres-Finnerty, MD, SFHM, Assistant Professor of Medicine, BIDMC  
Recognition of the importance of diversity as an indicator of quality in medical education acquires heightened importance when education is connected to health care. The presence of under-represented minority (URM) clinician-educator role models provides greater opportunities for inclusive teaching, mentorship and culturally appropriate care. Conversely, the absence of URM representation in faculty can lead to gaps in culturally appropriate and inclusive teaching. These gaps include situations in which patients, students, or faculty show overt or implicit racial bias toward one another without being aware. The purpose of this workshop is to explore how diversity enhances quality in medical education, to inspire recruitment of diverse faculty within medical training programs, and to demonstrate ways to avoid and remediate problematic situations through an evidence-based diversity toolkit. By incorporating diversity into medical education and recognizing diversity as an indicator of its quality, clinicians will be better equipped to provide excellent cross cultural care, which has been shown to improve patient outcomes and reduce health disparities. 
---
Annual Spring Symposium on the Science of Learning: Bouncing Back: The Science of Resiliency- RSVP 
Thursday, April 28, 2016
9:30-12:00 PM
Armenise Amphitheater in the Warren Alpert Building ​ 
Life is full of challenges. We all experience successes and failures. Unfortunately, everyone is touched at some time by death in their family, an unexpected accident, a disappointment. Some people, when faced with adverse circumstances are able to assess the situation, see the "silver lining" in the clouds on the horizon and move into the future with hope; others are mired in seeming tragedy of the moment. What is the difference between these individuals? Are there predictors of how a person will react to the inevitable difficulties of life?
Within medicine today, we hear increasingly about burnout and depression among our students, trainees and practicing physicians.  There have been reports of increasing numbers of suicides among trainees. All of this has occurred despite the implementation of duty hours and more attention to safe learning environments.  In this context, the 2016 Symposium on the Science of Learning will focus on the way the brain responds to stress and the impact of research findings for the behavioral responses which ensue. We will examine the development of resilience in the face of failure or adversity while exploring ways in which faculty can support students to aspire to high achievement.
For more information Click here 
---
Medical Education Grand Rounds: Title to be Determined - RSVP
Friday, May 06, 2016
7:30-9:00 AM
​TMEC RM 250 
Barbara Cockrill, MD, Harold Amos Academy Associate Professor, Director of Faculty Development, The Academy at Harvard Medical School 
---
Medical Education Grand Rounds: Title to be Determined - RSVP
Friday, June 10, 2016
7:30-9:00 AM
​TMEC RM 250 
Carol K. Bates, MD, Associate Dean of Faculty Affairs, Harvard Medical School 
---
Symposium sponsored by the Simulation Academy Interest Group
Save the Date Complete Details Coming Soon
Thursday, June 16, 2016
3:00-5:00 PM  
---
Our
Mission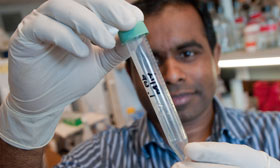 To create and nurture a diverse community of the best people committed to leadership in alleviating human suffering caused by disease