Academy Events
Academy Events
All individuals within the HMS community who teach in classroom or clinical settings are invited to participate in Center activities.
---
Links:
Faculty Development Workshops
Interest Group Symposia
Inter-Hospital Collaborative
Medical Education Grand Rounds
Annual Symposium on the Science of Learning
---
Annual Spring Symposium on the Science of Learning: Bouncing Back: The Science of Resiliency- RSVP 
Thursday, April 28, 2016
9:00-12:00 PM
Armenise Amphitheater in the Warren Alpert Building ​ 
Life is full of challenges. We all experience successes and failures. Unfortunately, everyone is touched at some time by death in their family, an unexpected accident, a disappointment. Some people, when faced with adverse circumstances are able to assess the situation, see the "silver lining" in the clouds on the horizon and move into the future with hope; others are mired in seeming tragedy of the moment. What is the difference between these individuals? Are there predictors of how a person will react to the inevitable difficulties of life?
Within medicine today, we hear increasingly about burnout and depression among our students, trainees and practicing physicians. There have been reports of increasing numbers of suicides. All of this has occurred despite the implementation of duty hours and more attention to safe learning environments. In this context, the 2016 Symposium on the Science of Learning will focus on the way the brain responds to stress and the impact of research findings on our understanding of the behavioral responses which enhance or degrade our ability to deal with stress. We will examine the development of resilience in the face of failure or adversity while exploring ways in which faculty can support students to aspire to high achievement.
Prospection 1.0
Daniel Gilbert, Ph.D.
Edgar Pierce Professor of Psychology
Department of Psychology
Harvard University
Resilience: The Science of Mastering Life's Greatest Challenges 
Dennis S. Charney, M.D.
Anne and Joel Ehrenkranz Dean of the Icahn School of Medicine at Mount Sinai
President for Academic Affairs for the Mount Sinai Health System
Click here For more information 
---
Medical Education Grand Rounds: Teaching in new ways: The importance of faculty development - RSVP
Friday, May 06, 2016
7:30-9:00 AM
​TMEC RM 250 
Barbara Cockrill, MD, Harold Amos Academy Associate Professor, Director of Faculty Development, The Academy at Harvard Medical School 
In August 2015, HMS embarked on a new journey:  The Pathways Curriculum.   In a major undertaking, not only were courses completely redesigned, but the effort incorporated a change in pedagogy.  In Pathways pedagogy, learning is recognized as a joint responsibility shared by student and faculty.  Guiding principles of the Pathways pedagogy include an emphasis on critical thinking, accountability for self-directed learning, and classroom interactivity-student-student, student-teacher and teacher-teacher. 
The change in instructional methods represented a challenge for students, but also required a transformation for faculty.  How do faculty best facilitate a discussion with forty students?  How do faculty best prepare "homework" for student preparation?  Should homework be reading, videos,  prepared syllabus material?  How do faculty of different specialties best work together as paired teachers?  Although we don't have all of the answers (as the "answers" often differ for each course), we are on the way to a cohesive program. In this session, we will discuss the faculty experience and propose some "best practices" learned from the launch of the Pathways curriculum. This session is also intended to serve faculty in clinical rotations and advanced science courses to better characterize the experience of students who will be joining them soon!
---
Mentoring Academy Interest Group Symposium: Advancing your Career Development as a Medical Educator - RSVP 
Monday, May 9, 2016
3:00- 5:15 PM
TMEC Room 250
This symposium has been planned both for faculty who seek career advice for themselves and for those providing guidance for mentees.
In a prior survey of Academy members, many expressed a need for mentorship in their personal career development. This symposium will describe pathways to career development for medical educators. The symposium will begin with a panel discussion; educators representing a range of careers in medical education will share elements critical to their career success. This will be followed by small group sessions in which participants will explore a core career development theme in detail. The symposium will end with an opportunity to network with educators across the HMS community.
Click here for more information 
---
Faculty Development Workshop sponsored by the Critical Thinking Academy Interest Group: Thinking about our Thinking: An Exploration of Cognitive Bias and Clinical Reasoning Pitfall - RSVP 
Tuesday, May 10, 2016
7:30-9:00 AM
TMEC L-008
Kathleen Huth, MD, FRCPC
MMSc. Medical Education Candidate, Harvard Medical School
Lecturer, Department of Pediatrics, University of Ottawa  
Celeste Royce, MD
Instructor, Department of Obstetrics and Gynecology, Beth Israel Deaconess Medical Center  
The diagnostic process is a complex activity that relies on critical thinking skills often not explicitly taught in medical school. In light of a recent report by the Institute of Medicine on diagnostic error in health care, we are called to examine our decision-making processes and potential pitfalls as a quality imperative. The Pathways curriculum at HMS has incorporated explicit teaching of clinical reasoning skills in the context of the cognitive science about how we think.  
In this interactive workshop, participants will engage in activities that encourage metacognition, drawing from the psychological and behavioural economics literature. We will explore real clinical cases in which cognitive bias has been a contributing factor in patient morbidity and mortality. We intend for these reflections to serve as a springboard for discussion on debiasing strategies, as we address the challenge of developing an educational culture that is purposeful in fostering clinical reasoning skills in our learners. 
Click here for more information 
---
Medical Education Grand Rounds: Title to be Determined - RSVP
Friday, June 10, 2016
7:30-9:00 AM
​TMEC RM 250 
Carol K. Bates, MD, Associate Dean of Faculty Affairs, Harvard Medical School 
---
Symposium sponsored by the Simulation Academy Interest Group
Save the Date Complete Details Coming Soon
Thursday, June 16, 2016
3:00-5:00 PM  
---
Our
Mission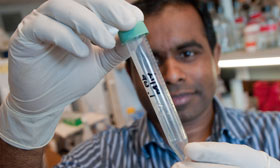 To create and nurture a diverse community of the best people committed to leadership in alleviating human suffering caused by disease