Academy Staff
Academy Staff
Richard Schwartzstein, MD
Director of the Academy
Dr. Richard Schwartzstein is the Ellen and Melvin Gordon Professor of Medicine and Medical Education. Since joining the HMS faculty in 1986, Dr. Schwartzstein has been a member of the division of pulmonary and critical care medicine at Beth Israel Hospital and now, Beth Israel Deaconess Medical Center (BIDMC). In addition to his clinical work and research on the physiology of dyspnea, Dr. Schwartzstein has devoted a substantial portion of his career to medical education. He is course director for Integrated Human Physiology, one of the core courses in the first year curriculum and has served on multiple committees with oversight of the HMS program of studies. In 2004, he was named the vice president for education at BIDMC, where he created the first hospital-based Center for Education in the Harvard system. Dr. Schwartzstein is also the executive director of the Carl J. Shapiro Institute for Education and Research at Harvard Medical School and Beth Israel Deaconess Medical Center. The Institute supports the Rabkin Fellowship in Medical Education, sponsors national conferences on key educational topics biannually, provides a range of professional development activities for physicians, and oversees the Shapiro Simulation and Skills Center. Dr. Schwartzstein has a particular interest in the cognitive processes underlying analytical reasoning and the strategies for teaching and assessing critical thinking.
Edward Hundert, MD
Director of the Center for Teaching and Learning
Dr. Edward M. Hundert, who will become the next dean for Medical Education at Harvard Medical School in October 2014, has served as the Professor in Residence of Global Health and Social Medicine at HMS, where he was director of the first year course, Medical Ethics and Professionalism, and also taught ethics in the Patient-Doctor III sequence in the third year clerkships.  He was named Associate Director of the HMS Center for Bioethics with the establishment of that new center.  An HMS alumnus, he is an internationally known academic leader, scholar, educator, psychiatrist, and medical ethicist. Over the past 20 years, he has served as president of Case Western Reserve University, dean of the University of Rochester School of Medicine and Dentistry, and associate dean for Student Affairs at Harvard Medical School. He has held professorial appointments in psychiatry, medical ethics, cognitive science, and medical humanities, with a particular focus on developing innovative institutional affiliations and curricula in medical schools and across all levels of higher education.
Dr. Hundert earned his bachelor's degree in mathematics and the history of science and medicine, summa cum laude, from Yale University, where he received Yale's Chittenden Prize "to the graduating senior with highest standing in mathematics or the natural sciences." He attended Oxford University as a Marshall Scholar, receiving the Batterbee Prize from Hertford College for "highest first class honours in philosophy, politics and economics." Four years later he earned the M.D. from Harvard Medical School, receiving the Sanger Prize for "excellence in psychiatric research." He completed his psychiatric residency at McLean Hospital, where he served as chief resident. In addition to many other teaching and mentoring awards, Dr. Hundert has been voted "the faculty member who did the most for the class" by five HMS graduating classes.
Dr. Hundert is a member of the board of TIAA-CREF.  He has previously served on the boards of the Association of American Universities, the American Association of Medical Colleges, the Liaison Committee on Medical Education, and the Rock and Roll Hall of Fame.  He co-chaired the Institute of Medicine's National Summit on Health Professions Education.  Dr. Hundert has written dozens of articles and chapters on a variety of topics in psychiatry, philosophy, medical ethics, and medical education, as well as two books: Philosophy, Psychiatry and Neuroscience: Three Approaches to the Mind (Oxford University Press, 1989), and Lessons from an Optical Illusion: On Nature and Nurture, Knowledge and Values (Harvard University Press, 1995).
Barbara Cockrill, MD
Associate Director of the Academy
Director of Faculty Development
**Coming Soon - Biography**
Amy Sullivan, EdD
Associate Director of Education Research
Amy M. Sullivan, Ed.D., is Associate Director of Education Research at the Academy, Assistant Professor of Medicine at Harvard Medical School, and Director for Medical Education Research at the Shapiro Institute for Education and Research at Beth Israel Deaconess Medical Center. Dr. Sullivan is a research psychologist with expertise in research in medical education and psychosocial oncology and palliative care. She currently serves as a member of the leadership committee of the National Academies Collaborative Steering Committee. Dr. Sullivan earned her bachelor's degree in Natural Sciences at the Johns Hopkins University, a master's degree in Counseling Psychology at Rutgers University, a doctorate in Human Development and Psychology at the Harvard University Graduate School of Education, and completed a visiting faculty research fellowship at Oxford University. She is co-author, with Carol Gilligan and Jill McLean Taylor, of a book on adolescent girls' development entitled Between Voice and Silence: Women and Girls, Race and Relationship.
Dr. Sullivan has served as a faculty member in the Department of Psychiatry at the Brigham and Women's Hospital and the Dana-Farber Division of Psychosocial Oncology and Palliative Care, and was one of the founding faculty members of the Virginia Commonwealth University School of Medicine Department of Social and Behavioral Health. Dr. Sullivan teaches both qualitative and quantitative research methods, and conducts research in patient-clinician communication related to care at the end of life. She is currently involved in research related to the curriculum reform efforts at HMS, a study of best practices in teaching critical thinking to medical trainees, and an intervention study to enhance residents' communication with families of patients in the ICU. Dr. Sullivan directs the Academy Fellowship in Medical Education Research, and recently initiated the Academy interest group in Communication, Compassion, and Empathy.
Lisa Frontado, MS EdM
Manager of Academy Programs
Lisa Frontado is the Manager of Academy Programs. Lisa manages the development, implementation and evaluation of all  Academy Faculty Development Programs, Academy Interest Groups, and Academy Membership. Lisa joined the Academy after having spent nine years at Harvard Graduate School of Education's Project Zero, a think tank which  seeks to understand and enhance learning and thinking in the humanistic and scientific disciplines at both the individual and organizational levels.  She conducted background research on issues related to thinking, learning and understanding. While at Harvard Graduate School of Education, Lisa was also part of the Learning Innovation Laboratory, a consortium of researchers and practitioners who together considered the challenges of human learning and innovation in organizations focused on scientific development, engineering, national defense,  and aviation. Lisa's interests lie in the development of critical thinking skills, reasoning attitudes, problem solving and decision-making in complex environments. Lisa is bilingual in English and Spanish.  She holds a BA in International Relations from Mount Holyoke College, an MS in Mass Communications from Boston University's College of Communication and an EdM from Harvard Graduate School of Education. 
Gilianne Jawahir
Program Coordinator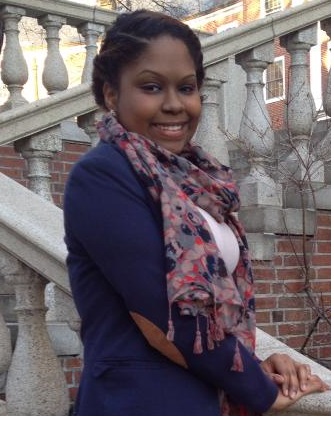 Gilianne Jawahir is the Program Coordinator at the Academy. She manages and organizes all Academy professional development programs, for example: Medical Education Day and a variety of workshops and symposiums. She works closely with: The New Tutor Orientation Programming, The Tutor Recognition Program, IRB submissions, and Academy Interest Group Meeting coordination.  Gilianne started at the Academy after graduating from Smith College, class of '13. She graduated with a B.A in neuroscience and minor in anthropology. While attending college she worked as an assistant teacher in Harlem, New York where she taught reading and mathematics skills to elementary level students. She also held positions in NYU's Bobst Library and Smith College's Neilson Library. Gilianne' interests lies in both medicine and public health-management.  She hopes to get her master's in public health with a focus in hospital administration.
Our
Mission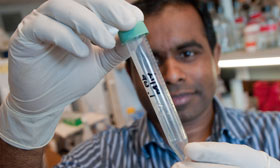 To create and nurture a diverse community
of the best people committed to leadership in alleviating human suffering caused by disease