Academy Membership Information
Academy Membership Information
Why should you join the HMS Academy?
Membership in the Academy is evidence of your commitment to education and to being an "educator," a term that implies not only a pledge to grow and improve in your own teaching but a desire to work with others, both at HMS and the greater community, to make teaching better. As a member of the Academy, you will have enhanced opportunities for collaboration and scholarship; you will be able to participate more fully in professional development activities; you will have greater access to personal mentoring; and the Academy will advocate for you, at the appropriate time, in support of academic promotion.
Membership Criteria and Responsibilities:
Evidence of Educational Leadership: Individuals who hold positions of leadership* in education or are actively engaged in educational scholarship related to medical education are eligible to apply. Leadership positions may relate to medical or graduate student education, as well as postgraduate training of residents and fellows at HMS affiliated hospitals. In addition, if you are a graduate of or currently pursuing one of the four Medical Education Fellowships: Academy Fellowship in Medical Education, The Rabkin Fellowship in Medical Education, Mount Auburn Hospital Fellowship in Medical Education, and the Academy Medical Education Research Fellowship, you are also eligible to apply.
Commitment to participate (as a learner or instructor) in a minimum of 12 hours of educational development sessions each year. Such sessions will include those for which continuing medical education (CME) credit is granted (by HMS or another institution) and are designated as meeting this requirement by HMS, hospital or graduate school education leadership (examples include: medical education grand rounds, workshops and seminars offered by the Academy at HMS and/or hospital academies/centers for education/departments, as well as courses devoted to education topics such as Harvard-Macy programs and the Shapiro Institute CME course on teaching skills).
Commitment to participate in at least three major Academy events (i.e., Medical Education Day, the annual Symposium on the Science of Learning, general Academy symposia [typically 3 hours in duration], and the annual membership meeting) every two years.
Commitment to participate in Academy committees, interest groups and activities as appropriate.
HMS Course directors and clerkship directors, as well as graduate medical education (GME) program or associate program directors are encouraged to apply.
*Examples of leadership include but are not limited to: course directors, clerkship directors, associate clerkship directors, GME program directors and associate program directors, HMS society leadership, and graduate school program directors and associate directors. Individuals who have been active within their hospital-based academy/center for education are also eligible with a letter of support from the director of that unit.
Membership terms are for two years and are renewable. Each year, Academy members will be notified if they have not met the criteria delineated above. If a member fails to meet the criteria in each of two consecutive years, membership in the Academy will be withdrawn.
Our
Mission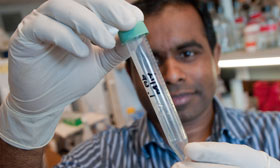 To create and nurture a diverse community of the best people committed to leadership in alleviating human suffering caused by disease