T
Anjala Tess, MD
Assistant Professor
Dr. Anjala V. Tess is a hospitalist in the Division of General Medicine and Primary Care, Department of Medicine at Beth Israel Deaconess Medical Center and an assistant professor in medicine at Harvard Medical School. During her second year as a hospitalist she served as a Rabkin Fellow in Medical Education. During this fellowship, Dr. Tess created a model to teach quality improvement to residents in the Department of Medicine housestaff program. As a Morgan Zinsser Fellow of the Academy at Harvard Medical School she directed a working group of Harvard Hospitalists to improve medical student education. She has developed and teaches in a novel QI elective that has won acclaim at national meetings. At Harvard Medical School Dr. Tess has taught in both preclinical and clinical courses. As an associate program director for the Internal Medicine Training Program she is in charge of quality and curriculum development. As a hospitalist, Dr. Tess currently teaches on the medical wards and is director of education for the hospitalist program. She has led faculty workshops in both curriculum development and patient safety education. In 2008, she was the recipient of SHM's Award for Excellence in Teaching.
Ann-Marie Thomas, MD
Instructor
Ann-Marie S. Thomas, MD is a clinician and educator with an ongoing passion to continue excelling in both areas. She completed her medical training at Temple University School of Medicine and a 5-year combined residency program in Internal Medicine (IM) and Physical Medicine and Rehabilitation (PM&R) at Temple University Hospital and Albert Einstein Medical Center in Philadelphia. She has been a member of the Dept of PM&R at Spaulding Rehabilitation Network since 1997 where she has held multiple leadership roles including Medical Director of Inpatient Rehabilitation and Medical Director of the Neuromuscular Unit. She has an appointment as Instructor in PM&R at Harvard Medical School and has been a Scholar in the Harvard Macy Program for Physician Educators and a Scholar in the Academy at HMS from 2002-2007.
Dr. Thomas has participated in teaching in the Physical Diagnosis course for 2nd year medical students from Tufts Medical School, the Patient –Doctor II and III courses at Harvard Medical School and the Medical Management of Neurological disorders course at the MGH-Institute for Health Professions. She has also taught at multiple national professional development courses and presented education-related posters. She is a member of the HMS-PM&R Resident Education Committee and also participates in teaching PM&R and IM residents. She was recognized for Excellence in teaching at HMS and was honored with the Kenneth B. Schwartz "Compassionate Caregiver Award" which recognizes the person felt to be the most compassionate caregiver in Massachusetts.
David Topor, PhD
Instructor
Dr. Topor is a Clinical Psychologist at the VA Boston Healthcare System. He received his M.A. and Ph.D. in clinical psychology from The University of North Carolina at Greensboro and completed his postdoctoral fellowship at Brown Medical School.
He serves as the director of the Cognitive Behavioral Therapy course in the Harvard Medical School South Shore Psychiatry Residency Program.
Katharine Treadway, MD
Gerald S. Foster Academy Associate Professor of Medicine
Dr. Treadway, a general internist, graduated from University of Pennsylvania (BA, MD) and trained in medicine at MGH, where she also completed a fellowship in hypertension/primary care. She has been co-director of Pt/Dr II at MGH since 1992 and has integrated a number of innovations into the course, including "selectives" to enhance areas of students' uncertainty, case studies to teach assessment and planning, incorporation of the Heart Sound Simulator, and a model for teaching students about communicating difficult news to patients in collaboration with the Wellness Community. She has been nominated numerous times for the Faculty Prize for Excellence in Teaching.
Our
Mission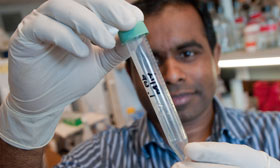 To create and nurture a diverse community
of the best people committed to leadership in alleviating human suffering caused by disease