R
Subha Ramani, MBBS MMEd MPH
Assistant Professor of Medicine
Dr. Subha Ramani is a general internist at the Phyllis Jen Center for Primary Care, Brigham and Women's Hospital. A graduate of Stanley Medical College, University of Madras, India, she completed Internal Medicine Residencies in India and the US and a General Medicine Fellowship at Boston University School of Medicine. Advanced educational training include a Masters in Medical Education at the University of Dundee, UK, the Stanford Faculty Development Program and Harvard Macy Programs: Program for Educators in Health Professions, A Systems Approach to Assessment in Health Professions Education and Leading Innovations in Healthcare & Education. During her tenure at Boston University School of Medicine between 1998 and 2012, she taught medical students and residents, engaged in curriculum development, assessment of trainees and faculty development. Her educational roles include: Director of Evaluation for the Internal Medicine Residency Program at BWH; PDII Site Director for Brigham and Women's Faulkner Hospital; Course Director, Quantitative research methods, MMSc in Medical Education at HMS; and Core faculty and Steering Committee member of the Harvard Macy Program for Educators. Her academic interests include curriculum design, assessment of trainees with an emphasis on bedside teaching, clinical skills development, and faculty development for clinical educators.
Eileen Reynolds, MD
Associate Professor of Medicine
Dr. Reynolds graduated from Harvard College and Harvard Medical School, trained in primary care medicine at UCSF, and completed a fellowship in general internal medicine at Penn and a faculty fellowship in medical education research at the AAMC. She has held numerous leadership positions in education at UCSF, Penn and BIDMC, where she is Director of the Medicine Residency Program. She was President of the Mid-Atlantic Region of the SGIM, and chaired the Scientific Program of the 2001 Annual Meeting. She received the John M. Eisenberg Teaching Award at Penn and was named Outstanding Nutrition and Prevention Tutor at HMS in 2001.
Joseph Rhatigan, MD
Assistant Professor
Joseph Rhatigan MD is the director of the Global Health Equity Residency Program at the Brigham and Women's Hospital in Boston, MA where he is a faculty member in the Division of Global Health Equity and an Assistant Professor at Harvard Medical School and the Harvard School of Public Health. Dr Rhatigan graduated from Harvard Medical School and completed his residency in Internal Medicine at Brigham and Women's Hospital, where he practices hospital medicine. He has held a number of leadership positions in post graduate medical education. As one of the key faculty members of the Harvard Global Health Delivery Project, he has helped create numerous case studies of global health care delivery projects and does research on health systems strengthening. He is one of the co-directors of Harvard's summer program in Global Health Effectiveness.
Jeremy Richards, MD MA
Instructor in Medicine
Dr. Richard's reserach is focused on cognitive development and clinical decision-making, with an emphasis on the role of curiosity and its influences on critical thinking in medical learners. His research interests center on developing quantitative methods of studying the effects of educational interventions on learners with a goal of generating better teachers, better modes of teaching, and ultimately better physicians. In addition to research activities, Dr. Richards is involved in numerous teaching activities involving medical students and residents. In 2011, he became the Course Director for the Respiratory Pathophysiology course for second-year medical students. Additionally, he serves as a tutor for the Integrated Human Physiology first-year course, a tutor for the Cardiovascular Pathophysiology second-year course , and a Case Conference leader for the third-year medical student Principal Clinical Experience course. His clinical interest is in caring for critically ill patients in the ICU.
 
Hope Ricciotti, MD
Associate Professor
Dr. Ricciotti has been the Director of the Core Harvard Medical School OBGYN Clerkship at Beth Israel Deaconess Medical Center (BIDMC) since 2000. She also functions as the Chair of the OBGYN Clerkship Director's Committee at Harvard Medical School. She is Vice Chair for Education for the Department of Obstetrics and Gynecology and Program Director for the Residency Program in Obstetrics and Gynecology at BIDMC. Her educational research projects include use of simulation to complement clinical teaching and improve patient safety, and virtual patients and simulated students as a method for medical student and resident education. She is first author of a normal obstetrical virtual patient, which was created from a Macy Virtual Patient grant from the Shapiro Institute for Education and Research at Harvard Medical School, and she directs the OBGYN Resident as Teacher Program at BIDMC. She is the recipient of numerous teaching awards, including the 2008 Faculty Prize for Excellence in Teaching at Harvard Medical School and the 2009 Best Clinical Instructor at Beth Israel Deaconess Medical Center from the Harvard Medical School Graduating Class.
Elizabeth Rider, MD MSW
Assistant Professor of Pediatrics
Elizabeth A. Rider, MSW, MD is the Director of Programs for Communication Skills, Stoeckle Center for Primary Care Innovation, MGH and Director of Academic Programs, Institute for Professionalism and Ethical Practice, Children's Hospital. She graduated from Harvard Medical School, completed residency at Children's Hospital and fellowship at MGH. Dr. Rider and colleagues implemented communication skills assessment across the HMS curriculum. She was Coordinator of Faculty Development for the Resident as Teacher Initiative, Patient/Doctor III tutor, Primary Care Mentor, and Harvard Macy Scholar and Faculty. Dr. Rider directs 3 courses and teaches and consults nationally and internationally on the teaching and assessment of communication skills, relationship-centered care, teaching, and medical education program development. Dr. Rider is Co-Chair of the Medicine Academy, National Academies of Practice, and co-author of the book, A Practical Guide to Teaching and Assessing the ACGME Core Competencies.
 
David Roberts, MD
Associate Professor of Medicine
Dr. David H. Roberts is an Associate Professor of Medicine at Harvard Medical School (HMS), and he is the Director of Faculty Development for the Pulmonary, Critical Care & Sleep Division at the Beth Israel Deaconess Medical Center (BIDMC). His clinical practice as a pulmonologist is focused on patients with dyspnea and pulmonary hypertension. Dr. Roberts is a graduate of both the Harvard-Macy program and the Rabkin Fellowship in Medical Education at BIDMC.
Dr. Roberts is the Associate Director of the Carl J. Shapiro Institute for Education and Research and Director of Undergraduate Medical Education at BIDMC. Dr. Roberts has won several major teaching awards including the "Teacher of the Year" award in the Combined Harvard Program in Pulmonary Medicine (2005), the HMS Faculty Prize for Excellence in Teaching (2006), and the BIDMC's S. Robert Stone Award (2007).
Laura Rock, MD
Instructor in Medicine
Dr. Rock is an educator and Intensive Care physician at Beth Israel Deaconess Medical Center and an Instructor of Medicine at Harvard Medical School. She is the Director of Simulation for the Department of Medicine at BIDMC. A native New Yorker and former opera singer, she received a B.A. with honors in History and Music from Carleton College and M.D. from Columbia University College of Physicians & Surgeons. She completed Residency in Internal Medicine at Stanford University and fellowship in Pulmonary and Critical Care Medicine at Boston Medical Center. 
Dr. Rock's professional activities include attending in the Medical Intensive Care Unit, teaching, and communication education research. As the Director of Simulation  for the Department of Medicine she designs and teaches numerous courses for learners ranging from students to faculty, including: communication with patients and with family of critically ill patients, interprofessional code leadership and team training, 'rapid response training,' individual training in clinical decision making and communication and central line insertion. She is co-investigator and faculty director for a simulation-based course to teach residents communication skills in the Medical Intensive Care Unit, which is funded with support from the Picker Institute. She was selected as the 2011-2012 Putnam Scholar, awarded by the American Academy on Communication in Healthcare, and as a Katherine Swan Ginsburg Inaugural Faculty for her role in promoting humanism in medicine. Dr. Rock is active in Harvard Medical School courses and received the Harvard Medical School Excellence in Tutoring Award in 2009, an award granted by students' evaluations. 
Other responsibilities include teaching medicine house staff and critical care fellows in the medical intensive care unit. Dr. Rock's main educational interests include promoting effective and empathic communication, expanding the use of high fidelity simulation in clinical training and promoting learning through curiosity and respect in the simulation and clinical setting.
Carl Rosow, MD
Celeste Royce, MD
Instructor
Dr. Celeste Royce is a generalist Ob/GYN at Beth Israel Deaconess Medical Center .  She sees patients at Bowdoin Street Health Center, where she is the director of Ob/GYN services, and is the Associate Director for the ObGYN residency at BIDMC. She attended UCLA for medical school and  completed her Ob/GYN  residency training at Harbor/UCLA Medical Center in Torrance ,California.  She has been a faculty member at HMS since 2010, involved in teaching medical students and residents. She has  served as  preceptor and associate clerkship director for the Ob/GYN third year clerkship at BIDMC . Her interests include the use of simulations in medical education,  teaching at the bedside and in small groups, and addressing health care access disparities in underserved populations.
 
Christiana Russ, MD
Instructor
Christiana M. Russ M.D., Instructor in Pediatrics, Children's Hospital Boston. Dr. Russ is a pediatric hospitalist who graduated from Washington University in St. Louis as a systems science engineer and subsequently trained in medicine at the University of Tennessee, Memphis. She is an educator and clinician in the Intermediate Care Program, a high acuity inpatient unit; and she is rotation director for the Boston Combined Residency Program (BCRP) Pediatric Global Health Electives, working through the Children's Hospital Boston Center for Pediatric Global Health. She is currently a Rabkin Fellow in Medical Education, and is developing global health curriculum and programming for pediatric residents. Her global health work is based in Eastern Africa, primarily Kenya, with a focus on improving health in under-resourced areas by augmenting medical education in hospitals and clinics, and community education for the patients that they serve.
Our
Mission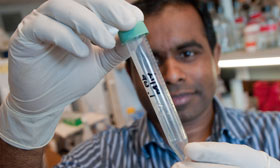 To create and nurture a diverse community
of the best people committed to leadership in alleviating human suffering caused by disease