L
Alan Leichtner, MD
Associate Professor of Pediatrics
Dr. Leichtner is the Associate Chief of the Division of Gastroenterology and Nutrition and Children's Hospital Boston. As Medical Director of the Office of Faculty Development, he has founded and directs a new hospital-based academy for medical educators at CHB, whose mission is to foster scholarship in medical education and support the career development of medical educators. Currently, there are more than 60 active members. Dr. Leichtner has been a teacher and advisor to pediatric residents and more than 100 pediatric gastroenterology fellows. He serves as the Chair of the Training Committee of the North American Society for Pediatric Gastroenterology, Hepatology, and Nutrition, which is tasked with rewriting guidelines for fellowship training. Dr. Leichtner's educational projects include production of a novel series of patient education videos for families of children with chronic illness and educational comic books for the affected children.
Andrew H. Lichtman, MD PhD
Professor of Pathology
Dr. Lichtman is has been a staff pathologist and a principal investigator in the Brigham and Women's Hospital Department of Pathology since 1987.  His research area is T lymphocyte-mediated immunity and immunopathology, with a focus on immune mechanisms in cardiovascular disease.  He has been an active participant in medical education at HMS throughout his career, as a lecturer, tutor, lab instructor, course developer, and director of core curriculum Immunology and General Pathology courses. He is currently Co-Director of "Immunology, Microbiology, and Pathology" in the first year MD curriculum.  Dr. Lichtman is also a coauthor of two immunology textbooks, and directs and teaches in several post-graduate immunology courses. He has been a member of many HMS curriculum development and oversight committees and currently serves on the HMS Promotion and Review Board and as co-chair of the HMS Subcommittee on Assessment of Students.
 
Clifford Lo, MD ScD
Assistant Professor of Pediatrics
Clifford Lo, MD, PhD is the Director of the Harvard Human Nutrition Program, Medical Education Coordinator of the Harvard Medical School Division of Nutrition, Director of the Home Parenteral Nutrition Program at Children's Hospital, Boston, and Assistant Professor of Pediatrics and Nutrition at Harvard Medical School and Harvard School of Public Health. His training was at UCLA, Stanford, MIT, Massachusetts General Hospital, and he was a Fulbright Scholar and Royal Society Fellow at Cambridge University, England. He has been Director of the Nutrition Support Service at Children's Hospital, Boston, one of the largest Pediatric Clinical Nutrition services in the world. His interests include vitamin D and calcium metabolism, and parenteral nutrition. He teaches several courses in nutrition at Harvard Medical School and Harvard School of Public Health, and has recently been a Visiting Professor in Britain, China, Laos, Poland, Nepal and Japan.
Beth Lown, MD
Assistant Professor of Medicine
Beth Lown, a general internist, graduated the Tufts University School of Medicine, and completed her post-graduate training at the Beth Israel Hospital. She is Co-Director of the Harvard Academy Fellowships in Medical Education and Director of Faculty Development and Faculty Fellowships in Medical Education at Mount Auburn Hospital. Dr. Lown is Medical Director of the Kenneth B. Schwartz Center.
Dr. Lown has a strong interest in interpersonal and communication skills, and teaches a relationship-centered approach to the psychosocial and emotional aspects of healthcare to learners across the continuum of medical education. She served on the National Board of Medical Examiners' Task Force on Communication Skills, Committee for Standard Setting, and currently serves on the Case Materials Development for Clinical Skills Step 2 of the United States Medical Licensing Examination.
Dr. Lown collaborates with national and international partners in teaching and research in healthcare communication and medical education. She has used mixed methods of research including qualitative and emergent research methods to inform education including curricular design, assessment instruments, and learner and program evaluation.
Our
Mission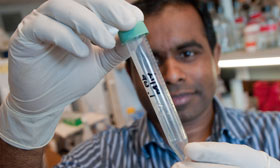 To create and nurture a diverse community
of the best people committed to leadership in alleviating human suffering caused by disease