D
Charles Day, MD MBA
Associate Professor of Orthopedic Surgery
Dr. Charles Day is the Director of the Orthopedic curriculum at Harvard Medical School; his medical school responsibilities include being the course director for the Human Systems Orthopedic block and the centralized musculoskeletal examination sessions for the Patient-Doctor II course. He is also the Chief of Hand and Upper Extremity Surgery and the Director of the Orthopedic Hand Fellowship at Beth Israel Deaconess Medical Center.
Dr. Day received his B.A. from Stanford University, M.D. from UC San Francisco and M.B.A. from the University of Pittsburgh. He completed his orthopedic surgery residency at the University of Pittsburgh Medical Center. And he finished his formal clinical training with an orthopedic hand surgery fellowship at the Barnes-Jewish Hospital of Washington University, St. Louis. While practicing as an academic hand surgeon at the BIDMC, he also completed a Rabkin Medical Education Fellowship.
His primary educational research endeavor is to integrate and assess the musculoskeletal curriculum in medical schools. Other educational research projects include developing specific strategies to improve diversity within orthopedic surgery and examining the effectiveness of a surgeon leadership program. Clinical research interests include wrist pathology, elderly wrist fractures, wrist motion, circumduction, epidemiology of hand surgery and wrist arthroplasty. He has over 40 peer reviewed scientific articles and written 11 book chapters. He is a recipient of the 2010 Young Mentor Award at HMS, and a member of the HMS Council of Mentors.
 
Monica DeMasi, MD
Clinical Instructor in Population Medicine
Dr. Monica DeMasi is a family physician at Union Square Family Health, a community health center in Somerville affiliated with the Cambridge Health Alliance. She graduated in 1999 from Case Western Reserve University School of Medicine and completed her residency in family medicine at Brown University. She is a clinical instructor. She is the medical student coordinator for her site. She teaches at the family medicine residency 1 day per week. In 2001 she was CHA's family medicine champion for translational research. Dr. DeMasi was a 2011 Innovation in Primary Care Fellow through the Harvard Center for Primary Care and in 2012 will take on the role of Senior Innovation Fellow. She is also the Student Scholar Program Coordinator for the Center for Primary Care Center and will be coordinating Center efforts to inspire and engage medical students on primary care topics. Her clinical interests include clinical innovation in health care delivery, cultural competence, physician advocacy, serving the underserved, immigrant health, Latino/Brazilian health and teaching/promoting the values of primary care.
Chandlee Dickey, MD
Assistant Professor of Psychiatry
Dr. Chandlee Dickey is the Training Director of Harvard South Shore Psychiatry Residency Program (HSS) at VA Boston Healthcare System.  She serves as a committee member of the VA Harvard Department of Psychiatry Promotions Committee and is Site Director for the medical school's Psychopathology course.  At HSS she is the Course Director for the Interviewing Skills, Introduction to Neuropsychiatry, and Transition to Outpatient courses.  She has developed a novel leadership track for residents, Creating Opportunities for Organizational Leadership (COOL), in which residents lead process teams to effect organizational change.  She contributes nationally thorough her participation in the American Association of Directors of Psychiatric Residency Training Programs as a member of the Executive Committee and as Chair of the Regional Representatives.  She received her BA from Oberlin College majoring in East Asian Studies (Chinese) and MD from Washington University, St. Louis.  She trained in Psychiatry at Johns Hopkins Hospital where she was Chief Resident followed by two fellowships, a clinical Neuropsychiatry Fellowship at Beth Israel and Brigham & Women's Hospitals, and a research fellowship in imaging at the VA and Brigham & Women's.
 
Jules Dienstag, MD
Dean of Medical Education, Harvard Medical School
Eliazbeth Doherty, MD
Instructor in Pediatrics
Elizabeth G. Doherty, M.D. is a neonatologist at Boston Children's Hospital.  She is an Instructor of Pediatrics at Harvard Medical School and a member of the Division of Newborn Medicine at Boston Children's Hospital. She graduated from Dartmouth College in 1989 with a degree in Classics (minor in Spanish).  She graduated from The University of Vermont College of Medicine in 1998, completed Pediatrics Residency at MGH in 2001, and the Harvard Combined Neonatal-Perinatal Fellowship (Boston Children's Hospital) in 2004.  Elizabeth is a Harvard Macy scholar and a graduate of the Morgan Zinsser Academy Fellowship in Medical Education.
She is an active member of the Academy at BCH where she continues to collaborate with others on medical education research projects. She is a co-educator for the interdisciplinary training program, Teamwork Training for the Early Detection and Management of Crisis Events in the NICU.  Elizabeth is the physician lead for the Persistent Pulmonary Hypertension of the Newborn (PPHN) Standardized Clinical Assessment and Management Plan (SCAMP).  Another research focus of hers is within the evaluation process for Harvard Neonatal-Perinatal Fellows.  She has implemented a 360-Degree Tool for fellow assessment. Elizabeth collaborated with Dara Brodsky, M.D. to write, "Bedside Teaching: Rediscovering a lost art," published in NeoReviews, April 2012.   She will be launching a pilot study: Implementing Bedside Teaching within the Harvard Neonatal-Perinatal Fellowship Program, Fall 2012/Winter 2013. In collaboration with Dr. Anne Hansen and Dr. Ceara McNiff, Elizabeth has helped launch a Community Outreach and Education Program (2009-current) for Boston Children's Hospital Satellite Special Care Nurseries. The aim of the program is to establish a joint quality assurance/quality improvement process for the purpose of evaluating and enhancing the quality of care provided to patients transferred to or transported by BCH.
 
Frank Drislane, MD
Associate Professor of Neurology
Dr. Drislane, an epilepsy specialist, graduated from Dartmouth, Stanford (MS, chemistry), Yale (MD) and Harvard (MPH) and trained in medicine and neurology at Boston City and Beth Israel Hospitals. He is Director of the Neurology Clerkship and Neurology Residency Program and Co-Director of the Advanced Neurology Clerkship at BIDMC. With students, he founded the Student Interest Group in Neurology at HMS. He has received several teaching awards for both medical student and resident teaching, including the Stone Award for Excellence in Teaching at BIDMC and the Outstanding Teacher Award, Beth Israel Deaconess – Children's Hospital Neurology Residency Program.
Our
Mission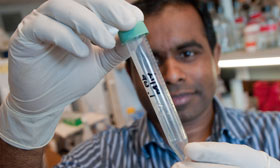 To create and nurture a diverse community
of the best people committed to leadership in alleviating human suffering caused by disease